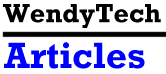 Blazing New Tech Trails
National Law Journal - July 26, 1999
Three years ago, Jeffrey S. Rovner, then a partner in the Orange County, Calif., office of San Francisco's Morrison & Foerster L.L.P., received a phone call from a friend, the managing partner at cross-town rival Brobeck, Phleger & Harrison L.L.P. The partner made an offer Mr. Rovner could not refuse: Leave the practice of law to work on technology full time at Brobeck.
"It seemed that the challenges of the new role would be more interesting than a continuation of my 14-year career as a municipal bond partner," he says.
Today, Mr. Rovner is Brobeck's director of knowledge management for the firm's business and technology group and is one of a growing number of lawyers who are blazing new career paths by practicing technology full time at law firms. Their law degrees and years of legal practice transcend the rigid dichotomy separating lawyers and non-lawyers at law firms. Their prized mix of legal, communication and computer skills raises a host of questions, from compensation issues to the formation of a non-legal partnership track.
The legal hierarchy is not very flexible. "There is definitely a 'caste' system in law firms," says John C. Tredennick Jr., a partner and chief information officer at Denver's Holland & Hart L.L.P.
Firms distinguish between lawyers and non-lawyers in virtually every area. Mr. Tredennick has considered devoting himself full time to the firm's technology but hesitates. "The problem is, there's no model in a law firm for a technologist. You're either a lawyer or a second-class citizen," he says. He wonders, for example, if he left the law, if he'd be able to keep his corner office.
As the technologists generally do not bill for their time and, even when they do, are still not regarded as revenue producers, the slide down the firm's status ladder can be swift.
Kingsley Martin, an attorney who is now the director of technology planning at Jones, Day, Reavis & Pogue, is familiar with the sacrifices. "Even with many years of law practice, if you move over to the technology side, you'll still be considered a tech person with some legal experience," he says. "I'm quite comfortable now because I don't pretend I'm a practicing lawyer anymore. The loss of prestige is painful--law is a profession, and a lawyer carries a lot of weight in society."
After a recent trial, for example, at which Mr. Martin first-chaired the trial team's technology, the lawyers left with the client to celebrate. Mr. Martin packed up the equipment.
Mr. Tredennick is sensitive to such issues. In addition to his litigation practice, he runs the firm's trial preparation and graphics center.
Doing both is a bit much. "Running a business while practicing law is being pulled in too many directions at once," he says. "It's hard to do all these things and feel like you're doing any of them well." He isn't sure which way to head. "Do you focus on technology outside the firm and just leave, or do you focus on the technology within the firm?" If he stays at the firm as a non-practicing lawyer, the questions multiply. "There's no model for investing in the firm's own technology," he says. "No one says, 'Let's just make things for a year.' "
As lawyers tend to listen mostly--or only--to other lawyers, being included in lawyer-only meetings is critical if legal technologists' ideas are to be heard and implemented. "I'm invited to all the firms' partner meetings and retreats," says Mr. Rovner, whose work is not billed. Jones Day's Mr. Martin presents his ideas regularly to the firm's powerful advisory committee.
John Hokkanen, chief knowledge counsel at Atlanta's Alston & Bird L.L.P., says it's important that he eats in the attorneys-only dining room. Not only does it remind his colleagues that he shares their law degree, but he can also pitch his tech ideas to a captive, well-fed audience.
A large obstacle looming before those forging a career path in legal technology is that there are no benchmarks. For practicing attorneys, life is filled with tangible progress: first deposition or deal, first argument, first client landed on his or her own and, after seven or eight years, partnership.
What are the benchmarks for legal technologists? And where's the brass ring? To avoid hitting the glass, or silicon, ceiling, technologists must create their own achievements. For Adam S. Bendell, technology counsel at Gibson, Dunn & Crutcher L.L.P. in Los Angeles, satisfaction comes when clients call him directly when making technology choices. Progress for Mr. Rovner is more tangible: "You know if you're improving if your pay increases."
Correction: In last week's column, Fighting Cyber-Libel War, I wrongly stated that Baker & Hostetler L.L.P. represented Xircom Inc. in its suit to learn the identity of a person claiming online to be a company employee. The firm represents "John Doe."
* * *
This article is reprinted with permission from the July 26, 1999 edition of The National Law Journal. © 1999 NLP IP Company. LawNewsNetwork.com.
|| About This Site || Articles || E-Filing Projects in the U.S. ||
|| Lawyers in the Movies || Links || My Background || Humor || Home ||
E-mail wendytech@gmail.com