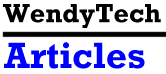 Client Conflict Software: No Panacea
National Law Journal - July 21, 1997
Complexity of client relationships at firms like Willkie Farr presents ethical traps.
LIKE MOST TECHNOLOGY, COMPUTER SOFTWARE IS A TOOL AND not a solution. And nowhere are its limits more apparent than in screening for legal conflicts of interest.
Indeed, embarrassing conflicts recently emerged at two large New York firms with very sophisticated conflicts-checking systems. In late June, Willkie Farr & Gallagher said an "oversight" caused it to neglect to mention to a bankruptcy judge that the firm had done some work for Merrill Lynch & Co. Willkie Farr had been retained as court-appointed trustee to examine whether several brokerage houses, including Merrill Lynch, could be sued for their management of certain hedge funds that went bad. After racking up $5 million in legal fees and expenses, according to The Wall Street Journal, Willkie Farr found several potential claims, but cannot file suit against Merill Lynch.
The Willkie case followed on the heels of another bankruptcy case, in which Milbank, Tweed, Hadley & McCloy admitted that it had failed to disclose that it had represented both a principal of a main secured creditor of Bucyrus International Inc. and the company itself. Bucyrus is demanding the return of $1.8 million in fees. [NLJ, June 9.]
Many software systems would miss a Willkie type of conflict. When the firmtook on the bankruptcy work in1994, its work for Merrill Lynch was not significant, but its representation deepened over time. (Willkie did not return calls for this article.)
Milbank currently uses its own conflicts-checking software, though it's in the process of upgrading to a commercial system called LegalKey.
Most law firms today, and especially large ones, build extensive data bases to track their clients' growing corporate family trees. Conflicts-checking software traces companies' hierarchies, affiliates and officers, and if accurate and current information is entered, displays relationships among adverse parties and identifies their opposing counsel. But novel and multiplying conflicts issues are making it harder to screen clients, and the judgment calls multiply even as software grows more sophisticated.
Still, "The only way to check for conflicts in larger firms-- and that's any firm over 50 lawyers--is through a computer data base," says Prof. Stephen Gillers, a legal ethics specialist at New York University School of Law.
Agrees Edward Zulkey, general counsel at Baker & McKenzie, whose 55 offices make it the world's largest firm: "I don't see how you could do it without technology."
Although ethics codes and rules do not explicitly state how lawyers should screen for conflicts, the case law, particularly in bankruptcy court, is unforgiving. "There's no such thing as the 'It was just one guy' defense, or 'It was the California office' defense. The conflicts of any lawyer in the firm run to the entire firm," Professor Gillers says.
But the real conflicts quandaries lie in changing financial and business situations that are beyond the capability of any software to track. "There are amazing [corporate] recombinations and joint ventures," says William J. Linklater, director of professional responsibility at Baker & McKenzie. "Clients themselves might be partners in one area but adverse in another."
The complex entanglements of the business world highlight not only technology's limitations, but also the limited scope of the American Bar Association's Model Rules of Professional Conduct, which are modified by the bar associations in 50 states in the form of state codes or rules. The ABA has formed a committee, dubbed Ethics 2000, to bring the Model Rules up to date, says Demetrios Dimitriou, who chairs the ABA's Committee on Professionalism, Ethics and Competency.
For example, nothing in the ABA's ethics code precluded David Boies, a former litigator at New York's Cravath, Swaine & Moore, from representing George Steinbrenner, the owner of the New York Yankees baseball team, even though the firm also represents Time Warner Inc., the media company that owns the Atlanta Braves--a defendant in an antitrust suit brought by Mr. Steinbrenner. Time Warner's protests about the putative conflict involving the adversary of its subsidiary prompted Mr. Boies to leave the firm. [NLJ, July 2.]
Taking Sides
As the Cravath situation shows, conflicts problems may flow not only from the tangled corporate relationships produced by mergers or acquisitions, which can be tracked in a computerized data base, but also from clients insisting law firms avoid "positional conflicts" by not representing competitors. Such demands are increasingly becoming a part of life for law firms. A soft-drink manufacturing company might, for instance, require a firm not to do any work for other beverage companies, says Leonard W. Johnson, vice president of sales and marketing of ConflictSearch of Orem, Utah, which makes a conflicts software program for Tremco Legal Solutions Inc.
Such demands require that a conflict software's search engine be quite sophisticated--to find synonyms, for example, so that a keyword search for "soft drink" produces the firm's representation of "soda" or "cola" or even "sparkling water" companies, and their affiliates, subsidiaries, parents, related entities, officers and all parties adverse to any of those entities or individuals.
Yet client demands for no "positional" conflicts are legitimate, says Anthony E. Davis, a partner at New York's Fox & Horan, who lectures on professional responsibility issues. "Because the law firm owes an unequivocal obligation to each of its clients, if any client can say, 'I lost, and your other client won,' or 'I lost and you still benefited because of your [other] financial interests,' then the client has a prima facie case that you did not put its interests first."
High-tech clients can be particularly demanding about positional conflicts. "There are some small industry niches in the high-tech world with, say, fewer than six companies," says Lee T. Gesmer, of Boston's Lucash, Gesmer & Updegrove, which specializes in representing such companies. Representing one of the companies can virtually exclude the firm from representing any other because of the emphasis on proprietary information and accumulation of trade secrets in the industry.
One Size Fits All?
Professor Gillers says conflicts software, which costs about $100 per license, should be used by every lawyer, even sole practitioners.
The ABA's Mr. Dimitriou, a San Francisco sole practitioner, disagrees. He manually maintains a list, on paper, of every client he has represented in his 35 years of practice. "I don't see how conflicts software helps do anything other than speed up access to the information," he says. "The problem with software...is that it's inherently limited to the information you put in."
The limits might allow an attorney to note subsidiaries and affiliates of the adverse parties, and perhaps officers and board members, but might not prompt for, say, major shareholders of a party who might object to a firm's representation.
Mr. Johnson, of Tremco Legal Solutions, says new versions of the software may allow the data base to be updated continuously via a Dun & Bradstreet or Standard & Poor's news service.
Conflict Waivers
But unknown dangers still lurk. Firms are increasingly asking clients to sign letters waiving a conflict of interest in advance. However, even if a firm obtains an advance waiver, Mr. Davis says, a court may not be sympathetic. "Frequently a waiver isn't worth the paper it's printed on," he says, since a client can't waive a conflict that hasn't happened yet.
If the client can point to a firm's divided loyalty, says Mr. Davis, "you are in danger of being treated by a court or a [disciplinary] tribunal as if you breached your underlying duty to the client."
Mr. Gillers, however, says he feels a waiver letter is an appropriate way to handle conflicts: "Law firms now have sophisticated clients with in-house counsel. Advance waivers are enforceable and informed."
Manatt, Phelps & Phillips L.L.P. in Los Angeles has long maintained a ophisticated conflicts data base, says Gail Windisch, the firm's general counsel. Because of the growing number of mergers, conflicts tracking has actually gotten easier in some areas. "Mergers result in consolidation," she notes. Yet the limits of the technology are clear, she says. "There are many conflicts which are not apparent from a data base search. One lawyer is trying to develop business with a company, but nothing is happening, and another lawyer wants to bring in business adverse to that client."
The ABA's Mr. Dimitriou says conflicts problems may also arise from the need to bring in new work. "There's a certain economic pressure" to try and control the information that goes into the conflicts-checking system, so the "wrong answer" doesn't emerge, he says.
That problem can be dealt with in more straightforward ways. Ms. Windisch says a committee representing every major department at Manatt Phelps discusses many issues, such as "whether we are the right firm to represent the client, what skills are required, and, from a business standpoint, is it compatible with the rest of our practice?"
Concludes Ms. Windisch: "I don't know what kind of software you could ever purchase that would replace that intake meeting every week."
* * *
This article is reprinted with permission from the July 21, 1997 edition of The National Law Journal. © 1997 NLP IP Company.
|| About This Site || Articles || E-Filing Projects in the U.S. ||
|| Lawyers in the Movies || Links || My Background || Humor || Home ||
E-mail wendytech@gmail.com