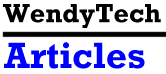 What You Won't See On a Web Site: Or, Are Court Documents Really Public?
National Law Journal - June 2, 1997
THERE'S PUBLIC, and then there's the Internet--really, truly public. Most documents filed in court are officially public. But the Internet makes the information much more accessible than it is in paper form, and available to larger numbers of people (to put it mildly). As courts move to take advantage of the Internet's virtues in serving the public, should information be removed from the court files before being placed on the Web?
J. Jack Kennedy Jr., a former sole practitioner who is now the circuit court clerk for Wise County and the city of Norton in the Appalachian Mountains of rural Virginia, is facing the issue head on as he continues to deepen the content of the court's rich Web site at www.courtbar.org. "Redaction of the Social Security number, date of birth and residential address seems to be the appropriate information to leave off the Net despite the argument that it has become an open, public record [because it is] in a file in the Circuit Court Clerk's Office," he e-mailed.
But, as with many of the questions regarding this new technology, there is no consensus. Forrest M. Landon, executive director of the Virginia Coalition for Open Government in Roanoke, challenges the notion that anything should be redacted. "I do not believe public institutions should ever omit public information from dissemination, online or otherwise, in some arbitrary, selective way that lets an individual in government play 'censor,'" he e-mails in turn.
Emphasizing that he supports the court's "pioneering" efforts to make its Web site an important source of public information, Mr. Landon says: "A public record cannot and should not be 'a little bit' public...It is bad public policy to give a village gossip full access to a public document down at the local courthouse, and not give that same access to those of us who have neither the time nor the inclination to spend all day."
The Internet highlights the extent to which private or personal information, such as Social Security numbers and birth dates, are actually used for record-keeping purposes on public documents. Many people are aware of the extent to which credit card companies, banks, insurers and others gather information, but a court's Web site thrusts the issue into the public eye in a way the discreet files of private institutions do not.
"Social Security numbers...should not be plastered all over drivers' licenses, voting records or court dockets," Mr. Landon believes. "'Dummy' numbers can easily be substituted for public record-keeping, and a personal identification number (PIN) can always be used to protect an individual's legitimate privacy concerns." People should be allowed an "opt-out" procedure, similar to having an unlisted phone number, which would delete their personal information from all public records, not just those records online, says Mr. Landon.
"The question is not whether it should be OK to post a Social Security number on a court clerk's electronic information page," says Mr. Landon. "The question is whether it should be posted in any public record, paper or electronic."
The issues grow only more complicated as the Wise County court develops its Web site. "We plan to take the concept of offering public information via our court Web site much, much further," says Mr. Kennedy. "Right now we are offering a remote-access modem direct dial-up service to the indices of land instruments, judgments, UCC- 1 financing statements, probate [documents], marriage licenses and maybe concealed weapon permit approvals," continues Mr. Kennedy.
"I would like to move the data to the Net in the years ahead with imaged land instruments (deeds, easements, deeds of trust, etc.) linked to a Geographical Information System (GIS)--a layered data base with a digitized tax plat maps, zoning, underground and surface mining activity, school bus routes...utility service lines, highways, and much, much more."
A lawyer might use a digital aerial photograph to bring up an imaged land instrument, its tax assessment data, and the utilities, to make a virtual inspection, Mr. Kennedy envisions. "It will take years to build this kind of data base. Nonetheless, the design work and data entry must begin now...Wise County native Gary Powers' U2 spy plane was shot down over Russia for less knowledge of real estate!"
The courthouse could become a "virtual hub" of commercial activity, "as land instruments are recorded...financing statements filed, wills probated, [and] judgment liens reviewed," says Mr. Kennedy, who seems undeterred by privacy concerns. It is easier to view a Social Security number in a case file than to access the data in the type of system the court is contemplating, he e-mailed. Of course, nothing will appear on the Net except what is already available as a public, open court record.
Law Firm Web Site Issues
Law firms face separate issues on the Web. First, their home pages may be regulated as advertising in some states. Second, details about a firm's pro bono work may make corporate clients uncomfortable, especially death penalty or prisoners' rights cases. Some firms just summarize their pro bono work.
At New York's Kramer, Levin, Naftalis & Frankel, some attorneys didn't want their photographs up on their firm's site (www.kramer-levin.com). Their wishes were respected.
Additionally, "many states say you can't publish a client's name without permission," notes Mara G. Aspinall, director of client services at Boston's Hale and Dorr (www.haledorr.com). Obviously, those ethical restrictions would limit publication on the Web as well.
Francis X. Gindhart, a principal in the Washington, D.C., office of Fish & Richardson, has assisted in the preparation of two appellate briefs on CD-ROM. Neither brief appears on the firm's Web site, at (www.fr.com), however, because West Group licensed its materials only for use on the "public" brief filed with the U.S. Court of Appeals for the Federal Circuit, not for publication on the Internet.
* * *
The National Center for State Courts, www.ncsc.dni.us/ncsc.htm, offers an article by Thomas C. Carlson, the NCSC's Senior Technology Analyst, which discusses issues facing courts on the Web. The article, Information Superhighway Implementation Guidelines (at www.ncsc.dni.us/ncsc/isig/guide.htm), is useful for building a home page.
* * *
This article is reprinted with permission from the June 2, 1997 edition of The National Law Journal. © 1997 NLP IP Company.
|| About This Site || Articles || E-Filing Projects in the U.S. ||
|| Lawyers in the Movies || Links || My Background || Humor || Home ||
E-mail wendytech@gmail.com