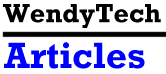 As E-Mail Boxes Overflow, Employment Issues Proliferate
National Law Journal - September 14, 1998
IT'S DIFFICULT to remember when anyone practiced law without e-mail. But despite the proliferation of electronic messages and the growing role of e-mail in litigation, it's clear that neither practitioners nor clients have mastered the medium.
From spam--unsolicited, commercial e-mail--to encryption, debates rage over regulating e-mail. On a basic level, some of the most difficult e-mail questions involve employment law: devising a policy to remind employees that e-mail is for professional use, not for idle chit-chat or the circulation of inappropriate material. But having a policy and enforcing it are two entirely different things.
You Could Be a Winner!
At a time when Congress is examining misleading claims in paper-based sweepstakes, spam has grown so serious that courts, state legislatures and Congress have long since gotten involved. California is the latest to enter the fray: On Aug. 27, the California Assembly passed a bill barring companies from sending e-mail using forged domain names, a common practice of spammers to complicate tracing their address. The bill allows California-based Internet service providers to sue spammers for $50 per e-mail, up to $25,000, plus attorney fees. For information, enter the bill's number, A.B. 1629, at www.leginfo.ca.gov/bilinfo.html.
Spam-related cases, statutes and legislation are collected by Prof. David Sorkin, of John Marshall Law School. The staggering quantity of e-mails that offer diet pills or baldness cures, or promise to clear up your credit rating, circulate at little expense to the sender or inconvenience to recipients. The real burden is the strain of these transmissions on an Internet service provider's bandwidth, slowing e-mail delivery. The Coalition Against Unsolicited Commercial E-mail discusses the issues at its site, at www.cauce.org, and supports an all-out ban on spam. The Direct Marketing Association has raised First Amendment objections.
Some e-mail offers are hoaxes. For instance, a recent message purportedly from Microsoft Corp.'s Bill Gates claimed that he was running a test of e-mail software. If 13, 000 people received the e-mail within a certain time period, the first 1,300 would get a cash award and the remaining participants would receive a week at Disney World at Mr. Gates' expense. The offer circulated so widely that an online magazine, TechWeb, finally ran an article debunking it, with denials from both Microsoft and Disney.
Earthlink, a national Internet service provider, has been zealous in protecting its subscribers from junk e-mail. But earlier this summer, filmmaker Peter Hall filed suit against the company in the Southern District of New York, seeking $1 million in damages stemming from Earthlink's mistaken identification of Mr. Hall as a spammer and its cutting off of his e-mail based on erroneous information. The complaint alleges breach of contract and violations of the Electronic Communications Privacy Act.
Employment Issues
But more than 50 percent of e-mail cases involve employment law issues, says Samuel A. Thumma, a director at Phoenix's Brown & Bain, who tracks e-litigation trends for The Internet Newsletter, an affiliate of this newspaper. Purportedly offensive e-mail is among the most common elements in cases involving sexual harassment or racial or age discrimination. "Many companies end up settling solely because of damning e-mail," says Peter Kershaw, president of Kirkland, Wash.'s Content Technologies, which issued a paper on content security and Internet liability.
A policy is required wherever e-mail is used. Michael R. Overly, special counsel to the information technology department in the Los Angeles office of Foley & Lardner, enumerates the policy's essential aspects in his book, E- Policy: First, employees must know that the computer belongs to the business. Second, there can be no expectation of privacy; employees must be aware that the employer intends to monitor computer use. Employees must take care in drafting e-mail; it can't be deleted, and they must avoid inappropriate content. Finally, employees must sign off on the policy.
Mark Radcliffe, a partner at Palo Alto, Calif.'s Gray Cary Ware & Freidenrich, cautions that "lawyers can devise an airtight policy," but clients may revolt. Care must be taken to involve users in devising a policy that can be enforced, and in explaining how their company can land in "very hot and very expensive water" if e-mail is misused, he says.
An e-mail destruction policy is useful. But when Microsoft recently demanded Netscape's e-mail from a discussion list called Bad Attitude, where Netscape employees voiced complaints, Netscape found that its 90-day destruction policy had not been followed, and years' worth of e-mail is being examined. "I'm staring at boxes of litigation documents," says Gregory A. Miller, a Netscape marketing executive. Employee Jamie Zawinski created another e- mail list, Really Bad Attitude. He explains on his home page, at www.jwz.org, that he is concerned for people's jobs because his list's private e-mail, too, is being printed out.
* * *
This article is reprinted with permission from the September 14, 1998 edition of The National Law Journal. © 1998 NLP IP Company. LawNewsNetwork.com.
|| About This Site || Articles || E-Filing Projects in the U.S. ||
|| Lawyers in the Movies || Links || My Background || Humor || Home ||
E-mail wendytech@gmail.com