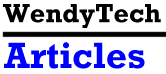 E-Mail Policy on Trial
National Law Journal - November 9, 1998
OBSERVERS OF the legal proceedings in Washington, D.C., involving the two Bills--Clinton and Gates--might conclude that we are in the age of "trial by e-mail." A few weeks after Monica Lewinsky's electronic chit-chat was published in Newsweek magazine, e-mail messages between Microsoft Corp. and Netscape Communications Corp. began to be projected on large screens and video monitors in the federal district courtroom hosting one of the most important antitrust trials of our time.
This e-mail explosion follows widely publicized harassment and discrimination cases in which electronic mail messages--some intended as jokes--were used to bolster plaintiffs' claims of hostile work environments. Law Prof. Eugene Volokh lists some of these cases at www.law.ucla.edu/faculty/volokh/harass/cyberspa.htm.
By now, the value of a written e-mail policy, particularly as a defense in litigation, is clear. Samuel A. Thumma, a director at Phoenix's Brown & Bain P.A., notes that in two recent cases--Daniels v. WorldCom, 1998 WL 91261 (N.D. Texas, Feb. 23, 1998), and Schwenn v. Anheuser- Busch Inc., 1998 WL 166845 (N.D.N.Y. April 7, 1998)--the court relied on a company's published e-mail policy to exclude the employer from liability for e-mail-related complaints.
But some policies are just plain unenforceable, such as: "Sign here and swear that you will never use e-mail for personal purposes." Few employers could enforce such a policy for the telephone, let alone for e-mail.
And telling people that e-mail should be used only for business purposes doesn't seem to change behavior.
Quite a few e-mail horror stories are recounted in a six-part series, the "E-Mail Files," at www.zdnet.com/yil/content/mag/9805/emailfiles.html. Although few will forget Oliver North's e-mail, the series reminds lawyers of the first-year associate in the Denver office of Arnold & Porter who, hearing of the demise of another law firm, transmitted panicked and wholly delusional concerns about the future of Arnold & Porter to a wide audience.
Preserve the Good
Many businesses will conclude, "Destroy old e-mail as fast as you can." But there is a difference between merely having an e-mail destruction policy and actually enforcing it. Even though Netscape had a 60-day e-mail destruction policy, no one apparently checked to see whether e-mail backup tapes were being destroyed, as the policy required. They were not; e-mail from the early days of the company had to be produced.
And automatically destroying e-mail eliminates much valuable communication that can and should be preserved, says Michael R. Overly, special counsel to the information technology group in the Los Angeles office of Foley & Lardner.
"Some businesses in the technology area in particular--engineers and scientists--see older e-mail as an incredible asset," he notes. Reviewing searchable, archived electronic discussions is a useful way to bring someone new up to date on a matter or to develop a common strategy and prevent duplicative work among far-flung individuals.
Requiring people to print out any e-mail they want to preserve defeats the usefulness of electronic storage, Mr. Overly adds. And telling people that they have to keep their own copies of e-mail encourages a decentralized e-mail storage system that is a discovery nightmare, he says. "An employee will say, 'Oh, I kept a copy of that e-mail on my laptop' "--thus defeating the purpose of an e-mail destruction policy.
Central storage is ideal, he says. "If you do have to review things for discovery purposes, you must know where e- mail is. This is hard to do,especially with laptops and palmtops. Now people are storing e-mail on their Internet service provider's server as well."
But technological advances in e-mail filtering are making it easier to develop sophisticated ways to handle e-mail, says Mr. Overly. "Businesses can set up two or three categories of e-mail," he says. "One category is kept, the other e-mail categories deleted automatically" by technologies that permanently delete all copies.
Monitoring
Employers have the right to monitor e-mail, but they have a difficult time doing so. "The volume, even in a very small business, is so great," says Mr. Overly, that periodic checks are time-consuming and ineffective. Here again, technology may come to the rescue, he says. "Sophisticated monitoring software can flag excessive use of profanity and any use of sexually explicit material. A lot of government agencies are going this way--no one is thumbing through e-mail in government [management information services] departments." Furthermore, almost every business has information that it doesn't want disclosed--plans for new products, trade secrets, salary information--and the use of a code name, such as "Everest," in the subject line or body of the message will prevent the e-mail from being transmitted outside the company or outside a specific distribution list.
Mr. Overly believes that many of the e-mail harassment cases could have been prevented if e-mail filters had been used because the e-mail would not have been sent. And increased education in the area also is imperative. People type too freely on e-mail discussion lists about their lack of preparation for the year 2000, says Mr. Overly.
Now e-mail is starting to be used as a weapon of disgruntled former employees or unhappy customers who bombard the company with highly offensive e-mail. E-mail filters and monitoring software can help in these situations as well, says Mr. Overly, adding that two clients came to him recently with such problems.
* * *
Tech writer Jesse Berst discusses e-mail safeguards at www.zdnet.com/anchordesk/ story/story_2696.html.
* * *
This article is reprinted with permission from the November 9, 1998 edition of The National Law Journal. © 1998 NLP IP Company. LawNewsNetwork.com.
|| About This Site || Articles || E-Filing Projects in the U.S. ||
|| Lawyers in the Movies || Links || My Background || Humor || Home ||
E-mail wendytech@gmail.com