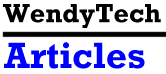 Law Firm Marketers Grapple with
E-Marketing
by Wendy R. Leibowitz
On November 8, the Mid-Atlantic Chapter of the Law Marketing Association gathered in the conference room of Washington, D.C.'s Wiley, Rein & Fielding to hear a presentation on E-Marketing, or Marketing Law Firms in the New Economy. The speaker was Hilary Bruggen, the managing director of Qorvis Communications, LLC. Ms. Bruggen has 19 years of experience in professional services marketing, including international marketing for KPMG Peat Marwick and James Martin & Co.
Ms. Bruggen began by acknowledging the unique challenges faced by law firm marketers. "I'm not here to pretend be an expert in legal marketing," she said. "You are the experts." But much of her experience in professional service marketing, particularly at consulting giant KPMG Peat Marwick, would be useful to law firms exploring marketing to digital businesses, or what Ms. Bruggen called, "dBusiness."
As Intel's founder Andy Grove put it, "If you're not in the process of becoming an Internet company, you will not be a company." While this is not wholly appropriate for all law firms, Ms. Bruggen emphasized that firms must be thinking about Internet marketing and developing a dedicated Internet practice to thrive in the coming years. The old marketing formulas are still alive and well, sighed Ms. Bruggen. "We're the biggest law firm. So what, unless the client is Coke or Pepsi and needs international offices? We're experts in these legal practice areas. So what? The client doesn't think in terms of legal areas.... Law firms are so full of themselves." She calls such marketing "navel-gazing."
Ms. Bruggen once told a name partner, whose last name was of course part of the firm, as well as throughout its marketing materials, that the client's name should be substituted for the partner's. "He was not pleased," she recalls. "But clients like to see their names, too." A few law firms are forming practice groups that reflect their clients' thinking--instead of "intellectual property" and "mergers & acquisitions," they have formed industry groups to which the client can relate: "biotechnology clients"; "system integrators"; or "oil & gas." It's a start, said Ms. Bruggen, towards client "intimacy."
Know Thy Client
The first maxim of digital marketing, said Ms. Bruggen, sounds familiar: immerse yourself in your clients' businesses. While lip service is given to this in law firms, it seems to be interpreted as going golfing with the general counsel. "I'm a good golfer, so I get asked to go along," she laughed. "But what is the golf marketing strategy? No one has one." Chatting with general counsel on a golf course is not a substitute for constant monitoring of a client's business, she said. Who are the client's competitors? What are their Internet strategies? Are your clients considering a merger? Should they be? With whom? What specific, valuable knowledge of the client's business does the golfer--that is, the partner in touch with the client--bring? Ms. Bruggen said that efforts must be made to educate those serving the firm's clients to constantly educate themselves about the clients.
Knowing your target client demographic is key to mature marketing on the Internet, said Ms. Bruggen, who noted that the most commonly-searched term on Yahoo! is sex and the most commonly-searched sport on the Web is not football or soccer, but wrestling. Unless client demographics are known and targeted, high placement in search engines will not net the eyeballs the law firm seeks.
Knowledge Obsession
Another, related component of e-marketing, said Ms. Bruggen, is "knowledge obsession." Marketing and client service in the Internet age involve endless, and continual, education, in where clients and law firms have been and where they are going. The digital world is different because of the tremendous speed with which things change. "Think of where you were four years ago," Ms. Bruggen said. "Think of where your firm was. Think of where your clients were." The next decade will bring as much if not more change, she predicted, and that will require new skills and new forms of knowledge, as well as the ability to leverage "every bit of knowledge every one of your partners has." Additionally, knowledge of appropriate technologies in the coming era of ambiguity and uncertainty will be key to success, she said. A Gartner Group study predicted that 75% of e-businesses will fail because of a lack of understanding of technology and poor business planning.
The Digital World Is Different
Law firms have been generally slow on the uptake, said Ms. Bruggen. She recently met a partner who heads his firm's technology sector who had no e-mail address on his business card. "It reflected a lack of industry savvy" that she found shocking. The high-tech world is much less hierarchical than traditional industries, and might be impatient with a law firm's emphasis on hierarchy. Many high-tech clients do not care if they meet a partner or an associate, noted Ms. Bruggen, and some younger people might prefer to meet an associate who is their age, rather than a partner. "Individual trust never changes," she said.
Some cutting-edge law firms had started experimenting with creative compensation schemes, in some measure due to the unusual financials of dot-coms. "The firms took a stake in the companies," said Ms. Bruggen. But the risk-adverse legal culture won out as the stock market cooled--taking a stake in the company is now regarded with skepticism, she said. At the same time, law firms are seeking to locate and to serve the new Apple Computer--a newer, better technology-- "while the boys are still in the garage," she said. Reconciling these two tasks will be the legal marketers' challenge in the coming years.
|| About This Site || Articles || E-Filing Projects in the U.S. ||
|| Lawyers in the Movies || Links || My Background || Humor || Home ||
E-mail wendytech@gmail.com