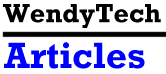 Experts Gather 'Round the Roundtable
by Wendy R. Leibowitz
Your client needs an expert. Not just any expert--an expert with sterling credentials in a highly technical field, available immediately for a short-term matter, who will excel at explaining complicated concepts in plain English to a judge or jury. Who ya gonna call?
The Chicago-based Roundtable Group, at www.round.table.com, is a consortium of nearly three thousand university professors that tries to bring together the best and the brightest. Founded in 1994, it was launched with the idea of using Internet applications on the Web to ease the process of locating high-end experts. "A lot of people were focused on business-to-client services on the Internet, like selling books and toys," recalls Russ W. Rosenzweig, one of Roundtable Group's co-founders. "But we were interested in inefficient knowledge markets." Groups of people, such as litigators, had immediate, urgent needs for experts, and the experts were scattered around the country and, indeed, the world. "The Internet and the Web could facilitate the creation of virtual think tanks and specialized consulting teams," says Mr. Rosenzweig.
Of course, there are many expert witness resources on and off the Web. The Defense Research Institute, at www.dri.org, is among the most reputable sources, offering its members a database of 50,000 experts, as well as transcripts and resumes. Many other expert resources are indexed at www.expertwitness.com.
But the Roundtable Group seems to have found its niche as the high-end, Mercedes-Benz of expert databases. "I have used other services," says Kimball R. Anderson, a litigation partner at Chicago's Winston & Strawn and a fellow at the American College of Trial Lawyers since 1977. But the Roundtable Group has a higher level of academic expert, he says. "They have the department chairs, the Nobel Prize winners, the absolute cream of the crop...You turn to the Roundtable Group if you want someone with gold-plated academic credentials." In the case of Mr. Anderson, his use of the Roundtable Group, which he found while surfing the Internet, had an additional benefit: he got an expert, and also netted the company as a client. "Though I was their client before they became mine," he notes.
It was natural for the Roundtable Group to focus primarily, though not exclusively, on academics, says Robert K. Hull, the group's in-house counsel and head of litigation. "Professors make excellent consultants and expert witnesses, because such work is a natural extension of their jobs, which is to teach," he says. "Whether they are teaching students, or seasoned business executives, or a jury while serving as an expert witness, they are teaching, which is what they love to do." Some non-academics are also on the Roundtable Group's roster, but the slogan of the group is "linking leaders with scholars."
While trial experience is usually a plus, that is not always what a lawyer is looking for, Mr. Hull adds. "We sometimes get requests for an expert who has never testified." A first-time witness might have more of an impact and more credibility on the jury than someone who is perceived as a regularly hired gun or a professional witness, he says.
Attorneys generally review 8-10 candidates, says Mr. Rosenzweig, adding that the competition may serve to depress an expert's hourly rate, lowering costs to the hiring attorney. The Roundtable Group is paid a percentage of the expert's hourly rate, and only after the expert, who may charge anywhere between $50-$500 an hour, has been retained. Professors offer us a "preferred rate," claims Mr. Rosenzweig, because the group handles their marketing and administrative matters.
The Roundtable Group's site lists the professor's resume, publications and speeches, as well as what they've testified to in the past. The group will prepare a "resume booklet" of qualified candidates, free of charge. Attorneys can also receive prepared videotapes of the professors, delivered via e-mail to the attorneys' desktop, for preliminary screening. A library of videos of university faculty experts is available featuring people talking about their expertise on videos. "We send the resume and send an e-mail with a video of the professor talking," says Mr. Rosenzweig. "Attorneys like it because it saves them a trip to Palo Alto."
Usually there is an in-person interview as well before the person is hired, and of course, after dozens of e-mail communications, there are also meetings in the physical world as well as in virtual space during the course of pre-trial work. Technology merely facilitates the screening process, says Mr. Hull. "Litigation, by its nature, is face to face, before a judge and before a jury," he emphasizes. "The technology supplements that."
But the importance of technology cannot be understated, emphasize both men. Typically, explains Mr. Hull, the attorneys phone or e-mail the organization with a description of the type of person they're looking for. If it's a basic matter, the attorneys can enter search parameters on the Web site and identify the candidates themselves, he says. The information includes feedback from clients after a matter has been completed. "We're not just a matchmaking service," emphasizes Mr. Rosenzweig. "We're not a static database. We screen candidates for a particular case, gauge their interest in a matter, and assemble materials for the attorneys, who generally see five to ten candidates."
Once a professor is retained, the Roundtable Group supports the entire engagement, including administrative services, billing for the case, and an in-house team of research analysts who can help the professor research a topic. Increasingly, they offer educational seminars, online and off, on a specific subject, such as doing business in Russia.
One of the Roundtable's experts is pleased with the ease of working with the group, and with the exposure he's gotten as a result. Ronald Kander, associate professor of material science and engineering in the department of materials science at Virginia Polytechnic Institute and State University, has worked with the Roundtable Group for about a year, on a matter requiring polymer expertise. "I could fill in everything online, fill in statements about my expertise, where I could contribute, my educational background, my list of publications," he says. Billing was done electronically, though the Roundtable Group.
Prof. Kander, who charges between $100-$300 an hour, depending on the type of service, says that it is not unusual to be called by a law firm or by a company on a case. But the calls are usually local. "By being associated with the Roundtable Group, I got involved in case out of New York City," he says, which interested him and, he says, helps develop the breadth of his teaching. The matter he's currently handling required developing a videotape to describe technical matters to the judge. "The video company is in California, the lawsuit is in New York, and I'm in Virginia, and it doesn't matter," says Prof. Kander, adding that he has met the attorneys only five or six times in the year and a half he's been advising them.
The video was placed frame by frame on the Web, on a secure site, explains Prof. Kander, and each member of the trial team could pull up the animations on a daily basis and evaluate them. "When we got the videotape, it was perfect," he says. "It made a big, big difference." A complex scientific concept was presented, in animations and graphics, to an intelligent judge who was not particularly scientific, he says.
Conflicts and delays are big problems to experts. An otherwise perfect expert can be barred from a case because he or she has received research funds from a company or institution whose interests are at stake in a matter.
The uncertain time frame of litigation deters some people from cases. A professor might be interviewed several times by different co-counsel on a case, without being retained (and thus not being paid). "It's a problem," acknowledges Mr. Rosenzweig. If the time demands on the case look daunting, Mr. Kander says, "it's not fair for me to take it on." Virginia Tech, like many universities, has well-defined rules about participating in consulting. "For us, it's a maximum of one day a week during the academic year," he explains, and disclosure forms must be sent to the dean, especially if any classes might be missed.
It's the Roundtable Group's creative use of technology that appeals to attorneys, who can absorb lessons along the way. "They've gotten more sophisticated about disseminating information about the expert," says Mr. Anderson of Winston & Strawn, who has used the service almost since its inception. "They're using the Internet to its fullest capacity."
|| About This Site || Articles || E-Filing Projects in the U.S. ||
|| Lawyers in the Movies || Links || My Background || Humor || Home ||
E-mail wendytech@gmail.com