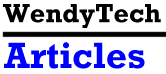 The ABA TechShow: Here Comes the New Show, Same As the Old Show
by Wendy R. Leibowitz, for Pro2Net.com
A few years ago, the landscape of legal technology shows was as flat and unvarying as the curriculum in the first year of law school. New York's Legal Tech show, the largest legal technology exhibit in the United States, was a crowded, chaotic, sparkling display of the latest and greatest legal technologies on three floors of exhibit halls, where technologists rubbed antennae with old friends and lawyers emerged thinking, "I thought the law was about counseling clients, not buying software. I need a drink." The educational seminars at LegalTech, intended to illuminate the uses of the technology, were dull sideshows, packed with non-attorney drones from the show's main sponsor, PriceWaterhouseCoopers, whose consultants' speaking skills were generally very poor, except when they launched into prepared sales pitches for their services from the podium. LegalTech is held in various places around the country, but the program doesn't vary much, only the weather and the choice of hotels.
By contrast, the American Bar Association TechShow, held annually in late March in the ABA's hometown of Chicago, prided itself, rightly, on its superb speakers--most of them practicing lawyers with no vested interest in the technology or in hawking their legal services to their colleagues. The ABA's focus on the non-profit, educational, aspect of the technology conference allowed the spotlight to shine not on the equipment, but on the organization's members, and potential members. The ABA TechShow allowed lawyers to showcase their high-tech skills and to engage their colleagues in spirited discussions about the ethical, business, and cultural questions raised by the technology. In its once-a-year gathering, the ABA TechShow's emphasis on education served both as a needed balance to the commercial atmosphere of its larger rival, and also as an instrument to further the educational mission of the association.
Indeed, some of the vendors at the ABA complained in years past that the seminars and workshops were so interesting that people were not spending much time on the exhibit floor. On the other hand, a few months before and about a thousand miles away, no fewer than six coffee vendors had set up their equipment at New York's LegalTech, allowing the Wall Street Journal to report on the show by focusing predominantly on the amount of caffeine needed to navigate the enormous exhibit halls, which by this time resembled a bewildering, intimidating Middle Eastern bazaar of software, hardware, Web sites, and mock courtroom displays. And coffee vendors.
Those of us with the idealistic streak that still runs in the profession used to dream about a LegalTech that focused as much on good, educational speakers as on the technology. Or about an ABA TechShow that supplemented its strong lectures with tours of the profitable (in our imagination) exhibit hall. Oh, there were smaller legal tech shows, most notably run by Glasser Legal Works, but the giants had the potential to do so much, if only they would learn from each other.
About three years ago, the shows merged. Both are now owned by the American Lawyer Media Company. (Disclosure: I am a former employee of American Lawyer Media, but soon every legal journalist will be either a current or former employee of American Lawyer Media, which owns or is acquiring many legal publications, so I just got a head start by leaving for the Web when I could).
Now, have we finally been able to realize the idealistic goal of improving a strong, non-profit ABA TechShow? Oh, ye of loads of faith--how cruelly you can be hurt. The ABA seems to have incorporated the profit-making perspective of its former competitor, weakening its educational offerings and focusing on the equipment over the lawyers' use of the technology in their practice. Perhaps it is a sign of the times, but it seemed that more speakers were promoting themselves or their companies from the podium--something formally taboo.
This year's TechShow, called T2K: Future Technology Today!, was disappointing in two respects--the quality of the speakers, and the continuing disconnect between the speakers and the exhibit hall. Over three days, many of the same speakers gave the same presentations as in years past. But now the speeches are tired, and too many of the speakers do not practice law--in effect, not practicing what they preach. "The show has become ossified," said one Minnesota attorney.
The perception among some regular attendees is that a closed group of TechShow board members gathers in a smoke-filled room to choose theirfriends and colleagues as speakers. The perception is probably not far from the truth (except the smokers would step outside to smoke, so the room isn't smoky). Worse, since the ABA reimburses speakers for hotel expenses only for the days the speaker is scheduled to lecture, many speakers--surprise, surprise-- spoke on more than one day and on more than one panel, adding to the "same old, same old" feeling.
In response, an ABA TechShow board member said that anyone is welcome to join the TechShow board, or to e- mail the TechShow faculty members from the Web site, at www.techshow.com.
This year, the TechShow board made special efforts to include women and minorities among the speakers, added the board member. But had anyone heard them speak, or were they chosen solely because they fit those stringent gender and race criteria? Is there a process of recommending people as speakers to board members? Are tapes submitted? How are the white men chosen?
Apparently, to make room for new speakers, people who had not provided materials in time for publication were removed from the speakers' list. No matter how well they presented, no matter how fine their expertise, no matter what people wrote on the ubiquitous evaluation forms--if the speakers didn't supply a hand-out to the ABA board by the January 10 deadline for the late March conference, they were not asked back to speak at this year's TechShow. Does this make any sense to anyone? No one attends TechShow for the printed materials.
As if to spite their own criteria, this year was the first that the precious printed materials (large, heavy books that were frequently left behind) were not distributed free of charge. (A free CD-ROM of the show's materials was included in the registration price, however). It has always been difficult to locate a particular lecture in the materials (the books had no tabs), and it is even harder to locate a particular item on the CD-ROM if you don't remember the name of the speaker or the title of the specific lecture.
Welcome to the Information Age.
So much for the speaker selection--perhaps it was inevitable that it would fall prey to the internal politics and demented decision-making process for which the ABA is known and loved. And despite all their efforts, a complaint about the dearth of women on panels was still voiced. Perhaps you can't win on this issue--just give us good speakers, even if they don't provide their printed materials two months in advance. Please. The ideological biases of some speakers also grated after a few days--gratuitous Microsoft-bashing, when most people in the audience use Microsoft products, does little but insult the audience.
Now, to the show itself. TechShow is divided into separate tracks, which usefully segregate the technologically-inclined into an "advanced" track while other people--say, attorneys and journalists--can speak English instead of technobabble in other sessions. The tracks this year were dubbed: General, Solo and Small Firm (yes, that's one track); Corporate, Large Firm; Advanced/IT (the technologists' heaven); "Nets"; Litigation, Judicial; and Decision-Makers. There is some talk about eliminating the "Nets" track, since the Internet (and intranets, extranets, and futurenets) permeate all aspects of an attorney's work life by now.
In at least one previous show, the TechShow included a "Tech 101" track. This no longer, exists, alas, evidencing the distance that has grown between those designing the TechShow and those attending the show. Certainly many lawyers are still in need of basic education about equipping a solo office, or outfitting a home office, and examining basic legal principles such as the preservation of attorney- client privilege and client relationships in the age of electronic communication never goes out of style. There should be a way to present basic high-tech information in a way that doesn't insult the audience. It could replace the "Nets" track.
In years past, one concern or question sometimes lent a unifying theme to the show: Should You Switch From WordPerfect to Word? (1996, if I recall correctly); Should You Have A Web site and What Do You Do With One if You Do? (1997); What's An Extranet (or Intranet) and What Do You Do With It? (1998), and How Do You Get Handle the E-Mail Avalanche and Other Technology Overload Nightmares (last year). These questions persist, for many practitioners, at some level.
But this year, there is a much larger and more interesting challenge--the coming of multi-disciplinary practices, or MDPs, from accounting firms which are starting to infringe on traditional legal monopolies by offering high-end legal services, accompanied by top-notch technology. ("Let Arthur Andersen handle your next lawsuit.") At the other end of the client spectrum, Web sites offering flat-rate consultations with lawyers, or materials to assist a consumer with handling matters pro se, are proliferating, building on the presence of Nolo.com (you don't need a lawyer--do it yourself!)
Among the most intriguing of these newer technologies was from Britain, called desktoplawyer.co.uk. Like Nolo Press, the Desktop Lawyer allows people to handle or learn about divorce, landlord-tenant issues, and trusts and estates. An American edition of Desktop Lawyer may be rolled out soon, says Grahame Cohen, chief executive officer of Epoch Software in London, which established the company. Britain is unencumbered by ethical rules such as the unauthorized practice of law--one can telephone a number provided on the Web site, from anywhere in Britain, or presumably the world, and ask for legal advice. "As long as one doesn't identify oneself as a solicitor, one can take the call," explains Richard Cohen, who is Grahame's brother and partner.
Only two of the thirty sessions touched on this new way of providing legal services, and both times with fear. "The British are coming!" This is a shame. Any technology provides an opportunity. Richard Granat, an icon in the ABA, has written on his Web site, at www.digital-lawyer.com, about the "latent market" for legal services among those who can afford to pay, but are worried about the uncertainty of legal fees and are concerned that retaining a lawyer might make matters worse, are eager to educate themselves. Lawyers can become a part of the process, or stand like deer in the headlights. At this conference, the deer were out in abundance.
Of course, there were high points. Some of the strongest presentations were made, predictably, by litigators who shine in front of any audience (we all look like potential jurors to them). Houston's Sam Guiberson, Phoenix's assistant U.S. attorney Mike Arkfeld, and Dave Bilinsky, of the Law Society of British Columbia, led a practical discussion of technology planning: what you should buy, how much it should cost, and how long it will last. Ten Bonehead Ways Not To Examine a Witness in a High-Tech Courtroom was an entertaining look at the shortcomings of technology, led by JusticeLink's Jim Keane, Karen Hirschman of Vinson & Elkins, and Julie Davis.
Those who use the technology daily skillfully presented what they can do: Dennis Kennedy of Thompson Coburn in St. Louis, and Alan Steinberg, of the same city's Steinberg & Steinberg, both self-described "Palm Pilot Fanatics," showed how they integrated the tool into their practice.
One of the most effective seminars, amazingly, featured voice recognition, a product that in previous technology shows was useful mostly for comic relief--let's watch it mess up. It's still a delight to frustrate the equipment on the exhibit floor, where the software can be confused by background noise. But three attorneys are actually using voice recognition in their practice, emphasizing the importance of a good microphone, and in completing the stupid exercises to train the machine to your voice. (Voice recognition is like a dog--it must be housebroken if you're going to live together.) Bruce L. Dorner, of Dorner Law Offices in Londonderry, New Hampshire, Wells Anderson, of Wells Anderson Legal Tech Services in Minneapolis, and Richard Georges, a sole practitioner in St. Petersburg, Florida, excited the crowd about the possibilities, in time- saving and efficiency, presented by voice recognition. But don't try to dictate in your car--that background noise, again.
A focus on connecting and communicating with clients--in short, marketing--was a welcome development in a profession that has long given lip service to client service and regarded technology only as a way to save money. "It's not a technology conference; it's a marketing conference," said a Chicago attorney. "I'm not sure if that's good or bad."
The discussion of using technology to market a small firm in a dignified, ethical way, was in keeping with the ABA's highest standards, as Nancy Roberts Linder, of Nancy Roberts Linder Consulting, and Jim Calloway, of the Oklahoma Bar Association, spoke of basic marketing techniques that can be less expensive and more effective when combined with technology. Producing and circulating targeted newsletters on specific topics, such as How To Protect Children During A Divorce, or Ten Things Not to Do During Bankruptcy, can now be done from a desktop. Mr. Calloway, refreshingly, had the statistics showing that he saved money doing it on his own, rather than paying an outside printer, including factoring in his own time. He discouraged direct advertising in favor of subtle techniques, including showing off your technical prowess, that seemed to resonate well with the professionals in the audience.
A keynote address by a client (gasp), Robert Young, Chairman and CEO of Durham, N.C.'s RedHat, Inc., provided a strong dose of high-tech reality. He was young. He wore a red baseball hat. He demanded responsiveness from his attorneys, but didn't care what technology they used. Meet the future client.
The tried and true ABA showpieces did not disappoint: Sixty Sites in Sixty Minutes, Fifty Gadgets in Fifty Minutes, and their progeny, such as Sixty Sites for Fun and Families, were as entertaining as ever.
Time to visit the exhibit floor was inked into the schedule, making for a more relaxed day, but there was still frustratingly little or no guidance to vendors or to services for the newcomer. There was a nifty cybercafe, though-- alert the Wall Street Journal.
The lines to register, at almost every legal technology show, are excrutiatingly long. It would be wonderful if early registrants could get their nametags and admission materials in the mail, eliminating the need to wait.
As the technology becomes ever more integrated into the legal world, the ABA's educational role grows more critical. TechShow has the potential to lead the profession. Let's hope this year was a low-water mark, and next year, accountants, clients and other fine speakers will crowd a program that, while aware of technology's shortcomings, educates the attendees in the opportunities, both in its seminars, and on and off the exhibit floor.
The ABA is admirably open to feedback--the TechShow Board's next meeting is in Portsmouth, N.H., on May 4-7, at the Sheraton Harborside.
|| About This Site || Articles || E-Filing Projects in the U.S. ||
|| Lawyers in the Movies || Links || My Background || Humor || Home ||
E-mail wendytech@gmail.com