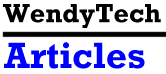 Plugged-In Family Firms
National Law Journal - March 29, 1999
Technology, much like travel, involves many decisions. Les A. Steinberg, an attorney at a two-attorney law firm that handles corporate and family matters, as well as general business litigation, is reluctant to upgrade to the newest version of TimeSlips, a time-and-billing program. "I don't want to be a guinea pig," he says.
The St. Louis-based firm is using TimeSlips version 8, and although the program crashes frequently, no data is lost. "It's just a big, fat program that bunks into things and crashes," says Mr. Steinberg. "Version 9 claims to be more stable, but if it ain't broke, don't fix it."
His partner, however, is eager to upgrade to version 9, whose new features are outlined on the company's Web site, at www.timeslips.com. "He asks me, 'When do we upgrade?' " says Mr. Steinberg, "and I say, 'Um.' He says, 'Give me a date and a time, and let's do it.' I think he just wants to try it out." This would be a typical upgrade decision for any two-attorney firm, but there's one wrinkle: Mr. Steinberg's partner is his father, Alan J. Steinberg.
Law firms composed of family members must develop sound decision-making practices to navigate the myriad choices available in technology today and still remain on speaking terms after a system crash, both to serve clients well and to ensure that there are no empty chairs come Thanksgiving.
The strongest high-tech family firms have much to offer any firm confronting technology choices:
1. Respect differences. Perhaps because family members know each other so well, there is tolerance of differences in tech abilities. "I am the techie around here," says Kenneth Raggio, of Dallas-based Raggio & Raggio, which was founded by his parents more than 30 years ago. Today it employs seven lawyers, three of whom are the sons of the founders. "My sons are so different," says Louise Raggio, 79, who is most comfortable at the keyboard of an IBM Selectric typewriter. "One of my sons is a dinosaur in terms of technology. One is much better, and Ken is the techie."
At Rivas & Rivas, a husband-and-wife shop in Boca Raton, Fla., Robert Rivas handles the technology, which can exasperate his wife. Florence Rivas would like a stand- alone fax machine; Mr. Rivas insists that desktop faxing is the way to go. "He turns red and says, 'This is going to work.' But I want to get a goddamn fax machine," says Mrs. Rivas. "Before we have any major disasters, he gets it to work...though sometimes it seems as if he's working for the technology, not the other way around."
One aspect of technology that draws the Raggios together is the firm's home page. "All of us contribute to the Web site, on occasion," says Louise Raggio. Kenneth set up the home page, at www.raggiolaw.com, when he had to address a bar association meeting and he "thought the firm should have a site up." It is now a major Web site devoted to divorce and family law matters.
The Steinberg's firm Web site, at www.steinberglaw.com, was set up by the younger attorney, but Steinberg père wanted a more traditional look. "There is a generational gap...but since I think Les' age bracket plays to a greater 'computer audience' than my age group, I took [my] hands off...his side of the page," e-mails the father. "He has his side of the firm Web site, complete with sonograms of my grandson, and I have mine."
2. Know when to get help. Mr. Rivas can handle most tech problems. "He can launch a space shuttle from his computer," says his wife. But after he installed Entertainment Art's Baseball Pro 98, he experienced hard drive problems and knew to call for back-up. One of their clients, the publisher of a Macintosh newsletter, had been sued for defamation. After the firm handled the matter at low cost, he offered tech support. Sadly, even the client couldn't save the hard drive, and Mr. Rivas discovered that his backup system would not work on the restored hard drive. He is exploring a new backup system, Drive Image (www.powerquest.com).
The Steinbergs pay for premium support from Microsoft and TimeSlips?a few hundred dollars for 10 calls a year. When the firm reconfigures a network, it calls in outside consultants. But small firms handle most problems on their own, and many techies, like Ken Raggio and Les Steinberg, are self-taught.
3. Remember: You can't fire family. At other firms, people are unable to take time away from billable hours to work on technology. If poor choices are made, someone may get shown the door. Family firms are more relaxed. "We take a laissez-faire attitude," says Ronald Krist, of the Krist Law Firm in Houston, where he is preparing, with his two attorney sons, for a $56,000 upgrade to integrate with an oil company client. "Whatever's in the best interest of the firm, goes," he says. "If your last name is Krist, you can work here."
* * *
The latest issue of the ABA's Law Practice Management magazine, Break Through Technology, is online at www.abanet.org/lpm/magazine/lpm992contents.html.
* * *
This article is reprinted with permission from the March 29, 1999 edition of The National Law Journal. © 1999 NLP IP Company.
|| About This Site || Articles || E-Filing Projects in the U.S. ||
|| Lawyers in the Movies || Links || My Background || Humor || Home ||
E-mail wendytech@gmail.com