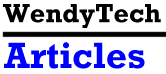 Fighting Cyber-Libel War
National Law Journal - July 19, 1999
It is many clients' latest nightmare: An unhappy customer takes to the Internet, venting his or her complaint about the client's product or service on any one of 50,000 Internet discussion groups, chat sessions or 600 million Web pages. There is a proliferation of Web sites aimed at gathering consumer complaints against a single company--such as the "U-Hell" site, devoted to horror stories involving U-Haul moving vans, and "untied.com," a critique of United Airlines' service.
The so-called sucks sites, such as "BallySucks.com," concerning Bally Total Fitness health clubs, are so popular that Bell Atlantic preemptively reserved the domain name bellatlanticsucks.com to bar anyone else from using it.
These are not mere pranksters. Some are rival businesses; some are current or former employees; others are mercenaries seeking eyeballs from others' sites. A marijuana smokers' group started a Web site called Yahooka! The site not only traded off the name of the popular search engine Yahoo!, but it also copied the look and feel of Yahoo!'s site.
Other than wish for simpler times, what's a lawyer to do?
Law firms are developing "cyberpatrols" to protect their clients' reputations and intellectual property on the Internet. These teams have several high-tech tools at their disposal, such as www.ewatch.com/, which monitors discussion groups and Web sites for slogans and brand names, and www.cyveillance.com/, which specializes in tracking copyright infringement, piracy, price-cutting and sales of counterfeit goods online.
New York's Netnames Inc. helps companies recover their domain names if someone else has registered them. Sometimes a threatening letter will suffice; sometimes the name must be purchased. The company offers an "alert service" if a variant of a name is registered. "I think the market is exploding for these services," says Thomas Barrett, the company's new chief executive.
But finding out about unauthorized uses of client property is the easy part. Most important is forming an enforcement policy to decide what uses a company will or will not tolerate. Overzealous enforcement of rights can alienate customers and vocal advocates of free speech.
"The Internet is so massive and made up of so many different components that any lawyer has to make a policy decision" about which uses to tolerate, says Megan E. Gray, a intellectual property lawyer in the Los Angeles office of Baker & Hostetler L.L.P. "One client might primarily care about stopping pornographers from using its marks. Or want to [crack down on] commercial sites. Which problems do we pursue?"
Four years ago, Baker & Hostetler formed an Internet monitoring team, composed of trained non-lawyers, whose sole job is to monitor clients' intellectual property on the Internet. Although some sophisticated clients do their own tracking in-house, the firm launched the service in response to client demand, says Ms. Gray. She recommends www.companysleuth.com, a free service, to track client matters on the Web.
Disgruntled employees are always a source of trouble. On May 5, Baker & Hostetler filed a defamation suit in Ventura County (Calif.) Superior Court to discover the identity of a John Doe claiming to be an employee of Baker client Xircom. Xircom claims that "John" spread false information about the mobile communication company on a stock trading discussion board. To answer questions from shareholders and civil rights advocates concerned about the right to post anonymously, General Counsel Randy Holliday took to the Web, at www.xircom.com/. Some clients want no unauthorized uses of their property in any way, shape or form. This has caused some lawsuits to be filed against sucks sites. The suits are often thrown out on free speech grounds, adding to the company's bad publicity, as in the Bally Total Fitness case. Read the news release about the dismissal of that case.
A company can turn attacks on the Internet to its advantage. When comments were posted in a newsgroup about Timberland Co.'s absence from minority neighborhoods, the shoe giant quickly joined the discussion, disproving the allegations and burnishing its reputation.
In sum, the Internet has made a lawyer's job much more complex. "What used to be viewed as 'de minimis' use, in limited circulation, can now can do worldwide damage. One client brought to us 500 sites that were misusing their mark," says Mark Radcliffe, a partner at Palo Alto, Calif.'s Gray Cary Ware & Friedenrich L.L.P. Most of the infringements could be taken care of by a cease-and-desist letter, he says, but some, such as the "I hate" sites, could not.
"There are serious free expression issues," he says.
* * *
A free service shows whose ads appear on a search engine results page after a company name is entered in the engine.
* * *
This article is reprinted with permission from the July 19, 1999 edition of The National Law Journal. © 1999 NLP IP Company. LawNewsNetwork.com.
|| About This Site || Articles || E-Filing Projects in the U.S. ||
|| Lawyers in the Movies || Links || My Background || Humor || Home ||
E-mail wendytech@gmail.com