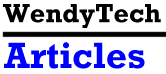 First Tuesday: Summer Night, Summer Dreams--Say, Does Anyone Need a Lawyer?
by Wendy R. Leibowitz
The cafe, eCiti, in Washington, D.C., is crowded on this Tuesday evening; the business cards are out; snippets of high-tech conversation--"So we're rolling towards beta in September" are flying through the air, hoping to land on financing--and everyone was dressed like a Gap ad. One thousand people requested invitations, but only 700 were admitted. It must be First Tuesday, www.firsttuesday.com, the meeting of entrepreneurs and venture capitalists now held in 65 cities around the world. What's different is that lawyers are an increasingly large and visible portion of the high-tech business crowd.
In fact, this First Tuesday is sponsored in part by Sonnenschein Nath & Rosenthal, the Chicago powerhouse law firm whose Washington, D.C. office sent the head of its litigation and e-commerce practices, Kirk R. Ruthenberg, and a half of dozen attractive associates to this event. They stand at a long table, near Andersen Consulting (now called Accenture) and UUNET and smaller, lesser-known Internet businesses, beneath a bright yellow sign reading "SONNENSCHEIN," handing out the same trinkets that the Internet and consulting companies are: squishy tension-release balls, mouse pads, paperweights, slick brochures, keychains.
Is this a partner's role in legal marketing, 21st-century style? Apparently so. "It's an opportunity for an information exchange beyond traditional networking," says Mr. Ruthenberg. "We're making networking electronic." Is it a tad undignified for the chair of the litigation and e-commerce practice to be chatting up possibly penniless 20-somethings who are here for the free food and one free drink, courtesy of OneSoft Corporation? "Nothing that helps clients is undignified," says Mr. Ruthenberg, adding that he was having a good time and that the clothes were easy. "We're casual, seven days a week."
He notes that the firm's innovative payment plans--which generally means accepting payment in stock options--make the law firm's services affordable to start-ups. "I tell them, yes, we're expensive, but that doesn't mean you can't afford us." He jokes that payment in babysitting services--he has five children, ages 8-15--might also interest him.
He says his clients include both Internet companies looking for investors and venture capitalists looking for good Internet investment possibilities. The focus on Internet entrepreneurs makes First Tuesday a targeted chance to go beyond a random meeting in a bar, he says. "The question is, 'How can we better connect investors and entrepreneurs?' " he asks.
Two aspects of First Tuesday particularly interest the law firm, explains Mr. Ruthenberg. First, its international component makes it possible to forge multi-national links. Founded in October 1998, First Tuesday is a London import--Sonnenschein helped import it from Britain, claims a Sonnenschein associate. [NONE OF THE ASSOCIATES WOULD SPEAK FOR ATTRIBUTION, THE COWARDS.] Since First Tuesday is held the same evening--the First Tuesday of every month, duh--around the globe, international business travelers can find the event by looking at the Web site. Perhaps because of its European origins, First Tuesday has attracted a global crowd from the onset. "As a result of our contacts with First Tuesday, we were able to host an Irish delegation from London, and expand and open their possibilities," says Mr. Ruthenberg. "We're talking with them about the possibility of representing them."
Secondly, it's an opportunity to promote Washington, D.C., he says. This is only the second First Tuesday event in the DC area ( a third event was held with the World Bank that was technically not a First Tuesday gathering). Though the D.C. metropolitan area embraces the high-tech belt of Northern Virginia, home to America Online and Network Solutions, Inc., the claim on some of the First Tuesday hand-outs that Washington, D.C. is "the Tech Capital Where Global Internet Leaders Connect" raises the eyebrows of anyone who has ever set foot in Silicon Valley, Seattle or even Toronto. "We're interested in DC expanding internationally," says Mr. Ruthenberg. "I know there were two gentlemen from Stuttgart who are going to be here tonight." Mr. Ruthenberg serves as a "city leader" for First Tuesday, participating in an e-mail discussion group focusing on maintaining and improving the quality of the event. For example, the previous venue for the First Tuesday, the Capital Brewing Company, was probably not the optimum choice. "Don't try to give a speech there," says Mr. Ruthenberg, who led an auction this time around, in a separate, quiet room.
The fact that an event like First Tuesday can draw hundreds of people indicates the extent to which Washington, D.C. has changed from the days when the federal government was the main game in town. "The federal government may still be the largest employer, but it's no longer the largest industry," says Ron Friedmann, who left the Washington, D.C.-based law firm of Wilmer, Cutler & Pickering to join Jnana, www.jnana.com, a lawyer-led artificial intelligence software company.
Beyond lawyers breaking outside their corner offices, this First Tuesday attracted the traditional crowd. Michael D. Makowsky, co-founder and chief content officer of Mighty Acorn, Inc., www.mightyacorn.com, was looking for venture capital for his company which, among other things, will offer scheduling, calendaring, and other help, including assistance from live human beings, to small businesses and solos who want to be freed from personal digital assistants (PDAs) but don't wish to hire a secretary. Douglas McClelland, head of Triton Telecom, who describes himself as a real estate broker on the Web, says First Tuesday is the best networking venue for his high-tech company. "It's targeted--it's 99 percent Internet companies here," he says. Other networking places, listed in the Business Forward Magazine, at Bizforward.com, attract a mixed crowd. "You run into people starting car dealerships and dry-cleaning businesses," he says. "The Internet is not the only way to get rich." He'll continue to frequent The Marino Institute, which draws 6,000 people to its business events, and to scan the Potomac TechWire and Netpreneur.org, but First Tuesday is the most valuable, he says. Brad Olander, the chief operating officer of Communications Development, www.cdinet.com, offers editorial and writing assistance to such companies as The World Bank. Mr. Olander, who employs 25 people, was looking for more employees. Of course, new clients are also a possibility: law firms could use writing help, too. And he'll be able to find the lawyers here.
The energy at First Tuesday is legendary. "I've seen people literally throwing business cards at each other," says Sonnenschein's Mr. Ruthenberg. And he excuses himself to mingle--perhaps those businessmen from Stuttgart have turned up.
|| About This Site || Articles || E-Filing Projects in the U.S. ||
|| Lawyers in the Movies || Links || My Background || Humor || Home ||
E-mail wendytech@gmail.com