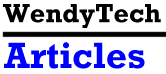 Cyberspace Is Reshaping Free Speech
National Law Journal - December 1, 1997
Should computer "cookie" files, e-mail and Web site records be protected under the First Amendment?
ELECTRONIC MEDIA HAVE added new wrinkles to First Amendment jurisprudence. Recent cases are stretching traditional legal rules, from newspaper shield laws to the Freedom of Information Act, to cover e-mail and Web sites.
For example, a monthly newspaper, The Putnam Pit, Oct. 3 filed a suit to obtain the "cookie" files of city employees in Cookeville, Tenn., claiming thatthe files are public documents and subject to scrutiny under the state's version of the Freedom of Information Act. Cookie files are computer records stored on a user's hard drive containing information, such as the Web sites a user has visited.
The case, originally brought in state court, was recently removed to federal district court in Nashville. Davidian v. O'Mara, 2-97-0020. Attorneys for the city of Cookeville, which originally tried to charge $328 for the employee time needed to produce the files, have changed their argument, asserting that the computer files are generated by computers not under the city's control, and thus, are not public records.
First Amendment attorneys are not impressed with that argument. "Been there, done that," said Albert Gidari Jr., a partner at Seattle's Perkins Coie, who lectures on legal technology issues.
Cookie files are akin to telephone logs and must be produced, said Mr. Gidari, adding that a Washington state legislator recently had to produce his e-mail, over protest, on similar grounds. It is legitimate for the public to inquire how its money is used, he said. "If the city has installed a T- 1 line because someone is looking at sex videos on the Internet," he said, a slower, less expensive connection to the 'Net might be a more appropriate way to spend taxpayers' money.
But Christopher A. Hansen, a senior staff counsel at the American Civil Liberties Union handling First Amendment cyberspace matters, said that if passwords are contained in the cookie files, they might be protected. "You don't give up all privacy rights just because you work for the government."
Meanwhile, in Ventura County, Calif., a newspaper is also involved in high-tech First Amendment issues, but this time as a defendant. To prove that the jury pool in a murder case had been prejudiced by pre-trial publicity, a defense attorney, James Farley, subpoenaed the e-mail and records of an online survey about his client's guilt or innocence from The Ventura County Star. The newspaper, which has covered the case both in print and on its Web site, has said it will fight the subpoena, asserting that its electronic records should receive the same protection as a reporter's notebook under California's shield law.
"It's a natural extension of First Amendment law," said Bruce W. Sanford, a media attorney in the Washington, D.C. office of Baker & Hostetler L.L.P., noting that unpublished press notes are shielded during litigation. "Just because certain records are maintained electronically doesn't mean they are distinct" from other newspaper records, he says.
* * *
This article is reprinted with permission from the December 1, 1997 edition of The National Law Journal. © 1997 NLP IP Company.
|| About This Site || Articles || E-Filing Projects in the U.S. ||
|| Lawyers in the Movies || Links || My Background || Humor || Home ||
E-mail wendytech@gmail.com