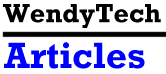 The Future of Web Filtering
National Law Journal - December 14, 1998
LIKE MOST LAWSUITS, this one could have been avoided. Before going to court to challenge the requirement that Internet filters--software that attempts to screen out offensive Web sites--must be used on all library computers, several compromises were suggested to the board of trustees for the public library of Loudoun County, Va., says Robert Corn-Revere, a First Amendment attorney at Washington, D.C.'s Hogan & Hartson L.L.P. As early as July 1997, a citizens' group, Mainstream Loudoun, suggested that filters be placed on the library computers and that "people, including adults, be allowed to turn on the Internet filters if they wanted to. This would be objectionable to no one," says Mr. Corn-Revere. "Several of these suggestions were submitted in writing to the board."
The board reacted by adopting the broadest policy possible, says Mr. Corn-Revere: It barred any unfiltered access to the Internet from the library, stating, on sexual harassment grounds, that librarians should not have to be exposed to objectionable material at work.
But even the most sophisticated filters are notoriously flawed. Some block any site with the word "sex" in it, such as those of Essex County. Some filters block medical sites, such as those illustrating eye surgery. Some gay and lesbian sites are blocked; others are not. Some religious or hate- group sites are blocked; others are not.
Filters are discussed at www.bluehighways.com, a site maintained by Karen G. Schneider, director of the Garfield Library in Brunswick, N.Y., who lectures on software filtering.
By mandating filters on all library computers with Internet access, Loudoun County barred adults from viewing any material that the software programmers deemed unsuitable for children. Mr. Corn-Revere, a resident of Loudoun County whose four young children all use the library, filed suit in Alexandria federal district court in December 1997. It was a case of first impression.
On Nov. 23, Judge Leonie Brinkema, a former librarian, struck down the filtering policy. Mainstream Loudoun v. Loudoun County Library, No. 97-2049-A. You can read the decision online at www.techlawjournal.com/courts/loudon/81123op.htm. Judge Brinkema, noting that more restricted methods for blocking objectionable sites from children were available, found that the policy violated the First Amendment and failed to serve a compelling government interest.
In early December, the library board voted to install filtering software on all computers, but adults have the option of turning the filter off (the default is "on.") Parents of minors will be asked to sign a statement specifying whether they want their child to have unfiltered Net access. It's the kind of policy that had been suggested months before. "When you have to go to court, you tell the world that you have failed, and failed to compromise," says Judith Krug, the American Law Library's director of the Office for Intellectual Freedom.
But Kenneth Bass, a partner in the Washington, D.C., office of Venable, Baetjer and Howard L.L.P., who represented the library board, says that some legal issues remain: "How can libraries avoid facilitating criminal conduct? There's a distinct possibility of people downloading child pornography in the library. That's an interesting and open issue for other courts to consider."
Although public libraries face issues that private employers do not, there are lessons to be learned from Loudoun about Internet access.
1. Have a well-thought-out policy, and communicate it to employees. "The main thing that businesses should do is focus on having a policy. Most companies don't have one," says Mr. Corn-Revere. Some strong, student-written Net policies can be found at www.unc.edu/~unclng/cyber.htm.
2. The policy should be clear. Mark Radcliffe, a partner at Palo Alto, Calif.'s Gray Cary Ware & Freidenrich L.L.P., who co-wrote Internet Legal Forms for Business, says that a good policy explains at least two things: that computers belong to the employer and are to be used for work-related purposes, and that inappropriate Internet use- -from circulating copyrighted material to downloading sexually explicit images--exposes the employer to liability and the employee to termination. If an employer monitors Internet use--an increasingly common practice--employees should be told. This protects the employer from any breach-of-privacy claims, says Mr. Radcliffe.
3. Enforcement matters. Roger H. Parent, the executive director of the American Association of Law Libraries and former chief operating officer of a large company, says that Net policy enforcement is part of enforcing all work rules, such as those prohibiting selling Tupperware or cosmetics on company time, or spending too long on personal phone calls. "The infringement needs to reach a certain level before you intervene, and the punishment should fit the crime," he says. An escalating series of warnings should issue before someone is suspended, let alone terminated, says Mr. Parent.
In Silicon Valley, says Mr. Radcliffe, enforcement hinges on productivity. "Maybe you're playing 'Quake' [a computer game] because you're at the office till midnight, cranking out the code. Ultimately, it comes down to whether you are living up to productivity obligations."
4. Know the situation. Judge Brinkema faulted the library board for imposing a "one size fits all" policy, based on fears that pornography was circulating widely. "One of the things the judge found was that the concerns in this issue were greatly overblown," says Mr. Corn-Revere. The biggest problem with the Internet, he says, "is that people have to spend too much time looking for stuff that should be easier to find." Ask a librarian.
* * *
This article is reprinted with permission from the December 14, 1998 edition of The National Law Journal. © 1998 NLP IP Company.
|| About This Site || Articles || E-Filing Projects in the U.S. ||
|| Lawyers in the Movies || Links || My Background || Humor || Home ||
E-mail wendytech@gmail.com