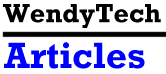 High Tech Is Reshaping Legal Basics
National Law Journal - September 23, 1996
Bit by bit, computers and the Internet are changing the nuts and bolts of law.
IF THE LAW were an ocean and lawyers were sailors charting a course,technology would be the force changing the tide. Its effect has become that primal.
Above the surface, First Amendment issues storm and intellectual property controveries flash. Waves of antitrust suits rage between aspiring computer giants and Microsoft Corp.
But technology's most pervasive effects are really occurring below the surface, where the most established of civil procedure practices are being shaped daily: service of process, notice, jurisdiction and elementary issues of contract law.
Technology's impact on civil procedure may change not only the navigation of our legal system but also a citizen's expectations of, and interactions with, a democratic government.
Consider the cornerstone issue of civil procedure--personal jurisdiction. It is being tested by a client of partners Oscar B. Goodman and Eckley M. Keach. The Las Vegas-based lawyers represent Kerry Rogers, who advertises on the World Wide Web a service called "Wagernet," which "will provide sports fans with a legal way to bet on sporting events from anywhere in theworld." The Minnesota attorney general's office filed a consumer protection lawsuit in July, stating that the site's service was illegal in Minnesota, according to Asst. Attorney General Carolyn Ham. "Hits" on the site, which is not yet operational, she found, can be traced to Minnesotans.
"Our first line of defense is: There is no personal jurisdiction," says Mr. Keach. "The best they can allege is that our client has a Web site, which means that information on his computer is available to others...It's no different from having a telephone number that can be called from someone in Minnesota."
The jurisdictional objections do not deter Ms. Ham, who cites CompuServe Inc. v. Patterson, 95-3452, where the 6th U.S. Circuit Court of Appeals ruled in July that a Texas software designer's repeated e-mail transmissions to CompuServe's headquarters in Columbus subjected him to personal jurisdiction in Ohio. "By using the 'Net, he's using national distributorship" to reach out to consumers in Minnesota, Ms. Ham says. "We know this area is only going to grow larger." The issue will be argued on Oct. 25, before U.S. District Judge John Connolly in St. Paul.
A federal district court in Connecticut found April 17 that advertising on the Internet was enough to confer personal jurisdiction over a nonresident defendant. Inset Systems v. Instruction Set Inc., 1996 U.S. Dist. Lexis 7160. The Illinois attorney general's office has handled nine Internet consumer fraud cases, says Deborah Hagan, chief of the consumer fraud bureau, and establishes jurisdiction by ordering the product, proving that the Web site operator does business in the state.
Fax Enters Fray
The first E-mail service of process was allowed last spring by a London court. It granted leave for a writ to be served electronically when a celebrity was being threatened via e-mail from a fan e-mailing from somewhere in Europe.
More recently even the lowly fax has entered the fray. A union representative faxed notice to a company that the union members were willing to return to work. The intended recipients did not see the transmission--and hired replacement workers. The union sued.
In August, the 6th Circuit ruled that the faxed notice was insufficient without a telephone call announcing the fax. Clow Water Systems Co. v. National Labor Relations Board, 95-5656. Frank H. Stewart, of Cincinnati's Taft, Stettinius & Hollister, who represented Clow Water, felt the court understood that the machine was used as a subterfuge. Without the union's customary phone call to alert the recipient of the incoming fax, says Mr. Stewart, "the fax 'smelled' a little, and the court had a visceral reaction to that...I can send you an E-mail at 1 a.m. saying I just sold your house, but have I really notified you?"
Lawyers are affected by the technology both as users and as advisers to clients struggling with the rules of the electronic road. Many lawyers are acting as watchdogs alert to possible violations of their business clients' rights online, from trademark infringement to libel.
But the rights of the individual consumer have proved the most vulnerable. As private citizens flock to the 'Net, searching for information or diversion, scam artists have rushed to follow.
"Right now people are signing up [for online services] at the same rate people bought television sets in the '50s," says Allen Hile, assistant director of marketing practices at the Federal Trade Commission. "Hopefully the industry on the 'Net will develop some standards."
Until that happens, familiar schemes to separate people from their money proliferate. The Federal Trade Commission's Consumer Protection Division has moved to halt online scams. The FTC's largest law enforcement action came in May, when it halted an Internet pyramid scheme that, the agency estimated, had already taken in approximately $6 million from one home page. A federal court in Seattle issued a preliminary injunction ordering the company, Fortuna Alliance L.L.C., to return the money.
The FTC's success in stamping out fraudulent marketers on the 'Net faces a basic legal challenge.
"Jurisdiction may be a problem," says Mr. Hile. "We now have the ability to sue telemarketers who go to Toronto and solicit customers in the U.S.," he notes, "but some contact with the U.S. is required for the commission to go into federal court...It's a developing area of the law."
One of the first cases involving jurisdiction and the Internet, U.S. v. Thomas, 706-07 (6th Cir. 1996), involved a California couple sued in Tennessee, where their transmissions were downloaded. The data transfer was deemed sufficient to assert jurisdiction, and the issue of whether the material transmitted was obscene was determined by Tennessee standards. A petition for certiorari is pending before the Supreme Court.
When jurisdiction is not a problem, law enforcement agencies are now acting quickly. The first enforcement "raid" in cyberspace occurred in early September, when the Commodity Futures Trading Commission ordered two unregistered traders to stop offering illegal trading advice over the Internet. One of the advisers was reportedly caught by the commission within a few weeks of setting up his home page.
Contracts 101
Basic contractual concepts are also being adapted to cyberspace, and the individual consumer is at the center of the action. A class action brought by subscribers of Dulles, Va.'s America Online challenged AOL's practice of rounding up time spent online to the next minute. It resulted in a settlement in June that awarded users a free hour of time.
On the other hand, when the entire AOL system crashed Aug. 7, depriving 6 million people of service for 19 hours, some expected consumers to sue for damages, especially businesses that conduct their commerce via AOL. That didn't happen.
"One of the reasons the Internet works is because there's a sense of community," says Susan B. Ross, a lawyer who manages InternetLegal Services Inc. in Phoenix. "Netizens" understand that technology is not perfect, she says. But consumers are less tolerant of billing confusion and lengthy waits for technical support. As they become more sophisticated, "They'll get off AOL to go to a local [Internet] provider," Ms. Ross predicts. "An incident like the crash causes people to look around...Suing is not cost- effective. In effect, these consumers would rather switch [than fight]," she says.
Consumer confusion still reigns over basic terms of the subscriber contract. "Just because something is confusing, like long-distance rates, doesn't mean it rises to the level of deception," says the FTC's Mr. Hile. And even if consumers have little idea how much something costs, the contract may still be valid, explains Douglas Baird, dean of the University of Chicago Law School and a contracts authority. "The analogy to think of is ordering the special at a restaurant without knowing the price...As long as the amount charged is consistent with industry norms, there's a valid contract."
Industry norms for online services, of course, are still developing. The one-day credit issued by AOL in the wake of the crash confused some users. America Online Chairman and CEO Steve Case issued a statement saying, "[O]f course we will credit your account for this lost day of service. (This means we will prorate your monthly fee and credit you for the equivalent of one day of your monthly service fee.)" Some burned AOL subscribers, who pay a flat monthly rate and get five free hours of service per month, thought AOL was merely offering them five free hours over a 32-day month. Says Prof. J. Hoult Verkerke, who teaches contracts at the University of Virginia School of Law: "That's a crummy way of explaining a generous offer...basically they are going to credit each account for a full day of service, even though people were deprived of service for only 19 hours, not 24 hours. Half of contract problems are communication problems."
He is preparing to teach a 1965 Washington, D.C., case, Williams v. Walker Thomas Furniture, 350 F.2d 445, that also involves pro rata payments.
"I think the word pro rata inspires dread in the hearts of anyone who had trouble with fractions," he says.
His perspective on the AOL crash is colored by the fact that he was deprived of all electric power one recent weekend due to severe storms.
"It is well-settled that a public utility is not required, contractually, to compensate people for the outages," he says.
Some AOL users, like others online, probably weren't too upset with the crash. It meant that, for a change, they weren't being bombarded with gigabytes of junk e-mail, which is fast becoming as annoying as its postal predecessor.
Take James E. Tierney, the former attorney general of Maine. He wants to be free of unsolicited e-mail, or "spam." No wonder. One e-mail distributor alone, Philadelphia's Cyber Promotions Inc., transmits 1.3 million advertisements several times a day. And it does not feel Mr. Tierney's pain.
"It's perfectly legal to send unsolicited e-mail, just as you can send unsolicited postal mail," says Cyber Promotions' president, Sanford A. Wallace.
Blocked E-Mail
America Online recently blocked all e-mail messages sent from five domains, or Internet addresses, including three used by Cyber Promotions. But on Sept. 5, U.S. District Judge Charles R. Weiner of Philadelphia issued a temporary injunction prohibiting AOL from blocking the messages. Cyber Promotions' lawyer, Paul H. Kochanski, of Westfield, N.J.'s Lerner, David, Littenberg, Krumholz & Mentlik, argues that AOL should not be able to decide what e-mail its subscribers receive over the Internet.
The law may back him up. The 1991 Telephone Consumer Protection Act bars the transmission of unsolicited commercial faxes and prerecorded telephone calls, but, Mr. Kochanski argues, unsolicited e-mail is not regulated. "It's the wild, wild West," he says.
Lost in the fury is whether AOL provided sufficient notice to system administrators. David Phillips, associate general counsel of AOL, referred to e-mail messages sent to the system administrator's "upstream providers." "We have quite a bit of documentation" that proper notice was given, Mr. Phillips says.
Those claiming First Amendment rights to distribute e-mail to online services are placing AOL in the same category as a public utility. AOL's counsel, Ronald Schiller, in the Philadelphia office of Baltimore's Piper & Marbury L.L.P., strongly disagrees, particularly with regard to e-mail spammers: "They're not leafletting the public square...AOL is a private, proprietary system."
Depositions in Cyber Promotions Inc. v. America Online are under way; the trial date is set for November.
An online service's ubiquity and accessibility by children may invite federal regulation, like radio waves. But Congress' recent attempt to regulate pornography via the Communications Decency Act was struck down by the same court now considering the AOL case.
AOL argues that spam violates the Electronic Communications Privacy Act and the Computer Fraud and Abuse Act. But before the court reaches those issues, the more basic questions of civil procedure loom large.
Mr. Tierney is grateful for efforts to block spam. "I don't want e-mail spam in my life, in my space, or in my [electronic] mailbox," said Mr. Tierney, who is now a sole practitioner in Lisbon Falls, Maine, working on consumer protection issues on the Internet. "I can't turn the channel to avoid the advertising as on TV. It's a privacy issue," said Mr. Tierney, adding, Garbo-like: "I want to be left alone."
* * *
This article is reprinted with permission from the September 23, 1996 edition of The National Law Journal. © 1996 NLP IP Company.
|| About This Site || Articles || E-Filing Projects in the U.S. ||
|| Lawyers in the Movies || Links || My Background || Humor || Home ||
E-mail wendytech@gmail.com