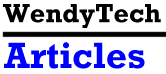 Home Offices Heat Up
National Law Journal - May 10, 1999
It's long after business hours--do you know where David A. Hirsch is?
The Burlington, Iowa, litigator is in his home office, maintaining Beckman & Hirsch's law firm Web site, at www.iowalaw.com. He says that he strongly prefers to work on the site from home, at night, as there are few interruptions. "We've got Web maintenance down to the point where we can do it from anywhere," he says. "I could do it from my Palm Pilot, but I don't."
As the ability to plug in to a law office network (or Web site) improves, so have home offices, mostly because they let lawyers enjoy dinner and weekends with the family, but also because of the efficiency that comes from avoiding office interruptions. Mr. Hirsch also receives some clients, such as doctors, at his home office because their regular business hours are booked.
But issues of equipment, security and support cloud the connection between law office and home, sweet home office.
"It varies, but I think the average age of hardware at home locations is older than that at the office. People are using ancient stuff," says Kenneth C. Bass III, a senior partner in the Washington, D.C., office of Venable, Baetjer, Howard & Civiletti L.L.P. who frequently works from home on what he calls a "painfully slow" computer with only 32 megs of RAM. It is still "more than adequate" for his practice, he says, which includes work on several Web sites.
Mr. Bass has attempted to mirror his office setup at home: a Windows NT workstation, a 56K modem with a dial-up connection to the firm's local area network, and Outlook for e-mail. At home he prefers a stand-alone fax machine rather than fax software, so he can see if faxes have arrived by glancing at the "in" tray.
It's ironic, notes Mr. Bass, that latecomers to computers probably have much newer, better equipment than early users. Mr. Hirsch--who, like Mr. Bass, is a pioneer in legal technology--is too embarrassed to admit what software he uses at home, conceding only that his computer is a 486 rather than a Pentium. Home offices are also old-age homes for printers that churn out pages with the speed of Bartleby the Scrivener. Mr. Bass says that he rarely prints out documents at home on his creaky Panasonic; he e-mails his work in and carries a back-up copy on a diskette.
A major challenge for law firm technology managers is to synchronize a home office with a law office, even though the equipment is quite different.
Attorneys may expect everything at home to look just the way it does at the firm, without realizing that even the simple telephone's features vary. Still, the demand for perfect synchronization is there. "It's doable, don't get me wrong," says James E. Phillips, the chair of the automation committee at Columbus, Ohio-based Vorys, Sater, Seymour and Pease. But the technology must be up to speed. "Lotus Notes is the best at synchronization," says Mr. Phillips, as that program's specialty is its "replication" feature, allowing for document and e-mail consistency. Mr. Phillips says he does try to ensure that telecommuting attorneys are not using equipment that is wholly inadequate, but otherwise he refers those equipping home offices to the firm's outside vendor.
Assuming that attorneys will cough up the money for a good home office--those interviewed said that an investment of $2,000-$5,000 is needed, depending on the speed of the printer as well as on "extras," such as video or sound cards, that people may want for entertainment--the next hurdle is security.
Solutions vary, depending on how lawyers communicate with the office. Blake A. Bell, who became "senior knowledge management counsel" at New York's Simpson Thacher & Bartlett last month, uses an IBM 600E ThinkPad notebook, which runs at 366 MHz on an Intel Pentium II chip, to tunnel through the Internet using a system that encrypts the connection at 128 bits or higher. The password is automatically changed every half-hour. Vorys Sater's system changes passwords every 30 seconds--the codes are stored on a "key fob," akin to a key chain, and are coordinated with an attorney's login and password. Mr. Hirsch relies on Lotus Notes' secure network and password-protected documents.
While such improvements have increased users' trust in the security of remote access, home still houses a risk: children. "Our lawyers should only work from home on a secure machine--i.e., one to which the 9-year old doesn't have access," says Mr. Phillips.
Strong virus protection is a must. Simpson Thacher's Mr. Bell has moved his computer "above the water line" to keep his work from his toddler. But once the boy starts to climb, what then?
The final hurdle for the home office is cultural: out of sight, off the team. "The biggest problem has little to do with technology, but a lot to do with psychology," says Mr. Bass. "Law firms are reluctant to recognize telecommuting work as a contribution to the firm."
* * *
This article is reprinted with permission from the May 10, 1999 edition of The National Law Journal. © 1999 NLP IP Company. LawNewsNetwork.com.
|| About This Site || Articles || E-Filing Projects in the U.S. ||
|| Lawyers in the Movies || Links || My Background || Humor || Home ||
E-mail wendytech@gmail.com