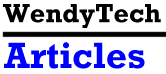 An Exploration of How the Internet
Has Affected the Legal Profession
by Wendy R. Leibowitz
(Published initially on business.com in January 2001)
There are a little over one million lawyers in the United States today, providing roughly one billion dollars' worth of legal services. Although Microsoft's antitrust litigation and disputes over domain names and Internet-based patents have put legal work in the public spotlight, and profits for those in private practice are at an all-time high--in 1999, partners at the largest New York firms earned between one-two million dollars per partner, compared to an average of a few hundred thousand dollars per partner elsewhere--it's safe to say that most attorneys in private practice did not contemplate a world where they'd be competing against Web sites for clients. Or struggling to retain their finest associates at starting salaries in the six-figures (at the largest firms), against their dot com clients offering stock options. Or seeing their internal memoranda and salaries posted on public message boards by disgruntled employees. Or fighting off acquisitions of whole practice groups by the big accounting firms, which can offer corporate financial advice coupled with high-tech litigation services at a price that many law firms cannot match.
The Internet's impact has been seismic throughout all levels of the profession: in the courts, in private practice, in government service, and in academia. While the law has always paced several steps behind technology, and until recently senior partners serving high-tech clients could have their secretaries print out their e-mail, lawyers realize they can no longer brag about their technophobia. They are playing catch-up with other businesses and struggling to incorporate the Internet into their practice.
At the highest end of the profession, the U.S. Supreme Court, which still distributes quill pens to those who argue before it, decided finally to mount a Web site in mid-April 2000, at www.supremecourtus.gov. Until now, the high court, like many other courts in the country, relied heavily on private publishers, law librarians, and on law schools to distribute its opinions. Some private parties, notably Hyperlaw.com and Jurisline (represented by David Boies), who have tried to publish and sell court opinions on CD-ROMs, are facing litigation over the copyrights to legal works.
The Supreme Court's opinions, when published by the Court, are in the public domain, and can be reprinted without penalty, but even after the Supreme Court's site is up, large law sites, such as findlaw.com, gigalaw.com, and Cornell's Legal Information Institute, at www.law.cornell.edu, will have the Court's opinions up hours, perhaps days, before the Court itself does. The slow pace of courts in adapting technology, and the deliberative pace of the law itself, are coming under criticism, since the facts of a high-tech case will change dramatically in the months or years it may take for a lawsuit to wend through the system. For example, if a decision is handed down in the Microsoft antitrust suit in April of 2000, it will be 2002, at the earliest, before the Supreme Court hears the decision. And relies on others to publish its decision online.
The technical bars to making legal information available over the Internet, and to handling legal matters more efficiently in a largely paper-based legal world, pale next to the ethical and regulatory barriers. Just mounting a Web site about a law firm, featuring nothing but brochureware, can be problematic, since some states--the profession is regulated by state bar associations--consider all Web sites to be advertising. Florida and Texas require firms to submit their Web pages, or portions of them, to the state bar for approval. (A lawyer cannot guarantee a victory in a lawsuit, for example.)
Even publishing legal directories--phone books of lawyers--on the Web is problematic under the most stringent state's (Iowa's) ethical rules. The traditional legal directory is Martindale-Hubbell, at lawyers.com. Unlike its printed version, which is fairly comprehensive, its Web site does not list any Iowa lawyers, since Iowa's ethical rules consider even publishing a brief biography to be advertising, which must be regulated by the state bar. Many legal ethics opinions and information are gathered at www.legalethics.com. The site is maintained by a private practitioner--not all states publish their ethics rules online, since they would lose the revenue they gain by selling them to their members.
The protectionism of the profession is coming under attack. The state bar of Texas sued to bar consumer-oriented software published by Nolo Press, at nolo.com, claiming that the programs, which assisted people in preparing their own wills and in handling their own simple family matters, were offering substandard legal advice and were tantamount to practicing law in the state without a license. A lower court barred the software, much of which could be downloaded from the Web. A higher court reversed, in a blistering decision which may deter other state bars from taking similar action.
In a profession that is based on state-by-state licensing of practitioners, the Internet is a fifth dimension, since a Web site can be visible in all fifty states. Should it be subject to all 50 states' legal ethics rules? So far, the jury is out.
Many laws themselves are a state-by-state matter. So if a Web site wants to offer a sweepstakes, or involves gambling in any way, shape or form, the regulations can be stringent. Advertisinglaw.com tries to summarize the hurdles. Meanwhile, other countries are unencumbered by the U.S. legal ethics rule: British lawyers can offer legal advice to strangers over the telephone (not allowed in the U.S.) and offer other services on desktoplawyer.co.uk. A U.S. version of the program should be available by the summer of 2000.
When courtroom reporters, who transcribe court proceedings and sell the transcripts, sued, on copyright grounds, to block publication of their work on the Internet in the O.J. Simpson and Microsoft cases, other U.S. companies, such as Pubnet, arose to make transcripts available online, for a fee. But the main player in the courtroom transcript business is London-based LiveNote.com, which will broadcast its transcripts over the Internet, live, of the Lockerbie terrorism trial from the courtroom in the Hague.
For those who want to avoid the courtroom altogether, the Internet beckons as a quick way towards a confidential settlement. Sites such as cybersettle.com and clickandsettle.com can arrive at a binding settlement with or without a lawyer--and present a threat to some members of the profession who are dedicated to billing by the hour. A quick settlement represents lower fees, if one is using hourly billing, than a long, drawn-out settlement process, complete with face-to-face meetings.
Domain names are such a ubiquitous source of disputes that the World Intellectual Property Organization, at www.wipo.org, decreed that online mediation would be available to those who chose to avoid courts (and lawyers) altogether.
The online settlement movement is growing. Ebay, the auction site, tapped the services of an online mediation service, run by five law professors, at www.disputes.org, to handle some of the disputes that arise among its buyers and sellers. This spring, an entrepreneur plans to launch what amounts to an eBay for the law industry: a web site where potential clients can solicit bids from law firms in an online auction, to handle a legal matter for a flat fee.
Some tech-savvy attorneys in law firms are bailing out of large, hierarchical firms to set up their own, small shops that would cater exclusively to high-tech clients. Among the most prominent is the Venture Law Group, at www.venlaw.com, founded by senior technology lawyers from three firms in Silicon Valley. The firm, which offers a quicker partnership track than the traditional firms from which the founders fled, specializes in helping high-tech companies get started, find financing, and develop their businesses. The firm routinely takes stock options in its clients as a form of payment.
As attrition at law firms increases, salaries are rising at an astonishing rate. Today large law firms on both coasts are offering about $2,000 a week to summer clerks, and $120,000 a year to start out. But still, the attraction of more interesting work--and even more money--in the software industry is draining away some of the future stars of the legal profession. (Of course, many lawyers are taking advantage of the fact that they, unlike accountants, can invest in their clients. Recently, prominent lawyers have invested $100 million into e-law sites, including former New York Mayor Ed Koch, who has launched TheLaw.com. Harvard Law School Professor Arthur Miller is affiliated with Americounsel.com, and offered his services to the first wholly Internet-based law school, Concord University School of Law, affiliated with the Stanley Kaplan testing services, which debuted in 1999 at www.concord.kaplan.edu.
But the American Bar Association accredits law schools, acting as a gatekeeper to the profession, and has declined, thus far, to accredit Concord. However, in California, where the school is "located," (its administrative offices are in Los Angeles), anyone can take the state bar exam. If a graduate of Concord passes the bar exam, he or she can practice law in the state of California. A few states have reciprocity with California, and would allow the graduates of the school to practice there, but not all. Until the regulatory rules change, the legal profession may be waving at the high-tech revolution from their paper- strewn desks.
|| About This Site || Articles || E-Filing Projects in the U.S. ||
|| Lawyers in the Movies || Links || My Background || Humor || Home ||
E-mail wendytech@gmail.com