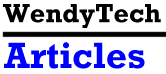 Knowledge Management
in the Law Firm

by Wendy R. Leibowitz
It was a beautiful, surprisingly sunny day on February 9, 2002 in Washington, D.C.--do you know where your legal marketing director was? Probably at the "miniature business school" convened at George Washington University. The unusual, day-long event drew about 150 people involved in legal marketing issues. Marketing seminars and discussions ranged from return on investment questions to knowledge management issues to crisis communications. The afternoon was dedicated to leadership for change.
Knowledge Management: It's Not Just for
Consultants Anymore
The landscape of knowledge management is a little more sophisticated than it was a few years ago--or cluttered, depending on your point of view. People have jury-rigged contact lists, databases of clients organized by industry or billing partner, and intranets containing frequently (or rarely) used documents. But much of the information is in plain word processing formats, and sometimes the databases don't really do much, except to inundate people with every scrap of information, some of it outdated, that the firm possesses about a client or industry. It's as if firms have "bought into" the concept of knowledge management (KM)--the need to capture knowledge and share it effortlessly among anyone in the firm who needs it to avoid reinventing the wheel-- but have no idea how to implement it.
Enter Justin Szlasa, executive vice president of Hubbard One; Steven Manton, practice development specialist at New York's Shearman & Sterling, and Catherine Donovan, formerly a corporate partner who is now the administrative partner running Akin Gump/Axiom Legal. Their KM forum, entitled, Knowledge Management: It's Not Who You Know, It's Knowing What and Who You Know: Putting Institutional Knowledge to Work, overcame its clumsy title to provide new information to make knowledge management a reality for many firms.
"The goal of knowledge management," began Mr. Szlasa, "is to put your knowledge to work at the service of clients." In theory, large firms, which have more sources of knowledge, should have more captured knowledge at their disposal, but that's just a theory, he emphasized. Can your firm put together a proposal in a day or two for new business from, say, MCI? Can you easily discover where you refer, say, criminal work that your firm does not handle?
It's important to identify the roadblocks to knowledge management, said Mr. Szlasa, and figure out how to get around them. He identified the following common obstacles:
1. Information, anyone?
Attorneys do not share information. There is no incentive to share information, and some penalties for doing so at some firms: attorneys, after all, are paid to know things that others do not. A partner might see another partner as a competitor for the same client.
The effects of this aversion to sharing are widespread, said Mr. Szlasa. Client relationship software might fail--why should an attorney share an exclusive client? Model documents are hoarded.
2. Long-term what?
There is little long-term planning in law firms, and the tenure of information officers or client manager officers (CMOs) is notoriously short. Knowledge management assumes and requires a long-term plan, especially as attorneys with decision-making power tend to be close to retirement. Once they leave, if there are no systems in place, their knowledge and business techniques tend to walk out the door with them. And without continuity, any technology or knowledge project will lose its sponsorship, if it is dependent on a sole sponsor.
3. Information, please--but good information
Most law firms are drowning in information, but much of the information may be unreliable or outdated, particularly contact information. The effort to weed the wheat from the chaff takes an enormous effort, absent a consistent knowledge management system, and high-value time is spent on low-level tasks. "It's like maddeningly, constantly fighting small fires," said Mr. Szlasa, rather than working on fire-prevention tools and education.
All large firms face these roadblocks, he said.
Four Must-Haves for the Big Picture
Catherine Donovan then presented four "must-haves" for law firms to begin implementing knowledge management systems successfully.
First, there must be clearly-articulated business objectives, she stressed. That way, the success of a system--its return on investment--can be evaluated and measured.
Secondly, there must be partnership support, and it must go beyond lip service. Law firms are hierarchical places, and the top of the hierarchy must "buy-in" to the concept and the implementation for KM to be successful. Further, senior management must realize that KM is a change agent, and they must know how to manage that change, she said.
Thirdly, there must be concrete incentives to share. You have to tap into human behavior, she said, as the "Blue Flag" system implemented by the British firm Linklaters did. The contribution of individual attorneys to the "expert systems" that the firm offers over its Web site are part of the performance reviews and compensation of the attorneys, said Ms. Donovan.
Finally, the technology must be simple and personally useful. It sounds like an obvious point, but it is an important point.
The Big Picture, said Ms. Donovan, requires a law firm to have a vision. Where is the firm and where does it want to go? What resources are needed to get there? The goal of a knowledge management system, she explained, is to capture and share the firm's best work product, and develop a customized system that is easy to use, user-defined and maintained, and accessible from outside the firm. She outlined the expected benefits: a more efficient practice, better training, and better integration of practice areas across the firm, resulting in better (and presumably more lucrative) client service.
Ms. Donovan said that many document-sharing programs emphasize how important sharing is for other lawyers at the firm, or for the firm as a whole, but "most people don't feel altruistic--they feel they're getting something from the [KM] system," she said. Lesson: contribute for yourself--to take advantage of the organizational structure of KM software, or to be compensated for a model document-- and everyone will benefit, she said. A successful KM system must be set up so that people can use it easily, overcoming any cultural hurdles against sharing.
Recognize that there will be early adopters, mainstream adaptors, and laggards, she said. Work first with the early adopters, ironing out difficulties, and don't expect 100 percent participation. Advertise the benefits of sharing knowledge loudly and often.
The final panelist, Steve Manton, had implemented a KM system first in the 20-person marketing department in his law firm, Shearman & Sterling. "It was a good place to start," he said. "We could set the pace, educate ourselves, make mistakes, establish best practices and sell the concept" before facing the firm.
The first step was to conduct a "knowledge audit" in the department, he said. "What knowledge did the marketing department possess, and what happened to it?" They carefully inventories the attorney information, brochures, research, practice group objectives, pitches and RFPs, transaction databases, marketing projects, and so on. The goal of the system was to "catch the information going out and that coming in."
The second step was to categorize the information. It was tedious, he acknowledged, and took about two months to divide the work into the type of work, company and partner; then into practice groups; then finally into industry focus and region. The more refined the categories, the more easily retrieved the data can be.
Even pooling the data was a knowledge management exercise in itself. The department worked on a common Excel spreadsheet, which the firm already had. The problems they experienced were those faced by tech projects in the firm as a whole: some people didn't participate; there was no responsibility for seeing that the documents were accurately categorized, and no reward for those who did more of the tedious contributions. "As we developed the tools in the department, we had to figure out how to solve these problems, " noted Mr. Manton.
He finally "sold" the project as "the path to more interesting work." Once everyone realized the project could help them, the road grew smoother. Once the documents were all organized in the Excel spreadsheet, Mr. Manton removed the old system of files and ticklers, forcing everyone in the department into the new KM system.
Mr. Manton's mantra was, "Keep it Simple and Use What You Have," which may reflect the status and budget of most KM projects--not to mention the marketing department at many firms. It took his department four or five months to complete the system in the department, he says.
Overall, the panel was practical and refreshingly frank about the problems people faced. No one has time. Senior partners don't use technology. Using negative personality traits, such as peer pressure and envy, can help spread KM systems through more practice groups across the firm, noted the panelists. If there are senior partners who don't use technology, work with their secretaries. "Don't pull your hair out over hold-outs," said Mr. Manton. "But some of the hold-outs, including senior partners, can become innovators."
|| About This Site || Articles || E-Filing Projects in the U.S. ||
|| Lawyers in the Movies || Links || My Background || Humor || Home ||
E-mail wendytech@gmail.com