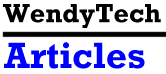 Law Spanks Spammers
National Law Journal - March 15, 1999
THE "PRIVACY" POLICY of Network Associates, in Santa Clara, Calif., might startle people interested in preserving privacy. The Web site states, in part, "We collect the domain name and e-mail address (where possible) of visitors to our Web page [and the data is] shared with other reputable organizations to help them contact consumers for marketing purposes and used by us to contact consumers for marketing purposes." So the company's "privacy" policy, posted at www.nai.com/about/copyright/privacy.asp, does not protect information; it distributes it.
Ray Everett-Church, an Internet attorney at Arlington, Va.'s Haley Bader & Potts, jokes that Network Associates is the company that distributes Pretty Good Privacy software, but it boasts a Pretty Bad Privacy policy.
The collection and sale of e-mail addresses is big business, and unsolicited commercial e-mail, called spam, is crowding e-mail boxes and electronic discussion lists everywhere.
"I'm dying on America Online, and I don't visit the chat rooms or [porn] sites," where spammers collect many of their e-mail addresses, says Sharon D. Wolfe, of Fairfax, Va.'s Nelson & Wolfe, who tracks tech issues in an e-mail newsletter, Bytes in Brief, at www.nelsonwolfe.com. "I get 50 to 100 spams a day--probably 50% is pornographic. There are a lot of get-rich-quick schemes, too."
The volume of spam is steadily increasing, says Mr. Everett-Church, who administers three e-mail discussion lists and is active in the Coalition Against Unsolicited Commercial E-mail at www.cauce.org.
With prices so low, there are few deterrents to spammers: A list of a million e-mail addresses costs about $7, says Mr. Everett-Church, and anyone can get into the e-mail collection business for less than $100: "You download a free software package that collects e-mail addresses" from Web sites, chat rooms and e-mail discussion groups. "There's no guarantee that these are valid e-mail addresses, but when you're sending your offer for a baldness cure to 24 million e-mail addresses, you only need a [minuscule] response rate to make the effort financially worthwhile," he says.
Self-help remedies, such as high-tech filters, abound. In December, New York's Skadden, Arps, Slate, Meagher & Flom L.L.P. installed an e-mail filter called Allegro, available at www.allegro.net, on 3,000 desktops, in part because electronic holiday greetings, such as dancing Santas, are notoriously virus-laden. The filter blocks viruses from the network and can be set to block all e-mail from certain domains or to send all mail containing sexy four-letter words directly into the trash.
But spammers are aware of filters and find ways to "trick" them into letting their e-mail through. "There are more places to send spam from than anyone can filter against," says Mr. Everett-Church, who testified before the Federal Trade Commission on the burden spam imposes on Internet service providers. His testimony is at www.everett.org/testimony.
Federal lawmakers have done little, in large part because of the power of direct marketing associations. But state legislators know that people are fed up.
In early March, Texas introduced H.B. 1773, which imposes civil penalties for the transmission of unsolicited e-mail. The bill is online at www.capitol.state.tx.us/tlo/76R/billtext/HB01773I.HTM.
Tennessee and Maryland are considering action; Washington state is mulling an update to its existing spam bill.
But it is Virginia's bill that is raising the most eyebrows. On Feb. 23, the Virginia General Assembly passed S.B. 881, the Virginia Computer Crimes Act, which classifies "malicious spamming" as a felony and imposes prison time in some cases. The law also allows Internet service providers, such as Dulles, Va.-based America Online (AOL), to sue spammers for damages of $10 a message or $25,000 a day, whichever is greater.
The bill focuses on penalizing e-mails that bear forged designations of origin or false routing information, common techniques used by spammers to foil anti-spam filters.
One would think that Ms. Wolfe and Mr. Everett-Church, both Virginia residents who counsel high-tech clients, would be thrilled. But no.
"There must be serious penalties for spam, and those must be enforced. But this bill goes too far," says Ms. Wolfe. Mr. Everett-Church notes that the bill does not affect e-mail bearing truthful headers.
Virginia's governor says that he will sign the bill before the ides of March.
Kent Willis, executive director of the American Civil Liberties Union in Richmond, Va., says, "No matter how much of a nuisance spamming is, it's still a form of communication, and the First Amendment is implicated." The main problem with the bill is its vagueness, he says. "It doesn't define 'unsolicited.' You send a message to a listserv," an e-mail discussion group, and technically, no one has solicited your message. "Does that mean it's 'unsolicited'?" asks Mr. Willis. "And what's a 'bulk' e-mailing? Twenty or 200 messages?" The interpretation of these terms is left to prosecutors, says Mr. Willis, giving the government much control over which communications are subject to penalty and which are not.
The bill is a boon to AOL, the nation's largest Internet service provider. "The Virginia bill is unconstitutional, a gift to AOL so they would stay in Virginia," says Carl E. Person, a sole practitioner in New York who may file an antitrust case on behalf of direct marketers. Emphasizing that he is not representing pornographers, he says, "Responsible bulk e-mail must be defined....We need to go to court to define what reasonable bulk e-mail practices are."
In the meantime, spam sufferers can find tech tips and links to spam-fighting software at www.zdnet.com/anchor-desk/story/story_3147.html.
* * *
PROF. DAVID E. Sorkin, of John Marshall Law School, tracks cyberlegal developments online.
* * *
This article is reprinted with permission from the March 15, 1999 edition of The National Law Journal. © 1999 NLP IP Company. LawNewsNetwork.com.
|| About This Site || Articles || E-Filing Projects in the U.S. ||
|| Lawyers in the Movies || Links || My Background || Humor || Home ||
E-mail wendytech@gmail.com