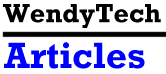 Lawyers Find Niches on the 'Net
Web sites offer a wealth of helpful legal information.
National Law Journal - November 23, 1998
TWO YEARS AGO, sole practitioner Shelley M. Mitchell says that she was "definitely in the minority" among Fort Lauderdale, Fla. attorneys when it came to using the Internet in her law practice. "Now, it's about 50-50."
One reason for more interest, she says, may be that the Florida Supreme Court now maintains a site on the World Wide Web, at www.flcourts.org, on which the court posts its rules and appellate opinions, updated weekly.
But Ms. Mitchell, a family law practitioner, taps the Internet for more than court documents, mirroring an increased practitioner interest nationwide in Internet sites that focus on specific legal specialties or help in litigation support. For example, the Web's various "People Finder" services allow her to search for witnesses, spouses or debtors. Sometimes she enters a name in the dejanews site, which searches e-mail discussions. "It's amazing what you find," she says. When it comes to expert witnesses--she uses many psychologists in her practice--the home page of the American Psychological Association, as well as various expert data bases on the Web, can be invaluable, she says.
Surveys this year by the American Bar Association show that 99 percent of large law firms and 80 percent of small firms provide full Internet access to at least some people in the firm. Lawyers are seeking experts; customized legal news, material on elder, employment, intellectual property law and bankruptcy procedures; court decisions, documents and rules; and virtually any legal material, from simple forms to international treaties. But of course, some sites are more valuable, better organized and better maintained than others, and savvy practitioners seek out the former.
The Exotic and the Ordinary
Ms. Mitchell first ventured onto the Web in "baby steps," she says. About four or five years ago, she signed on to Counsel Connect, an affiliate of this newspaper, and clicked on the "Internet" icon. Now she consults the Internet for everything from the Code of Federal Regulations to the site of the Internal Revenue Service. "I have clients who need to get copies of their tax returns," for example, to divide assets in a divorce, she says. "The form to order a copy of your return is on the IRS site." She also goes to nonlegal sites for her practice, such as the online book store, Amazon.com. "One of my law school professors had written a book on court psychological evaluations," she recalls. "Amazon.com had it."
Continuing Legal Education
Keith Griffin, a sole practitioner in Dallas, finds the Web invaluable for continuing legal education, or CLE. "I just finished a course on ethics last week, getting several hours of CLE credit sitting right here at my desk," he says. The quality of the course, at www.cleonline.com, was "excellent," he adds. "You didn't have to be at your desk at a particular time every day," he says. "But the instructor read his e-mail, and if you had questions, you got answers within 24 to 48 hours." Mr. Griffin focuses his practice on entertainment and family law, but also keeps his eye on the year-2000 computer problem, or Y2K, which may affect many of his clients, as well as his own practice. The plethora of Y2K sites makes it easier to get up-to-date information on the Web, rather than in print, about the pending potential computer disaster. Mr. Griffin says he is impressed with the Y2K resources offered by a fellow sole practitioner, Montpelier, Vt.-based John H. Fitzhugh, at www.fitzhugh.com. About a day after a significant year- 2000 bill was signed by President Clinton, Mr. Fitzhugh had an analysis of the bill on his site.
Here Comes the Government
Mr. Griffin is especially pleased with the progress lower Texas courts are making. Clerks in trial courts in Dallas and Fort Worth are working to make court information on their computers available via the Internet, he says. A pay site will eventuallyallow subscribers to pick up court calendars and see which cases have been filed and who is representing whom, he says. While courts are heeding the call to the Internet, Daniel Coolidge, an environmental and employment law practitioner at 65-attorney firm Sheehan, Phinney, Bass + Green, of Manchester, N.H., says he is frustrated by the pace at which state legal resources appear on the Web. Although all of New Hampshire's state statutes are online, at www.state.nh.us, Mr. Coolidge says he knows statutes "are only good up to the last term of the legislature. Then they are slow to update."
As there are no procedures for posting rules from the 37 state agencies, they do not all appear online, he says. While Mr. Coolidge knows of the difficulties--"I know some agencies are using WordStar; others are engraving on papyrus"--he is fighting to get a law passed to require all agencies to post and update their regulations on the Web.
In contrast, tracking federal legislation is easier, thanks in part to THOMAS, the Library of Congress' Capitol Hill site. But specialized sites are prized for their ease of use and frequent updates. For bankruptcy developments, Carissa Haider, of The Cruse Law Firm P.C., in Hannibal, Mo., turns to The American Bankruptcy Institute, at www.abiworld.org, for its "great updates on the changing bankruptcy legislation. We visit this site daily," she says.
News You Can Use
Alan S. Goldberg, a health care lawyer at Boston's Goulston & Storrs, uses his own site, at www.healthlawyer.com, to link to sources he finds useful. "My effort is primarily to fit between a portal and a search engine," he says. "I don't try to be the first place people go, or the only place they go...I simply provide interesting material that is easy to read and easy to find." Mr. Goldberg's Web site is not hard to find: He is registered under the names www.housinglawyer.com, www.brownfieldslawyer.com and www.healthfraud.com. Recently, he added www.ecommercelawyer.com. Use of the Internet, particularly Internet e-mail, is raising many employment law questions, and employment law Web sites are proliferating. Employment lawyer Joel Bennett, a sole practitioner in Washington, D.C., says the strong site of the Equal Employment Opportunity Commission, at www.eeoc.gov, has made a big difference to his practice.
"They publish every new entry to their compliance manual," he notes. "I found a...document that helped me to defeat some motions in a case involving retaliation for employment discrimination." Even though he subscribes to a $1,000-a-year newsletter, Mr. Bennett says that document had not yet arrived in his mailbox when he read it on the EEOC site.
Just as the elderly are getting plugged in to the Internet, so, too, are their lawyers. Earlier this year, Timothy L. Takacs, of Hendersonville, Tenn., published a book on elder law practice. "I did a significant amount of research for the book online and was able to utilize resources, such as medical journals, that I would never have utilized had I not had Web access," he e-mails. "I know my regular use of the Web makes me a better elder-law attorney; as a result, I can better serve my clients. To me, that's the bottom line."
Perhaps inevitably, the 'Net has even instigated litigation, while serving as a source of information about new cases. Ms. Mitchell, the Fort Lauderdale family lawyer, says that in divorces, one spouse may accuse another of "committing adultery" online, by spending a great deal of time with a cyber-friend. "I don't have the answers to that yet," she says. To find them, she'll turn to the Web.
* * *
This article is reprinted with permission from the November 23, 1998 edition of The National Law Journal. © 1998 NLP IP Company. LawNewsNetwork.com.
|| About This Site || Articles || E-Filing Projects in the U.S. ||
|| Lawyers in the Movies || Links || My Background || Humor || Home ||
E-mail wendytech@gmail.com