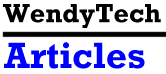 Lawyers and Technology:
Tech Goes Litigation Lite
National Law Journal - August 30, 1999
Lately, the internet has dominated the intellectual property practice of John B. Farmer, a litigation partner at Richmond, Va.'s Mezzullo & McCandlish. Recently he handled a copyright infringement case concerning how clip art is displayed on different Web sites and another concerning the alleged misappropriation of listings in an online business directory.
But despite his cyber-heavy workload, Mr. Farmer's tools of choice in the courtroom are low-tech. "I was ready to go on the Internet at trial," particularly to show the judge the Web site clip art displays, he says, "but I ended up not doing so." He used paper printouts of Web sites instead.
Indeed, if opposing counsel had sought to introduce a dynamic Web site, Mr. Farmer was prepared to object on evidentiary grounds. "How do you authenticate a Web site?" he might have asked. Although high-tech litigation tools abound, and PowerPoint slide displays are now as much a part of a litigator's toolbox as accordion file folders, low tech still permeates the courthouse. Even as lawyers scramble for solutions to the paper morass, they frequently choose paper over plastic or electronic formats. Call it "litigation lite."
"You have to match the tools to the case," says Jeffrey R. Parsons, a litigation partner at Houston's Beirne, Maynard & Parsons. "You can go in with too much [technology] and turn off the jury. You still have to win their hearts and minds."
To handle the damages phase of a recent high-tech trial, Mr. Parsons says, he didn't even use a DOAR projector or an Elmo Visual Presenter. These modern overhead projectors allow scanned exhibits to be displayed in a variety of formats. Instead, Mr. Parsons reverted to transparencies--the kind used in elementary schools--to avoid giving the impression that his client was wealthy.
"We had a few color transparencies made to keep the jury's interest," he recalls, but that was all. The older tool was clumsy, says Mr. Parsons, but the jury awarded only a tenth of what the plaintiff was seeking. "Litigation, by its nature, is face to face, before a judge and before a jury," says Robert K. Hull, in-house counsel and head of litigation at Chicago's Roundtable Group. Although his company specializes in using videotapes of expert testimony, frequently delivered by e-mail to lawyers' desktops, Mr. Hull notes that after a short time, "the technology drops out." Preliminary screenings of candidates for use as experts at trial may be conducted by video, he says, and videoconferencing saves time and money, but most of his law firm clients and their chosen experts conduct their business "face to face."
And video is no substitute for live testimony at depositions and at trial, says Mr. Hull. "Only if an expert is out of the country should they be brought in via a live video feed," he says. "It's a last resort."
An English court recently faced such a circumstance, when Judge Valerie Pearlman, of London's Southwark Crown Court, completed a fraud trial from her hospital bed via a video link. Many articles reported the judge's supervision of the courtroom via video as Britain's first "Internet trial," even though the Internet was not actually involved. The first trial to be broadcast over the Internet in the United States is set to open in mid-August in "Courtroom 23," a Florida state courtroom.
Using litigation technology, Internet-based or not, simply to seem modern can be a bad idea. Thus, while the production of electronic mail is today a routine part of litigation, most e-mail productions are done on good ol' paper. Mr. Farmer says that he produces all e-mail on paper, rather than in an electronic format or on CD-ROM, because "it's easier to control what you produce, and paper reduces any possibility of things being altered." If opposing counsel produces documents on CD-ROM, there is no easy way to page through the papers. Most lawyers end up printing out the CD-ROM's contents.
Mr. Parsons confesses that he still keeps his time sheets on paper. If he needs to search for a matter, he says he can quickly locate what he's looking for, back to the 1970s.
Not surprisingly, the two litigation research giants, Westlaw and Lexis-Nexis, are attempting to create simpler formats for their online services. On Aug. 23, Lexis was scheduled to debut lexis.com, a site that combines citations, statutes, cases and legal analyses online. Not to be outdone, the "new Westlaw," at www.westlaw.com, makes a startling claim; West's online entity has come up with an efficient and strangely familiar format for its online materials. "It's book-like," promises a company spokeswoman.
* * *
This article is reprinted with permission from the August 30, 1999 edition of The National Law Journal. © 1999 NLP IP Company.
|| About This Site || Articles || E-Filing Projects in the U.S. ||
|| Lawyers in the Movies || Links || My Background || Humor || Home ||
E-mail wendytech@gmail.com