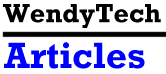 The Martindale Mutiny:
Sidley Throws the Directory Overboard
by Wendy R. Leibowitz
Chicago's Sidley & Austin, one of the nation's ten largest firms, recently became the first major law firm to decide not to list its 900 laywers in Martindale-Hubbell's Law Directory, the country's 130-year old directory of lawyers. Another large Chicago firm, Schiff Hardin & Waite, is scaling back, but not eliminating, its listing. These actions are shots across the bow of a major traditional legal publisher--Martindale is a division of Reed Elsevier Inc.--that is struggling to confront electronic publishing: demands for customized listings, self-published Web sites, and a proliferation of inexpensive, Internet-only directories targeted at niche areas.
Until now, if you were a lawyer, particularly if you practiced at a large firm, you listed in Martindale-Hubbell, which claims it lists about 420,000 lawyers. "But we came to the conclusion that in today's day and age, a better source of information about this law firm was our Web site," said Charles W. Douglas, chairman of Sidley's management committee. "In addition to being able to offer more in-depth information about lawyers"--Martindale lists a lawyer's name, schools attended, and selected publications and professional memberships in phonebook-like fashion--"the savings are considerable," said Mr. Douglas. "Martindale charges a fairly high price and never offered to lower it, as far as I know. Nor did Martindale ever offer to change their mechanical format," he added.
Firms are prohibited by Martindale's contract from disclosing how much they pay to be included in the directory, but a bare-bones listing of Sidley's lawyers in Martindale-Hubbell would run into six figures, say those at similarly-sized firms.
Criticisms of Martindale-Hubbell's mysterious pricing practices and inflexible name-rank-serial number format were legion even before law firms took to the Web. But Martindale, like many established powerhouses in the legal world, had little incentive to change. And the dry, standard format is necessary for consistent database entry, which does make searching for lawyers on their Web site, www.martindale.com, and on their CD-ROMs very quick, if all you need is someone's phone number or address. When they added e-mail addresses, people were all a-twitter. A change!
Carol D. Cooper, publisher of Martindale-Hubbell, responds that research shows that users of the directory appreciate the consistent format--it makes it easier to compare lawyers across firms--and that law firm Web sites can be difficult to navigate. But she concedes that Sidley's defection is not taken lightly. "We're always concerned when we lose a customer," she said, adding, "Sidley is the first firm of that magnitude in the U.S. to make the decision" to drop out of the directory completely. "We've had other [smaller] firms make the break and return to us." She added that Martindale's "whole presentation and format will change by this time next year. It won't be like a Web site, where it's completely customizable, but will be more flexible than it currently is." In mid-May, they are planning to launch a Careers section, at http://careers.martindale.com, that will be (yet another) job board for legal professionals.
In case Martindale is still looking for ideas, Mr. Douglas says his listing on his firm's Web site, www.sidley.com, will include cases he's tried, major matters he's been involved in, and a selection of his articles, as well as other lawyers in his practice area, to reflect the depth of the firm's legal ability in that field. And, oh yes--you can find out the Martindale info: He graduated from Northwestern University and Harvard Law School.
What's a Directory for?
The choices that firms have today in a Web-driven world highlight the need to focus on the goals of listing in a directory, printed or electronic. Is a listing a source of new business? Does it just polish the old image, solidifying credentials for existing clients? Can it realistically be said that merely appearing in a directory or having a Web site is an illustration of anything other than the fact that a lawyer exists?
Martindale-Hubbell commissioned a study, conducted by reputable legal consulting giant Altman Weil, on the extent to which its directory is used. The survey showed that Martindale is the most heavily-used legal directory online, with 2.75 million searches a month. "That's not page views," emphasized Martindale's Ms. Cooper. "Page views are about 15 times that." She notes that the domains from which people are accessing Martindale are largely corporate, such as att.com. A sister site, at www.lawyers.com, offers free listings and caters to small firms and solos who generally have steered clear of Martindale's high prices.
But why are people looking at either directory? To get a phone number or to check the proper spelling of someone's name? John P. Simon, co-chairman of the practice development committee at Sidley & Austin, said, "In my personal experience, no client has ever mentioned Martindale." Sidley's Mr. Douglas said that the firm did its own investigation over the course of a year and found that virtually none of its clients mentioned the Martindale listings as criteria for selecting, evaluating, or retaining the firm. Ms. Cooper disagreed, particularly for international companies. "You are unlikely to be retained if you are not listed in Martindale-Hubbell," she insisted.
The problem, as with much legal data, is that the answers might not reflect reality. "Few corporate counsel would say, 'I picked you out of Martindale-Hubbell,'" said Martindale's Ms. Cooper.
Historically, Martindale has been a business-to-business directory, said Ms. Cooper, used by law firms and businesses when they evaluate and research counsel. Now that there is some indication that corporate counsel are surfing the Web and evaluating a firm from a Web site, the stigma attached to using directories (and Web sites) for information may ease. Ms. Cooper says another survey will be commissioned soon.
Martindale also offers a rating system, a complicated peer-review ranking that rates professionals on professional ability and ethical conduct. The grades have negligible value to younger lawyers since it takes time to become recognized by one's peers and obtain a rating. Additionally, it is doubtful that one's peers would bother to give a critical rating, but this is dismissed by Martindale. "Those that are rated highly prize the marketing distinction," said Ms. Cooper. AV means a lawyer is rated "very high" to "preeminent," BV is "high to very high professional ability," and CV is "excellent." "Lawyers understand the ratings," insisted Ms. Cooper.
While bar associations and specific industries struggle to compile more targeted directories that might be of more use to clients--e.g., Licensed Real Estate Lawyers in Boulder, Colorado--Martindale's major competitor online is the West Legal Directory, at www.lawoffice.com. Ms. Cooper said the directories are quite different in "comprehensiveness, presentation, accuracy, and depth of information." Additionally, she said, "West displays the results in order of who's paid the most, which we do not do." On martindale.com, lawyers are listed in alphabetical order within a city, she says.
West Group's John Shaughnessy, director of corporate communications, did not respond to repeated queries about how lawyers are listed in the LawOffice directory. He also declined to comment on Sidley's decision to withdraw from Martindale-Hubbell, e-mailing: "West Group does not comment on any issue regarding our competitors, or their relationships with their customers." West's Product Information group specializes in sending via snail mail numerous press releases, in separate envelopes, on subjects a journalist is not interested in. A query about Lawoffice.com--any changes planned, what does the future hold--is met either with silence or with canned pap, e.g., "Lawoffice.com features a searchable directory of more than one million lawyers and legal professionals...making it easy to find and hire the best attorney for any legal matter...More than a directory, Lawoffice.com is a powerful integrated marketing solution that includes profiles, FirmSites [sic], law firm-authored content and unique sponsorship opportunities that connect attorneys with clients and potential clients." One wonders at times why West has a product information group instead of just a computerized file that spits out corporate mumbo-jumbo since the company does not appear to supply meaningful information about products to those who inquire.
And so, one must conduct a highly unscientific test about the inclusiveness and utility of these directories. To evaluate online directories, I use the "David R. Johnson" test, the "Robert Ambrogi" test, and the "domain name dispute" test.
David R. Johnson is a luminary in cyberspace law, a partner in Washington, D.C.'s Wilmer, Cutler & Pickering who heads the firm's "e-group" and who, in addition to writing profusely and beautifully on all aspects of electronic commerce, co-founded the Cyberspace Law Institute. I use Mr. Johnson's name to test legal directories because it is a common name (there are three David R. Johnsons practicing law in the Washington, D.C. area, and a directory should clearly distinguish among them) and because Wilmer's Mr. Johnson would not pay to list in a directory. So if his name does not appear, only paid listings probably appear.
Sure enough--in West's LawOffice.com, which holds "more than one million lawyers" (there are only about one million lawyers in the entire United States), Wilmer's David R. Johnson does not appear. Interestingly, the gentleman who does appear in the search results--David R. Johnson of Gibson, Dunn & Crutcher, who heads that office's government and commercial contracts practice group-- lists "computer law"among the West Practice Group areas. Yet the subject area, "computer law," is not one of the listed practice areas for which one can specifically search on West's Lawoffice.com.
By contrast, Martindale-Hubbell's Lawyer Locator passed the David R. Johnson test with flying colors, listing all three Washington lawyers--one at Vinson & Elkins L.L.P., one at Wilmer, Cutler & Pickering, and one at Gibson, Dunn & Crutcher. The listings, when they appeared, clearly distinguished the attorneys by firm and address so a searcher would not think that, as with many Internet search engines, the same result was somehow repeated three times.
Next, the Ambrogi test. Robert Ambrogi is a prolific writer on Internet legal issues who works in alternative dispute resolution in Massachussetts. His name is rare, and years ago, he tested an early version of Martindale-Hubbell online by searching for his own name and telling people about it on Counsel Connect, a now-defunct legal discussion group. Hence the Ambrogi test. Both Martindale and West's LawOffice passed the Abrogi test, listing him and his contact information. Again, West's practice area listings stated that he specialized in alternative dispute resolution, but this was not a category for which one could search from the home page.
If one was searching for a lawyer by practice area, rather than by name, Lawoffice.com has no listing for "e- commerce," "computer law," "cyberlaw," or "Internet law." It does, however, still list "Y2K" as a practice area, for those feeling nostalgic. Martindale's search engine also does not list "compter law," "e-commerce," "Internet law," or "cyberlaw" among its areas, but unlike Lawoffice.com and its wonderful predecessor, West Legal Directory, Martindale does allow you to search using other terms. So the final test--entering "domain name dispute" is possible only on Martindale. However, entering "domain name dispute" and "New Jersey" turned up no listings. Similarly, "software piracy" turned up no listings. Biotechnology turned up hundreds of lawyers, all listed alphabetically by state.
Interestingly, Lawyers.com, Martindale's site aimed at consumers seeking counsel or legal guidance, did include more cyber-savvy terms, including "Internet law," "copyrights," and "trademarks." But a search for "domain name disputes" in New Jersey again turned up nothing.
The lesson? There's a lot of room for practice-specific legal directories, particularly for lawyers aiming to attract high-tech clients. Or, as Sidley decided, you could just invest in your Web site.
|| About This Site || Articles || E-Filing Projects in the U.S. ||
|| Lawyers in the Movies || Links || My Background || Humor || Home ||
E-mail wendytech@gmail.com