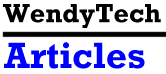 October Legislative Update
by Wendy R. Leibowitz
Start your engines: Congress is back in session; state legislatures, courts, and government agencies are confronting everything from Web auction fraud, privacy rights, copyright questions and Internet sales taxes. Here's a look at what's up and coming this season:
Privacy: In this election year, privacy and "identity theft" are among the hottest issues facing candidates, who are pledging guarantees to consumers (i.e., voters) that their purchasing and Web-browsing habits, their Social Security and credit card numbers, and the contents of their e-mails will be safe from third parties.
In the private sector, privacy issues are even hotter, as Internet companies such as retail giant Amazon.com and advertiser DoubleClick face novel issues regarding the value of customer information in a new and volatile marketplace. According to Thomas C. Bell, a partner in the electronic commerce sector of Seattle's Perkins Coie, a ten million dollar acquisition fell apart when the Internet company being acquired refused to turn over customer lists as part of the deal. Perhaps in response, Amazon e-mailed its customers that, in the unlikely event that it ever was acquired or merged with another company, it would, indeed, turn over its customer information as a company asset to any acquiring company.
The consumer furor and concern continue, days after the e- mail was sent. Eventually, Amazon assured its customers in the United Kingdom that they could opt out of having their personal data resold by sending a request to never@amazon.co.uk. But in the United States, never say never--there were no such reassurances forthcoming.
At the heart of consumer concern, perhaps, is the lack of control they feel they have over personally identifiable information. Social Security numbers, issued in 1936 to track workers' earnings and eligibility for government benefits, were never intended to be used for anything resembling personal identifiers. Yet they are so used, on health insurance cards, court files, credit bureaus, some states' drivers licenses, and on military tags.
The value of these nine numbers is considerable, and Congress is falling all over the issue. Senator Judd Gregg (R-N.H.) added language to block the sale of Social Security numbers to the Senate version of the Commerce- Justice-State approprations bill (H.R. 4690). It has a strong chance of passage, according to a report in the Congressional Quarterly, because it is attached to a "must- pass" bill, and it contains significant exceptions favorable to businesses. It was scheduled for a debate on the Senate floor in mid-September. Another, more bipartisan Social Security bill, H.R. 4857, would bar ¤any display of Social Security numbers on public records, including on court records. The bill, which was being marked-up in September before the House Ways and Means Committee, would bar banks and credit card companies from refusing to serve people who decline to provide their Social Security numbers. The companion Senate bill, sponsored by Sen. Jim Bunning (R-Ky.) is S. 2876.
The House Judiciary Committee is holding hearings on three distinct bills surrounding the privacy of electronic communications. The Electronic Communications Privacy Act (H.R. 5018), seeks to modify laws relating to the interception of electronic communications, and would apply primarily to law enforcement officials tracking cybercrime over the Internet. The Digital Privacy Act (H.R. 4987) focuses on cell phone usage. It also might restrict law enforcement's ability to monitor civilian communications, especially with the revelations surrounding the Federal Bureau of Investigation's "Carnivore" software tool, which has the ability to search and access e-mail messages. These two bills, if passed in their current form, would hold that the Constitution's Fourth Amendment bar against unreasonable searches would apply to electronic communications. The Justice Department is arguing against both bills. Finally, the "Notice of Electronic Monitoring Act" (H.R. 4908) is arguably the least controversial bill. The most modest in scope, NEMA would impose requirements on employers to notify employees if the workplace monitors electronic communications and computer usage.
All three bills were scheduled to be marked up in mid-September.
A few days before these mark-ups, a General Accounting Office report was issued, and found that almost all of 65 federal government Web sites surveyed failed to meet the Federal Trade Commission's "fair information practices" concerning the use of personal information garnered from Web visitors. Personal information on federal Web sites is governed by the Privacy Act of 1974, while commercial Web sites are encouraged to invent, and comply with, voluntary standards. Under the Privacy Act, the federal government can't share personal data without the explicit consent of the individual. Peter Swire, a former law professor at Ohio State University who is currently serving as the administration's chief privacy counselor, disagreed with the September GAO findings, and claimed that the administration is committed to uphold the privacy of visitors to federal Web sites.
Immigration: The other major issue in Congress of concern to lawyers in the high-tech industry, is immigration, specifically the issuing of "H1-B" visas. The high-tech industry has long lobbied for more of such visas to allow less restricted hiring of non-Americans to fill engineering jobs. Opponents of lessening restrictions on high-tech hiring counter that senior American engineers have been displaced by foreign workers with H1-B visas. On September 7, the Software & Information Industry Association (SIIA) urged the immediate need to address the H1-B Visa shortage for high-tech workers by delivering letters to all 535 Members of Congress. The letters urge immediate passage of H.R. 3983, the "Helping to Improve Technology Education and Achievement Act," introduced by U.S. Reps. David Dreier (R-CA) and Zoe Lofgren (D-CA), and S. 2045, the "American Competitiveness in the 21st Century Act," introduced by U.S. Senators Orrin Hatch (R-UT) and Spencer Abraham (R-MI).
State Legislatures: 'Tis the season to contemplate Internet taxation. Even though Internet purchases, which totaled about $5 billion this year, according to the Commerce Department, are still a fraction of retail goods sold in the United States, (under five percent, according to most e-commerce surveys), many states that depend on sales taxes feel that they are losing much-needed revenue, and stand to lose much more. Sales taxes are generally collected by state and local governments from businesses which have a physical presence--such as a store or warehouse-- in their jurisdictions. Pure Internet sales ("Look, Ma, no physical presence!") have thus far been exempt from sales tax. The hardest-hit states are the most heavily-populated and wired: California, New York and Texas, each of which may lose about $1 billion in cybersales by 2003, according to The Industry Standard.
In early September, California passed a bill authorizing the collection of sales tax on goods sold online to California residents. It was promptly vetoed by Democratic Governor Gray Davis. Virginia's Republican governor, James Gilmore, has proclaimed his state "Net tax free." Other state legislatures may grapple with the issue as Internet commerce increases. States that are already losing hundreds of millions of dollars in Internet sales are Illinois, Florida, Pennsylvania, Ohio, New Jersey and Michigan. Four states, however, are unaffected by cybersales: Delaware, Montana, New Ham opshire and Oregon. They do not collect sales taxes.
Computer Lemon Law: The Pennsylvania legislature introduced what is believed to be the first computer "lemon" law, which would allow consumers to sue for warranty abuses and poor repairs.
State Liquor Laws: In early September, a New York federal district court decision struck down a state liquor law barring Internet wine sales to state residents. The case, Swedenburg v. Kelly, followed a trend of decisions, all going against states which seek to protect in-state liquor distributors from outside wineries which sell over the Internet.
Internet liquor stores, which were among the first successsful retailers on the Web, are raising an increasing number of legal issues. The next year may see electronic identifiers, such as digital signatures, required or encouraged to ensure that wine sales are made, and liquor is shipped, only to adults of legal drinking age.
Government Agency Actions
Digital Recording Devices (HDTV): The Federal Communications Commission is expected to rule in mid-September over whether manufacturers of high-definition television (HDTV) sets, VCRs and cable set-top boxes must include devices to prevent recording the programs. The Motion Picture Association of America is lobbying hard for such requirements. For more information on this issue, which is unrelated to other music copyright issues (see "In the Courts," below) check out The Home Recording Rights Coalition, at www.hrrc.org, and the Motion Picture Association of America, at www.mpaa.org/home.htm.
Internet Auctions: The Federal Trade Commission has cracked down this year on fraud in Internet auctions. The FTC lists the cases it has handled, by state, at www.ftc.gov/bcp/reports/int-auction.htm.
Distance Education: The Department of Education will hold hearings before the end of the year to discuss how financial aid regulations can be applied to distance-learning courses. Under current regulations, a "12-hour rule," which requires students to be enrolled in 12 hours of classes every week to be eligible for financial aid, is the law of the land. It is difficult to follow or enforce this rule when online courses are at issue, as they do not use measure hours of classroom time. Last April, the University of Phoenix, which offers only online courses, agreed to pay the Education Department $6 million to settle charges that the university had provided federal financial aid to students who violated the 12-hour rule.
In the Courts
Fraud: A class action suit was filed in late August, alleging that the Bloomberg news service and an Internet press release service called Internet Wire, Inc., defrauded shareholders by circulating information that turned out to be false about the "Emulex" company. The stock price plunged. The case is Ronald Hart v. Internet Wire, Inc. and Bloomberg, L.P., and the complaint is posted at: www.techlawjournal.com/courts/emulex/20000831.asp.
Copyright: By the end of November, the Copyright Office is expected to issue two decisions on how to apply music licensing rules in cyberspace. The rulings, which may require royalties for music distributed over the Internet, will mark the first time the office has weighed in on the issue.
Copyright in the Courts: Unless you've been living underwater with earplugs in your ears these past few months, you're aware of the litigation facing those who copy and distribute music over the Internet. In late July, Napster, a Redwood City, California-based service that allows its 20 million users to copy music electronically from others' files, was found to violate federal copyright law. In a harshly-worded decision, Judge Marilyn Patel, in San Francisco federal district court, ruled that "virtually all Napster users engage in the unauthorized downloading or uploading of copyrighted music; as much as eighty-seven percent of the files available on Napster may be copyrighted, and more than seventy percent may be owned or administered by plaintiffs." The full text of her ruling is online at http://news.cnet.com/News/Pages/Special/Napster/ napster_patel.html. The defendants argue that there are substantial non-infringing uses of the technology. The case is on appeal to the Ninth Circuit.
More recently, Judge Jed Rakoff, a federal district judge in Manhattan, ruled that MP3.com, a device which allows one to listen to digitally-stored music, willfully infringed on the copyrights of the Universal Music Group when it assembled a database of compact discs and allowed its customers to download music from the Internet. MP3.com faces a minimum of $118 million, or a maximum of $450 million in damages, depending on the outcome of the damages phase of the trial, which is scheduled for November. (The latter figure assumes a fine of $45,000 per CD. The company's attorney, Michael Rhodes, had hoped for damages of about $500 per CD). Unlike the Napster ruling, many Internet companies, including America Online, Yahoo and Intel, are filing amicus briefs in support of MP3.com. These companies and some other industry groups argue that the ruling is too broad, denying consumers the right to copy some music in what the Copyright Act has always allowed under its "fair use" provisions.
Domain Names: The years-long, drawn-out process to implement new, much-needed top-level domains, beyond ".com," ".gov," ".net," ".edu" and ".mil," may be drawing to a close this autumn. The Internet Coalition on Assigned Names and Numbers is opening up to applications for new registrars. Until October 2, anyone who pays the $50,000 non-refundable fee can win the rights to register the new top-level domain suffixes.
Washington
Copyright holders are predicting a grim battle in Congress next year as a result of the ongoing Napster lawsuit.
"When the outcome of the Napster case comes out, the losing side is going to be all over Capitol Hill next session and there will be your legislative battle," said Robert Kruger, vice-president of enforcement at the Business Software Alliance.
Kruger's remarks came Monday, on the first day of a two- day international intellectual property conference organized by the U.S. Patent and Trademark Office. The Napster file-trading service has been sued in federal court in San Francisco for alleged copyright infringement.
Last Friday, the Clinton administration sided with the entertainment industry against Napster by submitting an amicus brief to the 9th U.S. Circuit Court of Appeals.
Amendments to U.S. copyright law -- helping or hurting Napster -- normally proceed through the House and Senate Judiciary committees. Congress is expected to adjourn in early October and meet again after the election in January 2001.
In July, Senate Judiciary Committee Chairman Orrin Hatch said he hoped both sides would benefit from "creative cooperation."
"We must protect the rights of the creator," Hatch said. "But we cannot, in the name of copyright, unduly burden consumers and the promising technology the Internet presents to all of us."
David Corwin, senior counsel for the Motion Picture Association of America, said Monday that the controversial Digital Millennium Copyright Act, which Congress approved in October 1998, is "near and dear to our heart."
He also said that pthe movie industry is "actively engaged in things aimed at propagating laws that will help us out," but declined to elaborate. Corwin said that Hollywood's real battle was not in federal court or in Congress -- but in the court of public opinion.
The MPAA is in the unfortunate position, he said, of "trying to convince the public that piracy is wrong here."
"We're excited right now, though, because we just had three big court cases that we think are going to help us do just that," Corwin said. "When people see the judicial system rule against something, it's easier for them to comprehend that, in this case, it's a crime to steal someone's intellectual property."
Besides the Napster litigation, big copyright holders have been busy suing their adversaries in court.
A federal judge in New York last week ruled that MP3.com willfully violated copyright law.
Another district judge in New York said last month that a DVD-descrambling program that could facilitate copying was illegal to distribute under the DMCA.
The conference continues Tuesday with a panel devoted to "Intellectual Property Rights and the Internet: Digital Distribution and the Technological Threat to Intellectual Property."
In what may be the first ruling on whether a company may use its Web site to compete with its franchisees, an arbitration panel stopped Drug Emporium from selling to its franchisees' customers via the Internet.
The arbitrators asked whether a virtual drug store is a drug store for purposes of a franchise agreement. The answer, apparently, is yes. See www.law.com/cgi-bin/nwlink.cgi?ACG=ZZZB30QM0DC.
|| About This Site || Articles || E-Filing Projects in the U.S. ||
|| Lawyers in the Movies || Links || My Background || Humor || Home ||
E-mail wendytech@gmail.com