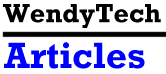 Intranet Questions Arise: If You Build It,
What Do You Put On It?
National Law Journal - July 20, 1998
Intranet Questions Arise: If You Build It, What Do You Put On It?
By Wendy R. Leibowitz
The National Law Journal (p. B20)
Monday, July 20, 1998
IF YOU EVER WISHED THAT someone would organize the Internet into a private law library, your wish can come true by building an intranet, or a private Web.
Timothy Kapshandy, a partner at Chicago's Sidley & Austin who handles toxic-tort litigation, regularly begins his research on the firm's intranet. The intranet, called the InfoWeb, holds not only selected and annotated Internet links, but also CD-ROM resources and scientific articles, accessible to all Sidley lawyers at the firm's five offices.
Mr. Kapshandy says he appreciates the consolidation of resources. "I can jump to and from different media, and don't even realize when I'm jumping on and off the Internet," he says. As Sidley's InfoWeb is maintained by the firm's library staff, he trusts the resources: "The links are specific [to my practice area] and reliable," he says.
As the technology develops, and as intranets become easier to build, questions arise: What belongs on an intranet? And who should maintain it?
Different approaches are emerging:
1. An intranet should reduce paper and e-mail, and hold everything but the kitchen sink. Many firms are swimming in phone lists and memos that circulate on paper. E-mail boxes are filled with messages from people selling sports tickets, cars and kittens. To reduce the clutter, a section of many intranets is devoted to these housekeeping matters.
Gabrielle Fishman, the Webmaster in the San Francisco office of Brobeck Phleger & Harrison L.L.P., launched the firm's intranet, called BrobeckNet, a year ago. It holds much administrative information, such as the employee handbook, and a list of the firm's committees.
The ease of updating electronic data is a key advantage over paper-based resources, says Ms. Fishman, especially in a firm of 1,400 people. "We link directly to the contact database, and as soon as the database is updated, the intranet is updated. The information is always fresh." Attorneys asked that client-matter numbers be placed on the intranet as well, and they were.
Photos of attorneys are also on BrobeckNet. Attorneys can post classified ads by filling out a form online.
The advantages of this philosophy are clear. There is one-stop shopping for information, and e-mail and paper clutter are reduced. The disadvantage is that if too much information is placed on the private pages, the intranet can become as crowded and as slow as the Internet.
2. An intranet is a research tool. Another approach is to treat the intranet as an extension of the library, which is exemplified by the Sidley & Austin InfoWeb. Sabrina I. Pacifici, director of library and research services at the firm's Washington, D.C., office, developed the InfoWeb in February 1997 with two library assistants, and is clear about its purpose.
"It is a research intranet," she says. It holds nothing, she says, but an extensive library, organized by practice area and divided into topics and subtopics.
The intranet contains the firm's newsletters, court cases, government documents, selected articles-everything you might find if a private law library could be stuffed into a desktop.
Reference requests--say, an attorney in Los Angeles is looking for an arbiter in New York--can be processed by filling out a form on the intranet, says Ms. Pacifici. Graphics are kept to an absolute minimum to allow pages to download quickly. Ms. Pacifici's article on building an intranet is at the Law Library Resource Xchange, at (www.llrx.com/features/intranet.htm).
3. An intranet is a step towards collaborating with clients. A third approach is taken by John Hokkanen, the law practice technologist at Atlanta's Alston & Bird L.L.P., who maintains a Web site about intranets at (www.lptc.com), and who has written at the firm's Web site, (www.alston.com/firminfo/technology.htm).
"The real power that the lawyers will see [from intranets] is not in the administrative information, but in the deployment of a Web-based work product retrieval system," he says. It's not external resources that attorneys need, as much as attorney-generated work--knowledge of their peers.
Lawyers also need to learn Web technology, says Mr. Hokkanen, which will be around for the foreseeable future.
The true purpose of the intranet, he says, is to collaborate with clients over the Web, sharing documents and files on an intranet to which clients have access, or on an extranet. Researching and information is fine--but lawyers want a connection to clients, and that's what the Web will eventually bring.
As attorneys settle what goes on an intranet, the struggle for control over content begins. Not surprisingly, various firms manage this situation differently:
1. Let the library staff handle it. If it's research-oriented, it makes sense to have the expert researchers--the law librarians--take control.
2. Let the techies handle it. It's important that the intranet fit within the firm's overall technology plan. Channel everything through the tech staff.
3. Let every practice area have its own section and set them free. Each of Brobeck's nine offices maintains its own Web page on the intranet. "We help them put up their own information," says Ms. Fishman. "The information technology staff provides structure, tools and training, but BrobeckNet content is generated by the departments themselves....People have fabulous ideas."
For more ideas, check out www.intranetjournal.com.
* * *
This article is reprinted with permission from the July 20, 1998 edition of The National Law Journal. © 1998 NLP IP Company. LawNewsNetwork.com.
|| About This Site || Articles || E-Filing Projects in the U.S. ||
|| Lawyers in the Movies || Links || My Background || Humor || Home ||
E-mail wendytech@gmail.com