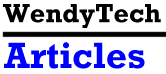 Paperless Practice? Ha!
National Law Journal - June 7, 1999
Forget about paperless trials. Most cases settle before ever reaching trial. When technology can and should make a difference is during discovery, when both sides struggle with boxes and files of paper. Management of the early stages of litigation is largely a matter of establishing proper paper procedures. How close are we to paperless discovery?
In a legal technologist's fantasy, which is not coming soon to a theater near you, documents would still arrive at the firm, either in hard copy or via e-mail. The text would be scanned into a computer system once. The images of the documents would be captured so as not to lose the look of the original document or any handwritten notations.
The paper originals would be recycled or used for purposes that computers cannot rival, such as wrapping fish. The searching and storage strengths of the electronic media, with their accompanying efficiencies and cost savings, would finally be exploited.
Don't hold your breath.
"Paperless discovery is possible, but possibly not desirable," says Adam S. Bendell, technology counsel in the Los Angeles office of Gibson, Dunn & Crutcher L.L.P. "Paper is simply the best display medium that exists. It doesn't require electricity to be viewed. It's quite portable and capable of incredible resolution." Even if every piece of paper is scanned into a fail-safe system that allows for individual annotation on brightly colored digital sticky notes, Mr. Bendell says, lawyers will still print out the paper to do what they like to do best: scribble notes in the margins. Even when the other side produces documents during discovery in electronic formats, such as on CD-ROM, "the knee-jerk reaction is to print out all the documents," Mr. Bendell says. "Because there's no easy, methodical way to review all documents on a CD-ROM."
The Xerox Corp. really "gets it," says Mr. Bendell. "Of course, they have a vested interest in paper," he adds, because the self-styled "Document Company" still regards photocopying and faxing as major revenue sources. Still, the company's recently announced alliance with a major litigation-support company, Special Counsel, at www.specialcounsel.com, manifests a new focus on the legal profession's scanning and storage--and printing--needs, especially during and after paper-intensive litigation.
Despite a strong commitment to technology and a drop in scanning and imaging costs, initial document review is easiest to conduct by thumbing through paper. Thus, when Boston's Gadsby & Hannah L.L.P. was retained by the Czech Republic in a fraud case against Unisys Corp., partner John R. Hallal landed in London in 1996 with four other attorneys to review some 700,000 produced documents and eventually create an indexed, coded database that could be searched and organized electronically. "There is no replacement for people going through documents and keying in critical data," Mr. Hallal says. The firm used products it knew well, such as Summation, at www.summation.com, for document and database management; TrialDirector, at www.indatacorp.com, for document imaging; DB/Textworks, at www.inmagic.com, for the document index; and LiveNote, at www.livenote.com, for real-time, searchable transcripts during depositions, which took place in numerous cities and three countries and in two languages (templates in the database were created to allow queries in Czech as well as English).
The technology, says Mr. Hallal, was invaluable to managing the case, which settled in March on the day the trial was set to begin. "The essential component is the coding of documents in a database so they can be accurately searched," says Mr. Hallal. Intelligent coding and indexing, which provides information such as the type of document--letter, memo, e-mail--and fields such as "from," "to" and "keywords" must be done by a human being if search results are to be meaningful.
The importance of setting up fields of information that are useful to litigators was brought home to Gibson's Mr. Bendell when an adversary "produced" all documents during a litigation on a dial-in database. "They said, 'Dial up the documents--they're all here.' That was really a paperless document production." It was also a nightmare, Mr. Bendell adds.
The database had been set up and was controlled by the opposing party, and thus Mr. Bendell found himself in the unusual position of calling up the firm's adversary for technical support. "Let's just say you're a low priority for their support people," he says. "Why were certain fields coded and others not? Why were certain numbers missing from the Bates-stamped documents?" Mr. Bendell says that during one discussion with a third-party vendor about the database, opposing counsel interjected, "Don't answer that."
"I would never do it again, unless both sides come together in advance" to decide on database protocols, says Mr. Bendell. Until then, paper rules.
* * *
Texas Lawyer, an affiliate of this newspaper, has published a supplement on The High-Tech Litigator.
* * *
This article is reprinted with permission from the June 7, 1999 edition of The National Law Journal. © 1999 NLP IP Company. LawNewsNetwork.com.
|| About This Site || Articles || E-Filing Projects in the U.S. ||
|| Lawyers in the Movies || Links || My Background || Humor || Home ||
E-mail wendytech@gmail.com