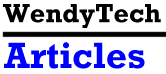 Patents and E-Business
National Law Journal - June 14, 1999
Christopher Hayes, the president of RIS Legal Services Inc., in Washington, D.C., is pondering an issue that until recently he might not have been able to consider. Is his Web site, at Court Express, eligible for a patent?
The site claims to offer "a revolutionary way to manage your court information needs" by searching litigation dockets and filings in U.S. district and bankruptcy courts. Results are delivered by e-mail to subscribers, who pay $200 per firm, plus $5 a search. Courtexpress, says Mr. Hayes, is the only site that tracks pending federal cases with a common, Web-based interface and e-mail service. New? Non-obvious? Patentable?
Historically--if it is possible to speak of history in discussing Net commerce--Web entrepreneurs did not think in terms of the patentability of their businesses. For one thing, it can take 18 months for a patent to issue, by which time the cyber-marketplace will have changed several times over. Further, many Internet start-ups cannot afford the thousands of dollars generally needed to file a patent application.
But as of early 1999, patents have been on the minds of many electronic entrepreneurs. In January, the Supreme Court declined an appeal from the U.S. Court of Appeals for the Federal Circuit ruling in State Street Bank & Trust Co. v. Signature Financial Group Inc., 149 F.3d 1368 (Fed. Cir. 1998), cert. denied, 119 S. Ct. 851.
State Street involved the validity of patents granted to financial services software and did not even involve the Internet per se. But the case has been interpreted as the death blow to any bar to patenting business models, and new business models, such as Amazon.com's system of processing credit card orders securely, could be patentable. (Amazon.com does have a patent.) "Any company doing business on the Internet with an original idea should not ignore patent issues," says Carl Oppedahl, a patent attorney in Frisco, Colo.
Mr. Oppedahl notes that patents for business models have issued in the past. As long as a decade ago, Merrill Lynch received a patent on a cash management system. Paine, Webber, Jackson & Curtis Inc. v. Merril Lynch, 218 USPQ 212 (D. Del. 1983).
But Robert M. Kunstadt, who practices intellectual property law in New York, is concerned. "In the past, if you dressed up a business practice as if it were a computer invention, you could get a patent. The patent covered the business model as if it were a technological advance for the time," he says. But State Street does away with that technological advance requirement, says Mr. Kunstadt, and allows bald business models to be patented: "If we turned back the clock, the company that was first to think of frequent flier miles could have filed for a patent under State Street." Having to pay license fees for business building blocks will chill Internet commerce, Mr. Kunstadt believes. "I think the Federal Circuit thinks that patenting encourages any kind of activity, Internet or not."
Mr. Oppedahl is sanguine, noting that patents have issued for Internet business models without any noticeable effect. The media just pays a great deal of attention to Internet patents, as e-commerce is just developing. "I remember when Priceline.com got a patent on Dutch auctions [in which the buyers declare the price they are willing to pay and sellers bid for their business]." The press covered the issuance of the patent with great fanfare, he says. The high visibility causes others to think about whether their Web businesses might have patentable models. State Street is just a "wake-up call," says Mr. Oppedahl.
Mr. Hayes, of Courtexpress, has certainly responded to the call. "I have not gone through the patent process before," he says. But his counsel in the Washington, D.C., office of Rochester, N.Y.'s Nixon, Hargrave, Devans & Doyle L.L.P. indicated "that the types of things Courtexpress is doing are eligible."
Mr. Kunstadt is concerned that patents are being granted for familiar business models merely because they are appearing on the Web. (Dutch auctions have existed in the real world for centuries.) The Internet company CyberGold received a patent on its use of incentives--it pays people to look at its Web ads. These incentives are not new or non-obvious, says Mr. Kunstadt. "It's negatively priced information. It's like enclosing a dollar bill with a survey and saying, 'Thank you for filling this out.' " Some people will end up paying licensing fees for concepts, such as coupons, that are familiar. The fees may hurt or derail Internet businesses, he believes.
Mr. Oppedahl concedes that he was surprised at Priceline.com's patent but says it can help his clients. "One client distributes demonstration software that can later be unlocked if someone wants to buy it. You download the software, get to run it yourself, and if you want all the features, you push a button, make a payment, and the software is unlocked for you." Patent pending.
* * *
Read an article criticizing the grant of patents for Internet business models is in The New York Law Journal, a sister publication.
* * *
This article is reprinted with permission from the June 14, 1999 edition of The National Law Journal. © 1999 NLP IP Company. LawNewsNetwork.com.
|| About This Site || Articles || E-Filing Projects in the U.S. ||
|| Lawyers in the Movies || Links || My Background || Humor || Home ||
E-mail wendytech@gmail.com