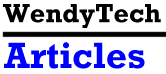 Are Law Firms the
Best Places to Work?
Yes, Says Fortune
by Wendy R. Leibowitz
Four law firms have made Fortune magazine's list of The 100 Best Companies to Work For. While congratulations to the four firms are in order--good marketing job, Fenwick & West (#7); Alston & Bird (#24); Brobeck, Phleger & Harrison (#84) and McCutchen Doyle Brown & Enerson (#97)--the criteria used are murky, at best.
What makes a law firm, or any company, an excellent place to work? You'll never know by scanning this list. Fenwick & West, in San Francisco, is the same sweatshop, living and dying by the billable hour, that many law firms are. The firm made Fortune's top ten list, states the magazine, because they maintain condos in Maui and Utah for associates (now, THERE's a reason to choose a law firm!); they provide back-up child care (so lawyers can bill more hours--does anyone fall for this anymore, besides Fortune magazine?) and they raised salaries. Well, what law firm has NOT raised salaries in a desperate attempt to stem attrition, as people leave for companies that really are good places to work?
What Fortune rightly recognizes is that treating staff--secretaries, paralegals, clerks--as equals to attorneys is important. Fenwick opened a venture fund in client businesses to all staff, not just lawyers. Bravo--staff are people, too, though if you walk around most law firms, you'd never know it.
Alston & Bird of Atlanta is an unlikely choice on the list, and the only firm not located in Silicon Valley. The magazine says the firm has a culture of integrity and fairness (and other firms don't? Details, details!) and that the firm ranks fifteenth in pro bono work done by all attorneys, out of 100 firms surveyed by the American Lawyer magazine. Alston & Bird averaged 56.2 attorney hours per lawyer per year. Super! But why not recognize the firm that finished FIRST in pro bono? Covington & Burling, in Washington, D.C., and Chicago's Jenner & Block both averaged over 100 pro bono hours per lawyer per year. New York's Simpson Thacher & Bartlett, known both for its quality of life and for the quality of its pro bono work, is engaged in its longest and most expensive pro bono effort, with many attorneys working full-time on the case, a lawsuit against the city of New York which may improve the public schools. And does Fenwick do any pro bono?
The third and fourth firms--Brobeck, Phleger & Harrison Number (#84) and McCutchen Doyle Brown & Enersen, squeaking in at 97, both in San Francisco, Brobeck, Phleger & Harrison, are odd couples. Fortune says Brobeck fosters a "very mellow atmosphere," --its only nod to quality of life--it commitment to pro bono, and its payment of a $1,000 bonus to staffers on Valentine's Day. Note to Fortune: money is nice, but some people would rather have time. (In which case, don't work at a law firm). McCutchen Doyle--a sweatshop of Dickensian proportions--is praised for its diversity--nearly half of attorneys are women; a quarter of the partners at headquarters are female, and it was the firm that had the first African-American managing partner of a major law firm. Diversity is not mentioned in any of the other firms that ranked higher than McCutchen, and many predominantly African-American law firms, or firms that serve black clients, are never mentioned in the pages of Fortune.
The Fortune list is influential--heaven knows why, as its methodology is murky. The magazine keeps its questions and answers confidential. But if it ever chose to really examine quality of life at law firms, from billable hours to maternity leave, flex-time, client satisfaction and commitment to pro bono and diversity, it could make a real change. Right now, its indication of excellence is about as meaningful as a condo in Maui.
The entire list can be seen online at www.fortune.com. On newstands, it's the issue dated December 8.
|| About This Site || Articles || E-Filing Projects in the U.S. ||
|| Lawyers in the Movies || Links || My Background || Humor || Home ||
E-mail wendytech@gmail.com