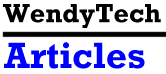 Pro Bono Hits the Net
National Law Journal - June 21, 1999
It's only June, but the summer pro bono program of the Network for Women's Services is already in full swing. More than 240 summer associates, attorneys and legal assistants at 19 law firms in Manhattan have volunteered to provide pro bono services in all areas of family law: divorces, custody and visitation disputes and domestic violence cases.
Many of these far-flung volunteers have little or no experience in handling these types of cases. Last summer Rosemonde Pierre-Louis, the director of the Network for Women's Services, received 2,200 e-mail messages from the volunteers. She spent hours answering them, every day. "The questions were very fact-specific," she says.
This summer, she can direct inquiring minds to the family justice section of Probono.net, the Webchild of Michael Hertz, a partner in the New York office of Latham & Watkins, and Mark O'Brien, the pro bono coordinator at New York's Davis Polk & Wardwell. The site debuted in December with a $125,000 grant from George Soros' Open Society Institute. Mr. Hertz is now on leave, and Mr. O'Brien will soon go on leave to work on the site.
When questions arise now, Ms. Pierre-Louis is prepared. "I'm asking everyone in the summer associate program this year to post their questions on Probono.net's message board," she says. Case numbers rather than client names are used, to shield client identities.
There is a password-protected area with "Frequently Asked Questions" such as: "How long will it take to get my divorce?" and "What happens if my husband doesn't respond to the summons?" This area also contains sample correspondence, pleadings and training materials. "All of the resources we've used to train attorneys are on the Probono.net Web site," says Ms. Pierre-Louis.
Technology even helps the volunteers draft documents. Ms. Pierre-Louis asked each of the participating firms to buy a software document assembly program called Drafting Libraries. The software generates drafts of divorce pleadings after answers are entered in response to questions posed on screen.
Unfortunately, the drafting software was created for experienced matrimonial lawyers, so there have been plenty of questions about how to use it. Ms. Pierre-Louis is now drafting a beginner's guide to the software, which will soon be posted on Probono.net.
There have also been formatting problems because the firms' computer systems vary so greatly. "But it's still a vast improvement over people re-creating the wheel" each time a draft of a divorce decree is required, she says.
Mr. O'Brien sees Probono.net as a way to export collaborative tools, such as intranets and extranets, from law firms to legal services agencies. "For every legal services organization to [mount a separate Web site] is not particularly efficient," he says. "We need to create a site that can be used by multiple legal services organizations and their volunteers."
Probono.net also helps links lawyers with worthy cases. Deena Merlen, a third-year corporate associate at New York's Debevoise & Plimpton, began work on a political asylum case after another Debevoise attorney noticed it in the "new matters" section of Probono.net. "I was moved by the applicant, a dissident from China," she says.
Ms. Merlen received conflict clearance from Debevoise and then started her research on the site. "The first thing I accessed was the country report," she says. "Before I even interviewed my client, I wanted to become more educated about China. There are case resources and summaries--it's invaluable to someone like me with little background in the area."
Probono.net's message board is an especially quick way to get up to speed. Lawyers can post requests for help, from interpreters to experts such as physicians experienced in identifying torture marks.
John D. Ciorciari, a first-year associate at Davis Polk & Wardwell who also is working on an asylum case, says that he finds researching on Probono.net more efficient than on Lexis, Westlaw or the Internet. "The information is already so customized," he says.
The success of Probono.net depends on finding organizations like the Network for Women's Services to work with. Mr. Hertz, the co-founder, would like to hook up with groups in Chicago and also with law school clinics. The greatest challenges are not technical but cultural, according to Mr. Hertz. "No one's figured out how to build a virtual legal community," he says. "Lawyers are not used to" pooling information or creating a common-knowledge database within their firms, let alone with competing firms.
But Debevoise's Ms. Merlen says the Probono.net site has broken through that barrier. "I feel very well supported," she says. "Future generations will never have to work on pro bono cases without a resource like Probono.net."
* * *
This article is reprinted with permission from the June 21, 1999 edition of The National Law Journal. © 1999 NLP IP Company. LawNewsNetwork.com.
|| About This Site || Articles || E-Filing Projects in the U.S. ||
|| Lawyers in the Movies || Links || My Background || Humor || Home ||
E-mail wendytech@gmail.com