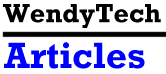 The Quest for Privacy
National Law Journal - September 28, 1998
IT WAS AN interesting week for privacy rights advocates. People could learn more than they may have cared to know about President Clinton's personal life, as the independent counsel's report was published on the Internet, on CD-ROM and in print.
The pace of technological advances and the proliferation of personal information are so rapid that consumers can be taken aback. Recently a credit card company used a signal technology so consumers could be automatically addressed by name when calling for service. "The company had to stop using it; it unsettled people," says Robert J. Butler, a partner at Washington, D.C.'s Wiley, Rein & Fielding, who counsels tele-communications and online companies.
But, last week, when it came to two issues that directly affect many high-tech companies and plain-old telephone users, there was heartening news for privacy advocates. On Sept. 17, the administration extended the right to export "strong" encryption products beyond financial institutions to other industries, including insurance companies and health organizations.
The relaxation of controls on encryption software will help ensure the privacy of international electronic communications in some areas. The extension of the license to export strong encryption is a meaningful, if small, victory for the high-tech industry--the result of nearly six months of negotiations between industry leaders and Congress.
Law enforcement, however, is concerned that criminals will be able to communicate electronically without fear of detection. The debate goes on.
Wiretaps
Law enforcement officials are also concerned that as sophisticated digital cellular technologies spread, their ability to tap telephone conversations will be threatened. In 1994, Congress passed the Communications Assistance for Law Enforcement Act, or CALEA, which required telephone companies to invest in technologies to assist law enforcement to tap lines digitally.
But on Sept. 11, the Federal Communications Commission granted an extension on the implementation of CALEA from Oct. 25, 1998, to June 30, 2000, in part because of controversy over the FBI's proposed surveillance standards. "Everyone and his brother was screaming in protest," says David Banisar, policy advisor at Washington, D.C.'s Electronic Privacy Information Center, which tracks the legislation on its site, at www.epic.org/privacy/wiretap.
Disputed issues in CALEA include whether wireless service providers must provide location tracking capabilities to law enforcement agencies; whether they must facilitate the monitoring of conference calls; and the scope of "call-identifying information" that must be furnished. Oh, and who is going to pay for all of the new technologies needed to comply with CALEA--the telephone companies or the government?
Everyone agreed on at least one issue: to postpone indefinitely whether CALEA wiretapping requirements would be extended to the emerging wireless and Internet phone technologies.
Unusual Allies
Privacy advocates nowadays frequently find themselves pitted against law enforcement. But when a North Carolina sheriff illegally intercepted a teacher's telephone conversation--which eventually led to the resignation of the teacher, who was gay--the federal government found itself on the side of privacy rights. The sheriff was successfully prosecuted by the Justice Department's computer crime unit for illegal wiretapping and tortious interference with the teacher's employment contract. "The difficult part was to determine whether we could go forward with the prosecution without further jeopardizing people's privacy rights," says Marc J. Zwillinger, the attorney who led the prosecution. "We proceeded with the consent of the counsel for the victim." The case ended this month with the sheriff--who forfeited two weeks' salary--paying restitution for the teacher's lost wages. "It was satisfying to vindicate a victim's privacy rights," says Mr. Zwillinger.
The teacher was speaking on an older, cordless phone, so the conversation was not difficult to intercept with a scanner, says Mr. Zwillinger. "It's not possible anymore to intercept newer technologies so simply."
The Computer Crime Section, whose Web site is at www.usdoj.gov/criminal/cybercrime/index.html, also handled the prosecution of a Florida couple who, while driving in their car, illegally intercepted House Speaker Newt Gingrich's cellular phone call. They pleaded guilty and were fined $500 each.
Snoops Have Edge
As technology improves, it paradoxically becomes both easier to protect the privacy of telephone conversations through digital encryption and easier to eavesdrop. The snoops have the edge.
"As we move to a more networked world, wiretapping becomes easier," says Richard E. Wiley, name partner in Washington, D.C.'s Wiley, Rein & Fielding and former chairman of the Federal Communications Commission. New technologies can scan whole neighborhoods, or even cities, at one time, he says.
One high-profile wiretap case is Linda R. Tripp's taping of about 20 hours' worth of phone conversations with Monica Lewinsky, a possible violation of Maryland state law. The prosecution was stayed pending Kenneth Starr's delivery of his report. [NLJ, Aug. 24.] Abraham A. Dash, a professor of law at the University of Maryland, says, "My instinct tells me that as the hue and cry die[s] down, the grand jury investigation will be dropped." But he says he uses "a quill pen" for sensitive communications.
* * *
This article is reprinted with permission from the September 28, 1998 edition of The National Law Journal. © 1998 NLP IP Company. LawNewsNetwork.com.
|| About This Site || Articles || E-Filing Projects in the U.S. ||
|| Lawyers in the Movies || Links || My Background || Humor || Home ||
E-mail wendytech@gmail.com