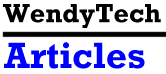 Rewiring Refugee Relief
National Law Journal - May 24, 1999
Mark S. Ellis recalls visiting courthouses in Central and Eastern Europe in 1990 where the most modern technology--indeed, the only technical apparatus other than the electric light--was a manual typewriter. "Forget faxes or e-mail," he says. "It was difficult to place or receive a telephone call."
As ancient ethnic wars have erupted in the Balkans and elsewhere, new technology is being plugged in to assist the lawyers--many of them volunteers drawn from across Europe and the United States--to address the legal needs of the refugees. Today, Mr. Ellis, the executive director of the American Bar Association's Central and East European Law Initiative (CEELI), communicates regularly via e-mail with volunteer lawyers in Albania, Macedonia and throughout war-torn Yugoslavia to compile evidence of war crimes and to address the legal needs of the refugees.
In a project launched in early May, Mr. Ellis' group, working with the Coalition for International Justice, is attempting to collect statements from Kosovar refugees for eventual use by the International War Crimes Tribunal in the Hague, the Netherlands.
"We created a [four-page] template that would be both easy to use by interviewers in the field and would solicit the relevant information for the tribunal," says Mr. Ellis. Collecting the information in a complete, consistent format is "an opportunity to show a systematic and widespread nature of [war] crimes."
Once the information is placed in a database, the tribunal will be able to tap into it. Furthermore, the information, in the form of aggregated reports, can be publicly disseminated, from the number of reported rapes to eyewitness accounts of murder, says Mr. Ellis.
The form has been distributed to volunteers, but the accounts they collect must be hand-written and then typed into a database. "In the future, there could be hand-held computers on which volunteers could enter information directly into the system," says Mr. Ellis.
Arthur C. Helton, director of Forced Migration Projects at New York's Open Society Institute, says that "concerted efforts to accumulate information" are crucial to restoring basic human and civil rights to refugees. His organization is compiling, among other things, a new property register.
"Property records are fairly primitive," he notes, and many have been destroyed. "Efforts are now under way to identify possible sources of information from utility bills and other matters which may be embodied in electronic formats."
In Bosnia, a high-tech tribunal established under the Dayton Accords is already working on conflicting property claims in that region. Based on accounts of Bosnian refugees before that commission, the refugees from Kosovo who had time to pack took items such as photographs to bolster future claims.
"There could be legal significance to the photographs, depending on whether property and other identifying elements are depicted," says Mr. Helton.
Proof of identity must be established before any claim can be asserted. But many refugees' identity papers were confiscated or destroyed. On May 11, Microsoft, Compaq, Hewlett-Packard and two European identification card software developers announced that they were donating technology and expertise to issue identity cards to the refugees.
The first phase of the registration will begin on May 17. A press release about the technology partnership is at www.unhcr.ch/news/pr/pr990511.htm.
Mr. Helton says compiling identity and property information is integral to rebuilding any legal infrastructure in the area: "Creating new identification documents, a new property register...this is good, proper legal work."
Eventually, the technical infrastructure may serve as a political framework: A property register can be converted to a voters' register.
But the lack of coordination among various relief organizations persists. "There is a real need to coordinate the collection and storage of information....When there is coordination, it is electronic," says Mr. Helton.
A countrywide database for human rights abuses was first used in the early 1990s, in a U.S.-based class action against Philippine dictator Ferdinand Marcos. Robert Swift, of Philadelphia's Kohn, Swift & Graf, who led the plaintiffs' case, says a computer lab at a Philippine university was used to hold data gathered over the years by human rights groups. "We used code numbers for different crimes: rape, beating with rifle butts, prolonged detention, murder and itemized types of torture." Mr. Swift agreed to assist in a class action against Radovan Karadzic, the Serbian army commander who was served with a process when he visited New York on a fund-raising trip. The class was certified, and notice will soon be sent. Then, they will set up the database.
* * *
Training, educational materials and volunteer opportunities are listed at Probono.net and on the site of the Lawyers Committee for Human Rights.
* * *
This article is reprinted with permission from the May 24, 1999 edition of The National Law Journal. © 1999 NLP IP Company. LawNewsNetwork.com.
|| About This Site || Articles || E-Filing Projects in the U.S. ||
|| Lawyers in the Movies || Links || My Background || Humor || Home ||
E-mail wendytech@gmail.com