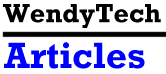 Can We Get the Romance Back?
by Wendy R. Leibowitz
(This article originally appeared in
ABA Law Practice Management magazine, November/December 2003)
Technology promised to liberate the profession from Plato's cave. Have we missed our cues?
For this issue, Law Practice Management's editors asked me to write on how new, innovative technologies are helping lawyers do their work, in ways big and small. Three years ago, I would have had no trouble addressing that question.
Any technology seemed innovative then. Just the word "technology" seemed innovative in the law. Having Internet access on our desks was new and innovative. Web marketing shattered old ways of connecting to clients. E-mail, document sharing, online recruiting, collaborative partnering with clients and co-counsel-all were as fresh as this morning's newspaper, which you could have delivered electronically and have compiled on searchable CD-ROMs.
Attaching the prefix "cyber" to ordinary words made the terms seem new and innovative. Even the smallest changes-the faster printer, visual aides for jurors, electronic filing, online client surveys and 360-degree evaluations of staff and associates-were startling and promised a more vibrant, satisfying approach to the practice of law. These new technologies would enhance client service; give us more control over our time and our lives; increase the stature of the profession; allow us to serve the underserved; practice law dynamically from anywhere, any time; and, of course, make us happy and rich, rich, rich.
But today, I began with little idea of what to write.
Serving Old Wine in Old Bottles
Even the relatively new subject areas of law, such as cyber-mediation, domain name issues and Internet jurisdiction, seem not just tame, but old. I remember when it seemed as if virgin legal territory-cyberlaw-was being explored every day in cybercourts. People asked big questions: Does law even apply in cyberspace? They asked small questions: How do I return an item bought on eBay?
Now it could be malpractice if you don't use electronic databases to make sure your research is up-to-date. It could be malpractice if you don't remember to ask for e-mail and electronic documents during discovery-and to retain experts who will know how to discern whether or not the documents have been altered. The most exciting recent electronic discovery case, Zubulake v. UBS Warburg (02 Civ. 1243), from the Southern District of New York, concerned not the mechanics of discovery-will we ever be freed from the burdens of discovery?-but how costs should be allocated. (There's a seven-factor test, of course.)
Even the Jurassic U.S. Supreme Court accepted briefs electronically during the 2000 presidential election, in Bush v. Gore, and if the justices are doing it, you know it's passé. An association for the hearing impaired recently sued the High Court because its oral arguments can be downloaded only in MP3, a format useless to the deaf, who need transcripts. Good luck getting anything from this Court, whose lack of leadership in technology helps keep the entire profession in Plato's cave.
In the early '90s, real communities started online, in places like Larry Bodine's LawMarketing Portal and discussion group (www.lawmarketing.com), Neil Squillante's TechnoLawyer (www.technolawyer.com), Bernard Hibbitts's JURIST site for the University of Pittsburgh Law School (http://jurist.law.pitt.edu) and the now-defunct Counsel Connect. Later, Greedy Associates jump-started a community of sorts and helped open compensation discussions. (Now those same greedy associates are grateful just to have jobs.)
Other innovations have made Professor Hibbitts's life at the JURIST site easier. FTP allowed him to spend this past summer in Nova Scotia, updating the site remotely. He uses GoToMyPC for remote access to his computer and to conduct virtual meetings between JURIST staff (in Pittsburgh) and himself (in Canada). He says some blogging software also makes teamwork-often with nontechnical associates-much easier. These technologies are quite liberating from time and place. Perhaps, if we wanted to get carried away, we could say the trend is toward technologies that liberate, that democratize, that ensure every vote is counted and that bring far-flung peoples closer together, enhancing the chance of peace in the world. Right.
Okay, back to planet Earth. Weblogs are newish. But will the reading and writing of them eventually become the same kind of dreary obligation that Web sites have become? True, the briefs filed in the California recall election case cited legal blogs for the first time, mentioning entries by Howard Bashman and Eugene Volokh. This caused Volokh to write on his blog (September 15, 2003), "Hope the judges don't figure out just how little authority blog posts ought to have."
Shaking the Shackles of the Physical World
Before getting too discouraged, I thought about some more-recent technologies that have been such a success for the profession we may have taken them for granted.
For one, when well managed by experienced people, videoconferencing can be an astonishing convenience that still has the capacity to dazzle. There's a saying that technology, when it works as it's supposed to, is indistinguishable from magic. The video-gatherings of people scattered through time and space can smack of the miraculous. In fact, because they're a bit expensive, videoconference meetings are sometimes more efficiently run than offline meetings.
There are still a few bugs in the system, of course. The sensitive microphones pick up any noise in the room, so someone shuffling papers-or worse, snoring-can distract the group. And the picture and the sound can be fuzzy. But videotaped depositions and remote expert testimony have the potential to be of enormous benefit to time-consuming and expensive legal proceedings.
In the criminal context, videoconferencing has real potential. Instead of pulling the police off the streets to testify in court, a videoconference could allow officers to testify from their stations, saving them a day of hanging around waiting to testify-and saving the public some expense.
Many defendants in custody already testify by videoconference, at bail or parole hearings. As a former defense attorney, I was initially concerned by this. But there is much evidence that prisoners prefer a videoconference, in a separate room, to being shackled to others and herded into a courthouse before the judge as one of a group. Transporting prisoners is also a considerable public expense: Videoconferencing from a jailhouse might be a win-win situation all around.
Also intriguing are intranets, which have become a routine aspect of many businesses and allow information to be easily shared. Of course, the legal culture still rewards information hoarding, but intranets might start changing that, given the way they allow information to be shared with clients. Recently, K-Mart put out a request for proposal in which an extranet was a required part of the legal representation.
Cutting-edge Web-based legal resource centers continue to innovate. Lawmoose.com creator LaVern Pritchard, for example, is trying to design a legal universe with specific tools to make the wealth of information available on the Internet truly serve lawyers. He's rolled out "Lawyer Selector," which helps construct lawyer and law firm profiles, and a "lawsaurus," a legal knowledge thesaurus. Plus, users feel that he's constantly asking for feedback and incorporating it into the site. In serving and interacting with the community of users, he's strengthening and enlarging it.
Making Better, More Public Decisions
David R. Johnson, formerly of Washington, D.C.'s Wilmer, Cutler & Pickering, is now working on software that will help groups make decisions in new ways. "It's possible to have a really good discussion online," he e-mailed. "But it's almost impossible to get a group to make a decision. We tried to develop a restatement of a particular area of law at one point. No one could tell exactly what proposal was ripe for decision-and it was very hard to get a sense for the overall state of mind of the group without reading every single message (or even having done so)."
The online world, Johnson concluded, needed the physical cues of the real world that would tell the group when people were nodding in agreement or just nodding off. "One way to do that is to use graphical objects, the location and appearance of which can show the 'state of mind of the group' at a glance." The goal is to allow members of a modest-size group to share their opinions very efficiently. "I've had a lot of lawyers tell me they would do anything not to have to attend the next firm meeting," laughs Johnson, who has attended more than his share of meetings. "Seriously, lawyers are pressed for time. If they can communicate their views-say, for example, of how the applicant they just interviewed rates on several scales-by placing a graphical object on a screen, rather than typing a lot of text, they'll find that more convenient. And, from the standpoint of someone who wants to know what the group (say, of all interviewers) thinks, it's much better to sell everyone's views at once, in a context that tends to lower the level of ambiguity." Imagine it: actually seeing what everyone thinks. No one could sit cryptically in the back row. Frightening.
"There is always some risk in making things explicit and transparent," Johnson acknowledges. "But there are usually more people who want to know than who want to hide." He experimented using the graphical groupware with the Children's Online Protection Association, a congressionally chartered body that was trying to make recommendations regarding technologies to help protect children against unwanted content online.
Like any political group, this one had its share of backroom deal making, Johnson recalls. "But we used the screen to show all the commissioners what all of their views were on specific topics, and the effect was quite dramatic." The graphics forced everyone to speak about the relevant topic. "When someone's views were way out of line, that was clear to everyone, and the person in question had to either defend or abandon those views."
Ultimately, the commission report took the form of a graphic. "Congress could read the gist of the entire commission's work at a glance!" says Johnson. Which is amazing, since few people other than 25-year-old staffers usually read commissions' reports.
The Ultimate Liberation
I always feel better after speaking with visionaries like David Johnson. But at the street level, where the public intersects with the legal profession, technology still lags behind in education and service. Like many of you, I still get a maddening number of e-mails from people pleading for legal representation, particularly in family and refugee cases. The public at large has no clue how to find a lawyer or how to learn about their rights. You sense that there's such fear about legal bills that many people would rather send e-mail queries randomly into the universe, like those scams from Nigeria, than try to broach a basic legal Web site.
Someday, we will make the law, legal fees and legal processes clear, accessible and understandable to the person on the street. Technology liberates Bernard Hibbitts from his desk. Someday, it will liberate the public from fear of lawyers. When people are no longer afraid of lawyers or the law, that will be the ultimate triumph of legal technology.
|| About This Site || Articles || E-Filing Projects in the U.S. ||
|| Lawyers in the Movies || Links || My Background || Humor || Home ||
E-mail wendytech@gmail.com