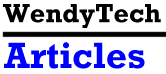 The Human Factor, Or Upgrading Attorneys: Tech Challenges Work Habits
National Law Journal - April 20, 1998
LAST YEAR WAS THE YEAR of the intranet, a shared electronic filing cabinet. Two years ago was the year of the Internet. Three years ago, technology shows were preoccupied with the question "Should we move to Windows?"
But this year, as the American Bar Association's annual Chicago TechShow wrapped up three days of seminars and software, no central technology issue had emerged. "Law firms are in tremendous turmoil, and people just hate to hear that," says Philip J. Shuey, president of Englewood, Colo.'s Shuey Robinson, who advises law firms on technology.
Of course, there were seminars dedicated to the year-2000 compliance issue. But since attorneys wait until the very last moment to focus on resolving a matter, year 2000 is really next year's problem.
If anything unified the speakers with the exhibitors, sole practitioners and computer systems directors from megafirms, it was the shift in focus from technology problems to flaws in human beings. It was as if attorneys needed to be upgraded, not the equipment.
Take the one gadget that was offered to everyone who dropped off a credit card: a PalmPilot personal digital assistant, or PDA. It's a small electronic legal pad that is black instead of yellow; stores information such as names, addresses and phone numbers; and accesses e-mail. The TechShow conference schedule was conveniently loaded onto it.
But some people already had a PalmPilot and peppered those handing out the gadget with questions about additional, nonexistent features. Others were grateful for the pamphlet that displayed the TechShow schedule in a traditional format, printed on a dead tree.
Still others warily tried out the PalmPilot, only to be defeated by the biggest problem lawyers have using any hand-held device: "Poor eyesight," says Tina Owenmark, a marketing consultant who was handing out the PDAs.
The second most common problem is that many attorneys do not have the patience for the free 20-minute training session that would show them how to enter and access PalmPilot data accurately. Without training, these lawyers grew frustrated and returned the gizmos, muttering about the poor technology.
Paging Dr. Frankenstein
Clearly, unless Dr. Frankenstein appears at the next TechShow to reinvent the legal character, technology may have to adapt to lawyers' ways, and lawyers may have to become more aware of their work habits for technology to succeed. Here are a few suggestions.
Think collaboration with clients, not colleagues. Some people who have set up intranets say they are frustrated with how infrequently these resources are used and how difficult it is to get people to put their documents into the system so their colleagues can access them.
John Hokkanen, law practice technologist at Atlanta's Alston & Bird L.L.P., has built intranets for government lawyers and private practitioners. He discussed building an intranet on his site, The Law Practice Technology Center, at www.lptc.com. But he has now shifted to focus on extranets--an intranet with a connection to the client. "Lawyers are much more excited about extranets," he says. "Collaborating with their clients catches their imagination much more than collaborating with colleagues."
Protocols are needed for sharing work within a firm. As Mr. Hokkanen indicates, sharing documents, as technology allows, is not intuitive. Can a junior associate retrieve another's document, change the date and client name and submit the memo to the assigning partner? Or is that plagiarism? If only quality work is shared, who is the gatekeeper?
Until these issues are resolved, establishing even a brief bank is problematic.
Become comfortable with the extent to which documents are re-used. A serious obstacle to lawyers using software that retrieves prior work product is the unwillingness to acknowledge the extent to which documents are recycled. No one wants to feel like a robot, cutting from boilerplate. So lawyers reinvent the wheel and bill clients for hammering the spokes together.
If an attorney is billing on an hourly basis, technology that allows a lawyer to retrieve a document quickly may cut profits, a phenomenon called "the technology paradox."
But clients consult attorneys who are experienced in an area. They understand that the firm has handled similar matters before and is drawing on prior knowledge. Attorneys must grow comfortable with other billing methods. Then old work product won't fade away.
Focus on verbal, not just written, communication. In the obsession with document- and case-management systems, the value of the ol' telephone gets lost.
When it comes to phones, attorneys lead the technology curve. "Lawyers are very knowledgeable about our product and are ahead of their time," says Rodney A. Ryan, a lawyer at Link Conference Calling, of Bellevue, Wash. Attorneys' security issues are paramount, says Mr. Ryan. Lawyers have insisted that client reference information be listed on invoices. Responding to attorney requests, the company has developed new conference-call features, such as those enabling users to bring parties into the call in a specified order.
As in law, the answer may be "It depends." Some lawyers press for direct answers: "Just tell us what to buy." But the options are too varied. "You must be agnostic about system choices," advises Sodoltna, Alaska-based sole practitioner and consultant Joseph Kashi, who led some expert TechShow discussions.
Eric Goldreich, director of information systems at Los Angeles' Sheppard, Mullin, Richter & Hampton L.L.P., was impressed with the diversity of choices. "WordPerfect is definitely viable," he says, noting its incorporation of voice recognition and its promise of full compatibility with Microsoft Word. A small company called NetEnvelope, which allows users to share documents securely over the Internet, may have a big impact, says Mr. Goldreich.
Technology will change the profession. Does anyone think we don't need it?
* * *
This article is reprinted with permission from the April 20, 1998 edition of The National Law Journal. © 1998 NLP IP Company.
|| About This Site || Articles || E-Filing Projects in the U.S. ||
|| Lawyers in the Movies || Links || My Background || Humor || Home ||
E-mail wendytech@gmail.com