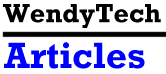 Your Legal Web Site:
If You Build It, They Might Not Come. But If You Build It And Market It,
They Will
by Dale H. Tincher and Wendy R. Leibowitz
Lawyers and marketing have always been an uneasy mix. The assumption until very recently was that if you were a good, ethical attorney, clients would find their way to you. Your job would be to sit back and handle the stampede of clients breaking down your door as your secretary fielded the never-ending calls from well-heeled clients seeking an appointment with you. Occasionally, such a non-marketing lawyer would write an article. Or make a speech. Or play golf. Other marketing efforts, other than circulating a dull newsletter or sending a newspaper article to a client with a little note saying, "I thought you might find this of interest," were regarded as distasteful or even unprofessional.
But the reality is that lawyers have always had to market their service and expertise--they just have done so with no focus and no education. So, face it: Some legal marketing efforts are clumsy and unproductive. Most late-night television advertisements from personal injury lawyers can be downright tacky and embarrassing to the entire profession.
The unfamiliarity with professional marketing, coupled with a general unfamiliarity with Internet technologies, underlies the reluctance of many lawyers to market their Web sites. Many attorneys, including large, prestigious firms, tossed up a legal Web site to keep up with the Joneses, and to recruit young lawyers who are addicted to technology and who search out information first by logging onto the Internet.
But because many attorneys do not believe that the Web is a way to effectively serve clients, or to attract new clients, they do not ask their clients what information would be useful to see on the attorney Web site. If there is little of interest to the clients on the site, clients won't visit very much. If clients don't visit, lawyers see no reason to market their Web sites, and might even be ashamed of the site, since it is a poor reflection of the depth of their expertise. Sometimes attorneys do not even make elementary efforts to ensure their sites appear prominently in search engines or are updated regularly. Heck, many lawyers don't even put their Web addresses on their business cards.
But some lawyers can change. A Web site, unlike more formal and static printed material, can reflect your personality, your clients' growth and interests, and your vision for the future of your practice. Your Web site can help your practice and help your clients--but only if clients know where your site is, and what will be found on it.
Why You Should Market Your Legal Web Site
A well designed and marketed Web site can bring in new clients and keep current clients visiting on a regular basis. The Internet is becoming a basic component of business in the 21st century: The Boston Consulting Group projects that one-fourth of all U.S. business-to-business purchasing ($2.8 trillion in transaction value) will be done online by 2003. Other online 2003 B2B estimates include Gartner Group ($3.9 trillion), Forrester Research ($3.7 trillion) and Merrill Lynch ($2.5 trillion.) Giga Information Group predicts B2B e-purchasing will save the world's companies $1.25 trillion by 2002.
People seeking lawyers are turning increasingly to the Web at some point during their search. Martindale-Hubbell, the respected directory of attorneys, says that its online listings are searched 2.75 million times a month. "That's actual searches, not page views," emphasizes Carol D. Cooper, publisher of Martindale-Hubbell, adding that most searches are conducted from corporate domains, such as att.com or ibm.com. Martindale and other online legal directories, such as West Group's Lawoffice.com, automatically link to a lawyer's Web site.
Smaller clients seek out lawyers on sites such as LegalMatch.com, where a person can click on "Personal Employment," e-mail their employment-related question and the jurisdiction in which they were employed, and received a response via e-mail from a lawyer in that location who offered to handle the matter for $200 an hour. Other "case-matching" sites include Prairielaw.com, SharkTank.com, LegalPath.com, and eLawForum.
It is imperative that you begin your movement to the new methods of doing business. Your Web site is your business card online. An article in the Triangle Business Journal (North Carolina) entitled, "Small businesses Need Internet Strategy," <http://triangle.bcentral.com/triangle/stories/2000/02/28/smallb4.html> stated that, "The small business operator has to get in on the act now, not so much to carve out market dominance, but simply to be compatible and survive in a surrounding environment where e-business will eventually be the primary way that buyer and seller communicate with each other." This is all the more true of the lawyers advising those businesses. Even as the legal profession lags behind others in taking to the Web, your clients--especially small businesses-- need to be on the Web.
To help clients figure out how they can use the Web to serve customers and market their services, lawyers should experience the Web firsthand, and be prepared to draw on their own experience to assure clients that attorneys know what they're talking about when it comes to doing business on the Internet.
Set Goals For Your Web Site
You can't get where you need to go if you don't know where you want to be. A Web site can serve your goals, and help you develop the practice you want, but only if you have a clear vision.
Web site goals vary among law firms. Goals typically include obtaining new clients, informing existing clients of new developments, announcing new services, targeting desired services, extending your practice, and saving administrative time. If your firm wishes to seek new business or expand your market, your approach will be different than that of a firm that simply wishes to inform existing clients and save administrative time. Be sure to consider your target markets' needs when determining your goals.
Determine Your Resources
A Web site can be as basic or as elaborate as you want it to be. A basic Web site can be built quickly and relatively inexpensively. A detailed Web site requires an investment of attorney and staff time and often the assistance of a Web consultant.
New Web sites typically range from $2,000 to $20,000, depending upon how much content and assistance the firm provides and the complexity and depth of the site. Preparing the content and rough design drafts ahead of time can save a great deal of money. Many firms are too busy to design drafts and content and rely on a consultant who has legal Web content development experience.
An experienced Web marketing consultant can be extremely helpful in developing a Web marketing plan. The consultant will spend 40 - 50 hours analyzing your site, your competitors' sites, your locale, your areas of practice, your budget and your goals. The Web marketing plan will be an extensive roadmap to Web success. Expect to invest $4,000 - $10,000 if you truly want a comprehensive Web marketing plan.
Resource considerations also include whether your firm has an individual on staff who has Web design experience and the time to devote to a Web site. If you do not have a person who has experience, but has a keen interest, you must determine if they have the time to spend on a Web site and if you wish to invest in training for that person.
If you wish to add fresh content, which we recommend if you want visitors to return, you should plan on having someone on your staff learn how to update the site. But it's no longer necessary for individuals to learn HTML programming. Programs such as Microsoft FrontPage simplify Web maintenance. The majority of our clients have learned how to perform basic site maintenance on their site after a 20 - 30 minute FrontPage telephone course. Many organizations, including ConsultWebs, offer telephone or onsite instruction.
Determine Your Time Investment
A firm must determine how much time attorneys and staff can devote to Web site development. Content is critical if you are serious about obtaining new business or return visitors. No one reads yesterday's newspaper. If you simply do not have the time to devote to a Web site, you can obtain content from a number of sources, including Moreover.com, the National Legal Research Group and others. But targeted electronic newsletters are increasingly popular, and are a wonderful way to showcase an attorney's expertise. Stewart Baker, a partner at Washington, D.C.'s Steptoe and Johnson, publishes a weekly E-Commerce newsletter with his "eTeam" dealing with encryption that is better, and more focused, than many expensive newsletters on the subject. It links to the firm's Web site. Some small firms publish monthly round-ups of a personal nature, detailing the accomplishments and charitable activities of their attorneys, staff and clients. As long as it is easy to subscribe and unsubscribe from the newsletter, these communications can personalize or even cement the relationships between the firm and the client.
Think about how long it takes you to publish a newsletter, or write a substantive letter to a prospective client explaining what your firm can offer. Posting those documents (obviously without the prospective client's name) can get extra mileage from them.
Work product can also drive traffic to your site. One associate at Seattle's Perkins Coie did a search on Lexis every week for new cases involving the Internet. He gradually developed an electronic case digest which was widely regarded within the firm. The marketing director suggested the firm publish it on the Web site, http://www.perkinscoie.com. It is a widely consulted Web resource. Other firms send "e-lerts" or electronic newsletters to clients or to those who register on their site. This is taking the dry paper newsletters that lawyers used to send out to a new level: targeting them to people who are interested, and making them shorter and snappier.
The Web Site Committee
A myriad of decisions must be made about the Web site. The site layout must be defined. Attorneys and staff must commit to meetings and deadlines. A checklist or task program should be developed for task tracking and for the edification of future contributors and easier development of additional Web sites.
If you can not devote the time to developing a Web site, retain a Web consultant. A good way to obtain a consultant is to perform Web searches, see which sites come up, and view the bottom of Web sites to see who designed / consulted on the site. Ask attorneys which sites they admire, and click on View > Source on your browser to see if the designer's name is in the program code. A knowledgeable consultant will insure that his/her clients rank well in the search engines. If you do not see a designer's name on the site, call the firm (if applicable) and ask who provided their design and consulting. Ask the consultant for a minimum of ten references if a substantial portfolio is not on the Web site. Then--and this is important and sometimes overlooked--check those references.
Determine Your Process
Decision making in a law firm can be chaotic. As one legal technologist pointed out, lawyers tend to weigh all the alternatives and then decide on whatever is cheapest. A more sophisticated process includes the following:
Domain name: Choose a name that is easy to remember. Unless branding is a consideration, long firm names and difficult to remember firm initials may not be the most desirable choices for a domain name. Additionally, the partners will change over time, rendering the name obsolete. Using two of the established partners' names can be a good decision. Another rule of thumb is to use the name that is the common way people refer to your firm, or the way the receptionist answers the phone.
A name that is representative of the firm's location and/or areas of practice is often a good choice. Practice-specific domain names include constructionlaw.com (Huddles & Jones P.C.); advertisinglaw.com (which redirects the user to Arent Fox's home page, at www.arentfox.com) and patentlaw.com (Pugh & Ambrose P.C.). Other examples include www.raleigh-lawyers.com or www.traffic-law.com.
Multiple domain names can be obtained for $15 per year, plus approximately $7.50 per month for hosting. Consider adding domain names that are common misspellings of your Web site. Attorneys may wish to purchase their own name and point it to their area of practice or biography.
Initial Screenings, Calendars, and Speeches--Online
Well planned content will save time and money for your client, your administrative staff and your attorneys. There are a multitude of choices.
Intake, Feedback and Information Request forms allow the sender and the recipient to send and receive applicable information such as intake forms and qualification forms. Pre-visit forms can also reduce the amount of initial visit "free time" that some firms provide. Calendars, address books and information resources encourage visitors to return. Discussion boards allow the visitor and site owner to post and read information, questions and discussion. Creative HTML and JavaScript client listings allow you to display your client work in an attractive fashion.
If you wish to display your expertise with additional pizzazz, Shockwave Flash's sound and movement can enhance your seminars and online presentations. Search pages allow the visitors to go directly to the areas of their choosing. Online, searchable databases and directories of attorney and staff names and areas of practice can be offered. Table of Contents pages allow the visitor to gain a quick view of our site's contents. News Pages allow you to update the public on happenings within your company. Press Releases provide the news media and visitors to view the latest press related items. Biography pages introduce your staff to the world. Free, downloadable forms provide assistance and display interest and expertise. Online manuals in viewable (HTML) or printable form (Adobe Acrobat .pdf) format save time and money and make specifications and information available to clients. Online articles and newsletters present your information and show expertise. Practice-specific calculators such as child support calculators and mortgage rate calculators give clients reasons to visit and return. Credit card acceptance programs allow you to ease administrative burden and securely accept payments via the Internet.
Hyperlinked seminar or presentation listings can save administrative and Web visitor time. Directions pages and maps are helpful to clients and a firm's administrative staff. Employees can be solicited through bulletin boards and recruiting pages. Java applets, thumbnails and animations, allow you to present your message in dynamic, animated fashion. Up to the minute, ticker type revolving news-boards encourage visitors to return to your site. Online PowerPoint presentations allow a different mechanism for presenting information, as well as demonstrating technical proficiency.
Target Your Market
Unlike a one-time print or media ad, Internet search engine placement allows your site to be available for an extended period of time. The typical price of a one-time 1/4-page newspaper print ad will purchase a new domain that can house a small Web page or separate area of practice page (often called a doorway) that will serve your law firm for years. Updating a Web site is also cheaper than preparing and mailing a generic newsletter to clients which may or may not be read before it is thrown or filed away.
But your Web site must bring in qualified prospects to promote your services. A general, undifferentiated brochure-type site serves no one. Think carefully about whom you want to visit your site, and what they would like to see there. Ask your major clients what they need most on a legal Web site.
Positioning is especially important to law firm sites since so many people are looking for free legal advice. If someone finds you based on their criteria and your content and if you site is well designed, you have a good chance of adding a paying client.
Your site must be compelling and provide value, but clients must first be able to find your business. One law firm, Richmond, Va.'s McGuire, Woods, Battle & Boothe, was so successful with its Web content that a client decided to use the firm's Web site as the "home page" for the client--when its employees come into work in the morning and turn on their computers, they see the law firm's site on their screens.
Robertson & Cole, of Hartford, Connecticut, offers targeted newsletters and seminars to its clients, who access different portions of the firm's site, at deregulation.com and statetaxes.com. Individual lawyers' personalities can also shine.
Working with the Search Engines
It is critical for people to easily find your site, and that requires knowing how search engines work. Search engine and directories are to domain names what the yellow pages are to businesses' phone numbers. A search engine tells people who you are, what you do and where you are located.
Directories are often included in the term "search engine." Directories are databases of Web sites that are listed by category. Yahoo, for example, is primarily a directory. Google is a search engine. Search engines use algorithms and other factors to index Web sites. A number of search engines are becoming both directories and search engines. To be successful in directories, you or your Web consultant must choose the proper categories for your Web sites.
Search engines exert a great deal of control over Internet traffic. Most analysts report that the ten largest Search Engines control more than 90% of all Internet searches. These major search engines include Google, AltaVista, Yahoo, HotBot, Excite, Infoseek, MSN, AOL, WebCrawler, Northern Light and Snap. About.com and Dejanews (also called Deja) are highly regarded. Please see our Consultwebs.com site if you would like to see an entire list and overview of the major search engines. In order to have a top listing, you must stay informed on how the top search engines work, or retain a Web promotion consultant who maintains that knowledge.
If you want to be successful in all search engines, you must optimize your sites for each search engine's algorithms. If you wish to target the majority of the Internet, but do not wish to expend the required effort to be in all search engines, focusing on Google, Yahoo and AltaVista will address a large percentage of the Internet traffic.
A Side Step: How Search Engines Rank Sites
We are frequently asked why a law firm Web site does not appear among search results, or why it appears so far down search results, so we'll take a moment to discuss how search engines rank Web sites. Due to the differences in search engine methodologies, a site may rank in the top five in one search engine and 40th in another. To further complicate the process, search engines continually change their ranking schemes. They change their algorithms in order to maintain quality returns. Additionally, due to the rapid growth of the Internet, sites are occasionally dropped from search engines.
Most Web site rankings are based on key words used within the site. These words may be within the content of the pages, the title of the site, the "meta description" --the sentences submitted to the engine to describe the site--and "metatags," that are invisible to the visitor, but appear in the coding of the site.
If you wish to see a page's meta tags, click on View > Source (or View > Page Source) on your browser. You will view something similar to:
Title Raleigh North Carolina Web designers, Internet consultants - law firms and business Web design.
Meta keywords Web design,Web consultants, Internet design,web designers,internet designers,technology,Web sites,internet,ebusiness,e-business,e-commerce,ecommerce,North Carolina Internet company,Consultwebs,Web consultants,web consultants,North Carolina Website design company,North Carolina Internet company,Internet company,legal resource links,Web hosting,hosting service,Raleigh North Carolina Internet company,makeovers,legal software training,intranet programmers,CGI programming,JavaScript programming,business,software training,legal research,CLE,law firm software training,intranet,CGI,E-mail,email,Wake County,Raleigh,Cary,North Carolina,Greensboro.
Meta description Consultwebs.com is a full-service Raleigh North Carolina Web design, Web consulting, Internet hosting, e-commerce and endorsed legal and Web consultants company serving law firms and business.
Each search engine uses different algorithms and weights to rank sites. Some search engines, such as Google, consider factors such as the "link popularity" of your site. Link popularity is the number of times your site is linked to by others. Their theory is that established Web sites of value will have multiple links (votes) by other sites. Google ranks listings not just by how well they match the query, but also by popularity with other searchers. By contrast, GoTo's results are ranked by who paid the most money for the top rankings.
You may want to ask firms and businesses with whom you have relationships to link to your site in exchange for your linking to their sites. After obtaining permission from your clients, you should certainly link to your clients' sites, particularly if they are high-tech clients. This helps them with search engines that consider the number of links as a sign of good value.
Generally speaking, if you develop valuable content, visitors will find you and begin linking to your site.
To test your site's popularity links, visit LinkPopularity.com or go to AltaVista or Google and type link:www.yourdomainname.com into the search engine.
Registering Your Site
Registration is not difficult. Many search engines have a link at the bottom of their page that reads something like "Add URL." You typically fill in your URL and sometimes your e-mail address. Others require additional information.
The most important search engines, as well as our summaries of how they work, are located on the Consultwebs.com Web site.
Search Engine Watch.com also provides a list of search engines and summary information on each search engine. Minor search engines can be submitted at www.savvysearch.com/submit and other promotion services. Be careful. Some promotion services request personal information that can result in unsolicited e-mail messages, or Spam. Other services simply do a poor job of submitting sites. We believe that search engine submissions should be made manually.
Led by Microsoft and LookSmart, many search engines are beginning to charge from $99 to $199 for a commercial submission. Microsoft, LookSmart, Excite and Yahoo are among those who now charge for new submissions. Google, the best overall search engine in our opinion and the leader in number of pages indexed, does not charge for submissions. AltaVista does not charge for submissions unless you wish the submission to be reviewed quickly. Generally, it is not necessary to pay for rankings, and it is not advisable--or beneficial--to do so.
If the site is not registered, will search engines eventually find you?
Some search engines have "spiders" or robots that travel the Internet and add sites. However, they are very slow to arrive at unregistered sites. It could take months or even a year before they find you. Even if they spider your site, they may spider the wrong pages.
A site that is improperly designed will seldom be found by prospective clients. The situation is similar to adding a new phone and hoping someone will find the number. AltaVista, the third-leading search engine in terms of popularity (Yahoo is first and Google is second), indexes approximately 270,000,000 separate site addresses. The sites that do the best job of anticipating and including the searcher's desired content typically achieve the highest rankings.
A Search Engine Maintenance and Submission Plan
In order to maintain quality search results, search engines frequently change their ranking algorithms. The continuous changes prevent hucksters and unsavory sites from appearing in searches in which they do not belong. If you do not pay attention to the search engine changes, your site will gradually decline in the rankings. It goes without saying that if your competition does pay attention, their rankings will improve.
Another consideration is the fact that search engines are growing rapidly. Sites periodically disappear from search engine listings. Unfortunately, it takes time to get back into a search engine once the site disappears. A search engine maintenance plan managed by your firm or in conjunction with a reliable Web consulting firm will insure that your site is monitored and optimized for current search engine algorithms.
List Your Site with Legal Directories
There are many free listing directories that achieve high rankings. Organizations should take advantage of the opportunity to list themselves in these free commercial and legal directories in order to gain exposure and popularity links.
Legal directories can be a good way to get your name out. A firm can seldom justify the expense of placing its site in multiple directories. However, many directories offer attractive pricing. Many are free, including our North Carolina Lawyer Profiles site <http://www.lawyerprofiles.com>. Other legal directories include Attorney Pages <http://AttorneyPages.com>, AttorneyLocate <http://www.attorneylocate.com>, AttorneyNet <http://www.attorneynet.com>, AttorneyPages <http://attorneypages.com>, Electronic Academy of Law <http://www.lawchek.com/eAL/>, ERD <http://www.law.emory.edu/LAW/refdesk/lawyers/firms.html>, Findlaw <http://www.findlaw.com/14firms/directories.html>, Law Info <http://LawInfo.com:80/law>, Law Office <http://www.lawoffice.com/direct/direct.asp>, Law Research <http://www.lawresearch.com/v3/cxindex.htm>, Lawyer Finder <http://www.lawyerfinder.com>, Lawyers.com
<http://www.lawyerslistings.com>, LawyersListings.com <http://www.lawyers.com>, LegalNet <http://www.legal.net/ldn2/index-p1.htm>, Martindale Hubbell <http://www.martindale.com/locator/home.html>, MegaLaw <http://www.megalaw.com/attydir/attydir.php3>, Oingo <http://www.oingo.com/topic/56/56020.html>, USA Law <http://www.usalaw.com/firmsrch.cfm>, WashLaw <http://lawlibdns.wuacc.edu/lawfirms.html>, WebLocator <http://www.weblocator.com>. For a more complete list and evaluation procedures, please visit the Legal Web Directories page. Feel free to contact us if you wish to obtain pricing and directory recommendations.
Niche Marketing
If your area of practice is niche-oriented, rather than a general practice, you should contact and trade links with related associations. You should review competitive sites, register with industry directories and register with industry discussion lists (e-mail groups) and newsgroups. E-mail groups can be found on our Consultwebs.com Resource Links site. Enter a search term that describes your own expertise or field. See what firm comes up. On the Web, it's not always the biggest firms that do--just the ones that know how search engines work.
Stepping Through A Doorway Site
A portal site is a general site, such as findlaw.com or law.com, to many related Web sites. But attorneys generally have a particular specialization or expertise. A method of niche or focused area of practice marketing is doorways. Doorways accomplish two primary purposes. They can show a firm's focus and they can significantly improve search engine rankings. Doorways can be thought of as "focused resource sites." We concentrate on providing focused resources. Good search engine rankings and popularity links will follow.
If your law firm has several areas of practice listed on a home page, you may not be considered as focused as a law firm that has one area of or practice. You can display your commitment and expertise by developing individual Web sites that demonstrate your proficiency and commitment to an area.
Doorway pages are also referred to as a backdoors, entry pages and gateways. A backdoor is sometimes a Web page that is designed for the purpose of ranking high in the Search Engines for certain keywords or phrases. A properly designed doorway will almost always rank higher than a general (non-specific) page.
To see a list of our "focused resource sites", please see the first paragraph of our Consultwebs.com home page. They include www.legalresourcelinks.com, www.lawyerprofiles.com, www.IPLawUs.com, www.traffic-law.com, www.trianglebusinessnc.com and numerous others.
Another common purpose for doorways is to overcome weaknesses in a Web design. If a Web site uses frames, JavaScript or dynamically generated CGI pages, it will do well in few search engines. Flash and other technologies placed on the home page prevent search engines from finding content that they can read and use to rank a site. However, a well-designed doorway page can drive traffic to a poorly optimized main site.
Don't Forget Traditional Marketing Practices!
Develop a press release when you launch or overhaul your site. Submit the press release to the local news media and other Web sites. When you speak, mention your Web site, and put a copy of your speech, or an outline of it, on your site. If you had an interesting time developing your site, write about it! There is great interest in professional Web sites.
Offer interesting and valuable information in order to increase your site's appeal. Valuable information will bring visitors further into your site, keep them coming back and encourage them to tell others about your site. Publishing articles of value and interest to other attorneys will help establish a positive reputation and will increase referrals. Studies show that approximately one fourth of referrals come from other attorneys--legal articles are of course of interest to other attorneys. Articles are obviously of interest to prospective clients. Consider audio and video presentation of the articles. Offer the visitor the option of text, audio or video.
To develop additional content, consider partnering with other organizations in your profession, related organizations or with clients. Post content and presentation materials online.
Include your Web address and e-mail address with your stationary, business cards, letterhead and other correspondence. Announce your site or updates to the news media -- editors are frequently looking for news items. Be sure that you announce the site in an interesting and/or novel fashion.
If applicable, and within ethical guidelines of your state, publish successful matters on your site.
Mention your new site or updates with a P.S. added to your correspondence. Include your Web address in your voice mail. Collect e-mail addresses from your clients. If they consent, file the e-mail addresses by newsletter topic and send them newsletters. If you have more than one location or wish to centrally maintain a mailing list, mailings can be generated from a address list database housed on the Web site.
Consider discussion lists as a way to attract an area of practice following in the legal community. The North Carolina Academy of Trial Lawyers <www.ncatl.org> has a number of good discussion lists. The American Bar Association has numerous discussion lists. When you post a message on a list, use a concise but effective e-mail signature. Include your contact information, your area of practice and phone number. Develop a strategy to trade links with other firms, businesses and your clients.
Measure the Results
Lawyers are notoriously reluctant to measure the results of their efforts, yet they want to see results. The true measure of success of your Web site is whether it has brought you new clients in a year, generated new business from existing clients, and/or has reduced your administrative expenses. Web statistics should be reviewed to determine the number of individuals who are visiting your site. Determine which pages people are visiting and from which pages visitors exit. View the statistics to see which sites and search engines are referring visitors. View the queries visitors are using.
Be certain to ask new clients and callers how they heard about your firm.
A Web presence is necessary in today's marketplace. Like any worthwhile project, an investment of time and energy are required. The returns for a properly designed and marketed Web site are substantial and proven.
The result of a good Web site marketing plan will be higher profile for your practice among your current and potential clients; stronger client connections, and an eventual increase in your business.
Dale H. Tincher is president of Consultwebs.com http://www.consultwebs.com of Raleigh, North Carolina. He is a Web consultant, seminar speaker, CLE instructor and writer. Wendy R. Leibowitz practiced law for five years and is the former technology columnist for the National Law Journal. She is the legal technology columnist for Pro2net.com, a Web resource for professionals. Many of her articles appear on her Web site, at http://www.wendytech.com.

|| About This Site || Articles || E-Filing Projects in the U.S. ||
|| Lawyers in the Movies || Links || My Background || Humor || Home ||
E-mail wendytech@gmail.com