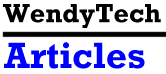 The Evolution of Legal Web Sites:
From Graphics-Heavy to Savvy
National Law Journal - April 4, 2000
Legal web sites today are a breed apart from those that appeared just a few years ago. From their names to their content to their appearance, the newer sites have taken significant steps forward in serving clients' needs and making the technology serve the firm effectively and efficiently.
A glance around the legal Web universe reveals the changes. Many newer sites may use different domain names to market a particular practice: deregulation.com and statetaxes.com are just two of the domain names belonging to Hartford, Conn.'s Robinson & Cole L.L.P., for example. Web design is sleeker, newsier and less graphics-oriented: Washington, D.C.'s Arent Fox Kintner Plotkin & Kahn P.L.L.C., at www.arentfox.com, won several awards for its graphics-rich Web site, but recently unveiled text-only pages that quickly download in a format resembling a Web-based news site such as C/Net.
Below the surface, the marketing of the sites is savvier. No one relies solely on search engines to drive traffic to their sites. Rather, Web sites are professionally marketed, using basic, almost old-fashioned techniques such as printing the Web address on paper brochures, featuring the site in speeches and announcing it on targeted electronic discussion groups.
In short, these are not your father's Web sites. As lawyers master the Web, their sites are beginning to serve Web- based communities and offer electronic services to clients, such as online message boards, private and public discussion groups, and "e-mail your question to our librarian" research services. But as content grows in sophistication on firms' Web pages, protecting the intellectual property that the sites contain becomes an increasingly important issue.
Here are a few of the new ABCs of legal Web sites.
The Domain Name
Think like the client. In the olden days—say, three years ago—a domain name consisted of the firm's name: www.feefiefoeandfum.com. But as lawyers themselves began to use the Web, they realized that they didn't usually search for a particular accounting firm or news service—they, like their clients, were interested in a particular subject area. Slowly, practice-specific domain names started to emerge, with names like constructionlaw.com (Huddles & Jones P.C.); advertisinglaw.com (which redirects the user to Arent Fox's main page) and patentlaw.com (Pugh & Ambrose P.C.). Now it is common for a law firm to own several domain names, each redirecting the user to different pages within a site, just as a client might be directed to a different lawyer within the firm depending on what type of advice the client needed.
Individual lawyers' sites. Indeed, frequently a client's primary connection is to a particular lawyer at the firm, rather than to the firm overall, as any firm that has survived the defection of a prominent lawyer can attest. Domain names can be used to allow a particular attorney to express him- or herself on legal matters apart from the firm, or to network with fellow practitioners in the same area.
Alan S. Goldberg, of Boston's Goulston & Storrs, is the owner of the domains healthlawyer.com, healthfraud.com, ecommercelawyer.com, housinglawyer.com, telemedicine.com and brownfields.com. All lead to the same site—Mr. Goldberg's own home page, at www.world.std.com/~goldberg/index.html—whose bright yellow, green and blue color choices scream out a different persona than the firm's toned-down main site, which is at www. goulstonstorrs.com.
"The different domains indicate the breadth and depth of the Web site content, and therefore enable many potential users to find their way to the site," explained Mr. Goldberg, who, like many lawyers, taught himself the technology required to build his site. (He did not say who helped him choose the colors.) "The prime principle in maintaining the site is that it will be a place I would look to find materials that would interest me as a practicing lawyer in the several areas focused on by the site."
So as the domain names change, the technology has helped lawyers not only to think more like their clients, but also to help themselves organize the materials they need to serve themselves, their clients and colleagues, and to give a clear name to the information provided on a page.
Tell Me What I Need to Know
Contents. When it came to Web contents, most firms first placed their existing print materials online: lengthy, footnote- ridden articles, boilerplate biographies and recruiting materials that frequently sounded as though they'd all been copied from the same form book ("We are a client-centered firm..."; "Our summer program gives law students a realistic look at life in our firm...").
After the timid brochureware started looking stale—and firms realized that law students no longer believed a word they read on the recruiting pages of the sites, but instead checked out message boards at The Vault Reports, which is at www.vaultreports.com, or Greedy Associates, at www.greedyassociates.com—some firms did what they should have done all along: focus on telling visitors what they wanted to know, and tell them that quickly. Answers to frequently asked questions (FAQs) started to appear, as well as search engines linked to sophisticated databases that enabled people to search for material related to specific issues. "Get There Fast" reads a button on Arnold & Porter's Web site, at www.arnoldporter.com. Short, clearly written articles dealing with topics that cyber-savvy visitors would find intriguing are prevalent.
News-driven formats are starting to dominate over brochureware. In fact, some firms realized that many clients, like their lawyers, didn't have time to peruse the Web much at all and started offering registration for subject-specific e-mail newsletters from the firm on the Web site's opening screen. After registering once at the site, users can just open their e-mail boxes; what they want from the firm's Web site will be right there.
Take the Venable firm, of Baltimore. Perhaps in honor of its 100th anniversary, Venable—the firm that formerly was known as Venable, Baetjer and Howard—redesigned its content-rich site, at www.venable.com, to provide shorter, more direct information, particularly on technology topics, which is frequently written specifically for the Web. E-mail newsletters on specific subjects such as cyberlaw are offered, but that's not all: Venable is such a veteran on the Web that it offers a free "E-Book" titled, So You Want to Be On the Internet. Pillsbury Madison & Sutro L.L.P., at www.pillsburylaw.com, offers its Web site in English and Japanese.
Chicago's McBride Baker & Coles, at www.mbc.com, which gathers comprehensive information on digital signatures on its site, opens its pages with "Web flashes"—a few sentences of significant developments important to its clients. As its content has become more focused on news, the language of the site has changed from legal jargon and brochure-speak to something less formal and more in keeping with the relaxed, informal tone of much of the Internet. The firm's associate recruiting section states, "McBride Baker & Coles needs some bright, articulate, hard-working, creative new full-time and summer associates. A sense of humor wouldn't hurt."
Faegre & Benson L.L.P., at www.faegre.com, offers a well-stocked library of articles clearly written with the client in mind: Enter the word "e-mail" into the site's search engine, and up comes an excellent, short, straightforward article on e-mail and confidentiality, written for client consumption.
Paul, Hastings, Janofsky & Walker L.L.P. published what it called an "irreverent" guide to the new encryption export regulations that took effect earlier this year, at www.phjw.com/ca_0002.htm. The article starts out irreverently but then slips back into sentences reading, "Foremost among the rules' liberalizing measures is the expansion of the criteria for eligibility for 'ENC' license exception treatment to include all key lengths, or strengths, of encryption." (Well, it was fun to read up to that point.)
Beyond Law Firms
Law firm site changes have influenced other legal sites. The Colorado State Bar Association, at www.cobar.org, recently redesigned its site to provide a clean, just-the-facts site, complete with FAQ file, search engine, e-mail opinion service, and the full text of The Colorado Lawyer magazine. And as the nonprofit world plugs in, the reverse is also starting to come true: Some pioneering pro bono sites, such as www.probono.net, founded by a partner at Latham & Watkins, have much to teach more staid, less interactive law firm sites.
But when it comes to recruiting, especially of younger lawyers and law students, law firms still have a long way to go, particularly in the face of "in your face" competition from Web sites bearing scathing reviews of life at law firms and offering stock options to young lawyers. Some legal Web sites are starting to let associates speak for themselves. Proskauer Rose L.L.P., at www.proskauer.com, has a few signed testimonials. Vorys, Sater, Seymour and Pease L.L.P., at www.vssp.com, which has won numerous associate awards, is refreshingly frank about its recruiting practices, posting salary information, affirmative action statistics, and the names and law schools of the students that it hired (making it easy for prospective recruits to contact them and find out what Vorys is really like, behind the screens).
But firms must loosen up—students will skip the repetitive recruiting claptrap online and post a question about a firm on any of the law student message boards to receive unsubstantiated rumors and scuttlebutt.
Marketing: Back to the Future
At first, much effort was spent tweaking domain names and metatags in an attempt to please search engines. Analyses of colors, of different search engine characteristics, abounded. But recently, law firm marketers realized that they don't want every person who types "lawyer" into Yahoo! to turn up on their site. They wanted to reach only—well, the people they wanted to reach.
And so traditional marketing methods are prevailing, both to market the Web site and to market the firm as a whole: speaking before trade associations and client gatherings; writing for publications that reach their clients, etc. There is no magic to marketing; as the business saying goes: Go to where your clients are and offer them what they need, online or off.
Lawyers are also, finally, beginning to allow Web sites the time necessary to grow and become known online. Formerly, impatient partners would expect business to flow in off the site the day after the firm opened its doors online. Today, launching a Web site or a redesign is seen as a speaking engagement or major publication—no one expects business to flow in immediately. But if you are on the Web and you market the site together with the firm's practice, business will come.
Protecting It
Although lawyers are zealous when it comes to protecting their clients' intellectual property rights, they can be quite lax when it comes to protecting their own; they hire Web designers who end up owning all the contents of a site, and the domain name as well. One law firm wanted to enclose an image of the front page of its new site along with its bills to clients, only to discover that it did not own the photographs that adorned its pages.
Another firm wanted to open a separate site for a foreign office, but when it copied its design, translated the contents, tweaked them for local consumption and added a different country code, its Web designer threatened to sue, saying that the Web site design did not belong to the law firm.
Firms are now treating themselves as carefully as they would their own clients when dealing with the property on their own Web sites. First, whoever registers the domain name—the firm, the Web designer, an administrator—the firm takes care to see itself listed as the owner of the domain name. The contract with the Web designer is written by the firm, not by the designer. (An old, but still excellent, model of such a contract is posted at King & Spalding's Web site, together with a guide to drafting such contracts, at www.kslaw.com/LegalResources.htm). All photographs should be taken by the firm, or copyright assigned to the firm, in writing, by the photographer.
It is the articles and legal memorandums that pose the greatest challenge. On the one hand, the more information that the firm makes available, the more traffic, interest and prestige it garners. But many lawyers are reluctant to post their work product, fearing that it might be copied or misappropriated. On this point, technology itself might provide a solution: Programs are emerging that can prevent text, images and source code from being printed, saved or copied without the Webmaster's permission. (Clients accessing the material on a private Web site would be allowed to do so, or anyone could, after paying a fee.) Three of such products are www.vyou.com, www.icopyright.com and www.intertrust.com.
One last vestige of the old school manifests itself in those who refuse to post documents—even basic documents—online because what is given can't be paid for. Those firms will see their online presence wither because others are offering a great deal on other pages, stealing eyeballs and attention away from the firm that does not look wise or cautious, but fearful of the future.
The future is now. And many new law firm Web sites are no longer far behind, but right in step with their clients.
* * *
© 2000 Wendy R. Leibowitz. All rights reserved.
|| About This Site || Articles || E-Filing Projects in the U.S. ||
|| Lawyers in the Movies || Links || My Background || Humor || Home ||
E-mail wendytech@gmail.com