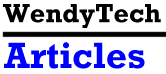 The Wired World of Marketing Legal
Services: There's a New Standard in
Netting, Knowing and
Keeping Clients
by Wendy R. Leibowitz
(Published in November/December 2001 issue of
ABA Law Practice Management magazine)
Most of us will admit to a huge gap between the PROMISE of technology and how we really use technology. Most will also admit that the gap is even larger when it comes to using technology to win clients. Truth be told, many in the legal profession remain so traditional that their marketing efforts still center on the golf course. Essentially, their communications are "random acts of lunch," in the words of Mark Maraia, a Denver lawyer who advises lawyers on client relationship skills. Whether it's a lack of understanding of technology or marketing, or both, most lawyers—even the gearheads among us—are simply missing the connection. (Sorry, but sending an unending stream of bulletins and news clippings to clients' e-mail boxes—or checking your tee time using a handheld gizmo—is not the mark of a modern marketer.) But there's hope for those who are ready to tap the power of technology and learn how to market legal services in this wired world. Interested? Read on.
Know Thy Client: The First Maxim of Modern Marketing
Ann Lee Gibson, a Taos, New Mexico-based consultant who advises law firms on marketing, says, "Marketing is figuring out what clients want and need and providing it to them."
What do clients want to know, and what do lawyers need to know about their clients? What information do lawyers have that clients need to know but don't know that they need to know? What is the best way to communicate that information, and what technology tools are available to make the information continually accessible? These can be difficult issues to tackle, especially for the legal profession.
When lawyers start to think about what clients want, and try to make decisions about what methods or technologies are best to deliver it, the entire client-lawyer relationship changes. The relationship now requires anticipating client needs by thinking strategically and teaming with clients to develop their businesses to meet the competition years from now. Lawyers have generally been last-minute actors in clients' lives—people who keep the organizations in compliance with the law, and to whom clients turn when there's a crisis, but who are rarely the source of new ideas about the business.
To draw in new clients, and keep existing ones, lawyers must change their way of working with clients. "You've got to turn yourself into a management consultant," says Gibson. "Clients can't work with lawyers who say, 'We can't do that because we've never done it that way.' What a general counsel facing 1,000 pieces of litigation is really looking for is a partnering relationship with lawyers and law firms that aren't afraid to tear things apart and put them back together again." Consequently, Gibson adds, "They are not persuaded by law firms that market to them by saying, essentially, 'We will do just as good a job for you this year as we did last year.'"
Hilary Bruggen, managing director of Qorvis Communications (www.qorvis.com), says the first maxim of modern marketing is to immerse yourself in your clients' businesses. In numerous firms, she says, this still seems to be interpreted as going golfing with the general counsel. "But what is the golf marketing strategy? No one has one," she points out. Social chatting with general counsel is not a substitute for constant monitoring of a client's business, Bruggen says. Who are the client's competitors? What are they doing? What should your client be doing? With whom? What specific, valuable knowledge of the client's business does the responsible lawyer bring to the client?
In terms of gathering information, lawyers are generally very good. We love to read and search libraries, online and off, for information of all kinds. But the new standard in modern marketing means that we have to think more broadly about information that might help clients—and the law firm—today and down the road. We must also learn to think differently about how we manage and share information, both within the firm and with clients.
Everything Is Marketing: Manage that Knowledge
It's not enough to gather client information. You have to do something with it. Deborah Roth Grabein, a Hildebrandt's MarketForce (www.hildebrandt.com/marketforce) senior consultant, says information analysis—capturing and managing information about clients, prospects, industry trends—is evolving in many law firms. "Instead of data residing in 'silos' in law firms—accounting, individual attorneys' rolodexes, the file room, conflicts department and so on—firms now realize the value of warehousing all client data in one database, to allow smarter use of tracking, trending and business development," says Grabein.
Gathering client data in a central place is an excellent beginning—but it is only a stepping-off point. Your goal is doing more with information to get closer to your clients, to serve them better and to hone your practice. Enter knowledge management.
Some of the best legal KM products emerging now are developed to improve lawyers' marketing practices. "There are two primary outputs from any knowledge management system of interest to lawyers," explains Adam S. Bendell. "Work product and marketing intelligence." Bendell is a lawyer who became president of Silicon Valley Technology, where he works on LawPort, a Web-based KM product (www.svtechnology.com). According to Bendell, "Any system that ignores marketing is missing half of the equation."
The data gleaned from analyzing work product can help define the marketing requirements of the firm by providing answers to a range of concerns: Are existing clients giving less or more business to the law firm? What practice areas are showing the most or least growth, and how should that be measured beyond the billable hour? In short, what should the firm do to create a wonderful business environment for itself and its clients in lieu of reacting to circumstances like frightened deer?
"We focus extensively on the marketing requirements in organizing a firm's knowledge assets," says Bendell. "This is not about marketing the firm's technology savvy (a different subject), but about making sure that the way each practice group organizes its information supports its marketing needs as well as its practice needs."
The first step is valuing the process and understanding that marketing is communication with, and service to, clients—not merely selling legal services to clients. But it can be tough. John Tredennick is a partner at Denver's Holland & Hart who runs a separate legal technology business called CaseShare (www.caseshare.com). He has lived the difference between business, which is obsessively client-focused, and law, which sometimes seems focused mostly on case law developments or the inner power struggles of the firm. "Everything is marketing in the business world," says Tredennick. "In the legal world, marketing is something the other folks do while you practice law."
Bendell agrees: "Successfully managed businesses understand what it costs to deliver the product, where the high margins are, how the market is segmented, how to move from one market segment to another, how to cross-sell and so on. If a firm's technology is not supporting its business goals, the firm is wasting money."
Open Information, Shared Challenges: Think of Extranets
What about going further and tapping technology tools to share information with those clients who need it, when they need it? And we're not talking about inundating them with e-mail about irrelevant information that is merely distracting (such as those news clippings with "FYI").
Extranets are developing into one of the most effective, and cost- effective, ways to share information. These secure, Web-based data storage centers allow information, work product and threaded e-mail discussion groups to be stored in a common area and tapped when needed. Different areas of the extranet can be accessed by different people, depending on the level of security that people possess. Online billing records, for example, might not be visible to everyone.
Many law firms are taking out ads in legal newspapers to say, "We'll launch this extranet for you." Other firms automatically build an extranet for clients when the firm takes on a new client. Examples include London's Linklaters & Alliance (which pioneered the client-centered, proprietary extranet called BlueFlag) and New York's Davis Polk & Wardwell. They're not saying, "This is what we can do for you," but, "This is what we already have waiting for you. It's a routine part of our service."
When extranets work well—when the information is open, far-sighted and well-organized—the technology can create a feeling of community and shared challenges. "You feel that the law firm is not just a collection of people who arrived from somewhere else," says Ann Lee Gibson. "Instead it's people who are choosing to work together to make life easier for the client." Tredennick's CaseShare does nothing but build Web-based specialized extranet tools for lawyers and law firms around the world.
A still more recent development in extranets is e-training. Some firms are reaching out and helping clients by providing online training in how to handle particular issues that their clients face, particularly in employment areas. The St. Louis-based firm Bryan Cave is one example. Through its e-cave service (www.bryancave.com/ecave/ecave.asp), the firm provides online training for employers, as well as a 30-minute training session for employees, both available from any computer desktop. Bryan Cave also has a service called Tradezone, which offers online, up-to-the-minute legal advice for pending international trade transactions.
The Small, the Solo, the High-Tech
Small firms and solos can be much more agile in using the Web to communicate with clients, since adapting their Web sites doesn't involve going to a committee. Moreover, smaller firms and solos are just as well-equipped as (or better than) large firms at leveraging technology to attract clients.
From the beginning, many small firms and solos recognized that people use the Internet not to search for a particular lawyer or law firm name, but to search for a solution to their problem. So they reserved domain names to reflect their clients' perspectives, not the law firm ego. A small firm focusing on paternity rights reserved Dadsrights.com as its Web address. DogBiteLaw.com allows you to submit a question on guess-what-legal-specialty to its solo proprietor. Constructionlaw.com is a well-built site (couldn't resist) with a popular humor section from five-lawyer Huddles and Jones. Generally, small firms are comfortable accepting that most people don't know their names. And they're used to having to prove what they know. Take a look at Carl Oppedahl's frequently-asked questions on Web law, at www.patents.com. It's not only a public service, but allows his firm to display its expertise in detail, and eliminates the "tire kickers" that seek basic information without paying, draining a lot of time from a small firm.
In addition, e-mail newsletters to clients on specific issues help spotlight the expertise and skills of smaller lawyers and solos. At Nashville's Siskind Susser Haas & Devine, immigration lawyer Greg Siskind issues an immigration law newsletter that reaches 25,000 subscribers from www.visalaw.com. He holds regular teleconferences and may build private Web sites for individual clients so they can follow their own cases online.
Carl Shusterman, at www.shusterman.com, also sends out a superb monthly immigration law newsletter honed to his clients, who are primarily Canadian doctors seeking to practice in the United States.
At a time when many large firms are still forming exploratory committees to determine how and whether to expand beyond their law firm brochure on the Web, many small firms are taking their Web sites to the next step.
"I see firms pondering what to do to make their sites more 'relevant,'" says Stanley M. Wasylyk, a Washington, D.C.-based technology consultant for Hildebrandt International (www.hildebrandt.com). "This presupposes that firms understand what their clients want. Some really thoughtful firms are devising entirely new service delivery models that are Internet based. In my view, this is the strategic role of marketing." It's a role that opens new markets, Wasylyk says, and establishes new delivery models to reach people who are otherwise reluctant to seek out legal advice.
Practice Law Over the Internet?
The Billings, Iowa, law firm Beckman & Hirsch is already there. Its site, at www.iowalaw.com, offers free "Web Wills," promoted in ads in local print newspapers. The document-assembly service allows people to fill out a will on the Internet and give it to the firm to be executed. "From a marketing standpoint, there's something to be said for asking people to come in and shake your hand," says partner David Hirsch, who adds that the firm has gained some new business from it, but not yet covered expenses. Nonetheless, "There really is a good feeling" associated with the service, says Hirsch. "Plus, in the long run, I think it will have some economic pay-off."
Family law practitioners are also exploring the extent to which uncontested divorces can be handled over the Web. Divorcelawinfo.com, a project of Baltimore lawyer Richard Granat, has been in business for some years, offering forms and flat-fee legal advice over the Web. Business lawyer Ken Carson offers low- and flat-fee commercial legal advice at his site, MyCounsel.com.
Other small firms engaged in new methods of service delivery abound. And of course, not all large firms are asleep at the cyberwheel. An eye- opening example is London's Allen & Overy. The firm offers New Change, at www.newchange.com, for document drafting over the Net; secure, Web-based virtual deal rooms for individual transactions; and a secure, Web-based virtual case room for dispute resolution.
The Lines Meet at the Center
Marketing used to be about expensive brochures and elaborate cocktail parties—where big bucks made a big difference. "Today the landscape is more about 'guerilla marketing' and tracking results tied to those efforts," says MarketForce's Grabein. "Firms now look at the technology infrastructure required to support marketing programs such as intranets, extranets, Web hosting, e-collaterals, and design and production of print collaterals."
And the technology and marketing street certainly runs both ways. Maggie Watkins, director of marketing at Luce, Forward, Hamilton & Scripps in San Diego, says, "I've learned that most, if not all, technology decisions have a direct impact on marketing and client services."
Technology, once a digital divide between lawyers and their clients, can now be a bridge. Provided, of course, that the lines of communication are open. That's called marketing.
|| About This Site || Articles || E-Filing Projects in the U.S. ||
|| Lawyers in the Movies || Links || My Background || Humor || Home ||
E-mail wendytech@gmail.com