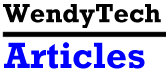 E-Mail Abuses Abound
National Law Journal - January 11, 1999
ELECTRONIC MAIL, that inexpensive and convenient business tool, promises to be one of the most ubiquitous sources of trouble for lawyers and clients.
Michael R. Overly, special counsel to the information technology department in the Los Angeles office of Foley & Lardner, says he agrees with computer expert John C. Dvorak that "in some respects, e-mail abuses will pose a more significant problem in 1999 to employers than the year-2000 problem."
Recent cases provide ample cause for concern. Among the most widely publicized involves an employee, Ken Hamidi, who was fired from Intel Corp. in 1995. Since late 1996, he has sent a number of e-mails to almost 30,000 of his former colleagues, telling them not to trust management and warning them about impending layoffs. Mr. Hamidi changed his e-mail accounts to make it difficult for the company to block the specific domains from which he was transmitting messages.
Unlike some cases involving "spam," or unsolicited commercial e-mail, Mr. Hamidi's messages were not sent in such great numbers that they overwhelmed the company's e-mail server. Enjoining his speech may raise free expression issues. But Intel sought to bar his e-mails on trespass grounds--unauthorized use of the company's e-mail system--and intentional interference with employees' ability to work. Intel did not challenge his Web site, at www.igc.org/faceintel/, which is dedicated to critiquing the company, and from which e-mail can be sent to Mr. Hamidi.
In early December, in Intel Corp. v. Kourosh Kenneth Hamidi, Judge John R. Lewis, of Sacramento County [Calif.] Superior Court, issued a preliminary injunction that barred Mr. Hamidi from e-mailing the company.
"A company's e-mail system is not a public forum," explains Mr. Overly. "He has no First Amendment right to use Intel's resources to convey his message--he can't walk the halls of Intel, talking to employees, either."
The court said that there are many ways for Mr. Hamidi to communicate with Intel employees, from maintaining his Web site to handing out pamphlets across the street. Thus, the balance between Intel's property rights to its bandwidth and electronic storage space, on one hand, and Mr. Hamidi's free expression rights and the availability of other means of communication, on the other, tilted in Intel's favor, the court said.
Gary D. Friedman, a labor and employment partner in the New York office of Mayer, Brown & Platt, disagrees. Unless the quantity of e-mail could be considered harassment, there is no real difference between transmitting several e-mail messages and posting several letters in the mail. "I don't see how a court can distinguish between the two," he says. Some prominent civil liberties organizations are lining up their arguments. A hearing is scheduled for mid-January.
Mr. Overly says that he has two clients handling similar e-mail assaults, and not just from disgruntled former employees. "One was a headhunter who sent e-mails to technical people, saying, 'As you're aware, your employer is about to engage in massive layoffs.' It wasn't true, but the e-mail made quite a stir nonetheless," he says.
Another client spent thousands of dollars trying to track down the identity of a pornographer who "spoofed" the company's e-mail address to send solicitations for porn products. The client was deluged with complaints that blocked its legitimate business e-mail and eventually brought down its mail server. "It takes very little effort and almost no skill" to close down a company's e-mail server, notes Mr. Overly.
Even though the client sent out messages making it clear that the solicitation originated elsewhere, containing the damage required time and resources. "And after all that, it could happen again tomorrow," says Mr. Overly.
E-mail, even when used for legitimate purposes, can raise new concerns. Can unions, for example, organize using e-mail? "The answer is, perhaps," says Mayer Brown's Mr. Friedman. "There are fairly significant restrictions on how you can solicit people to join a union--on break time, and without adversely affecting business." But, assuming the same solicitation restrictions are respected online as off, there is no bar to e-mail union organization, says Mr. Friedman: "Unions are getting much savvier about this stuff."
Even as companies draft e-mail policies and install filtering and monitoring devices, technologies develop to bypass them. Some e-mailers, such as Mr. Hamidi, simply change their domains to defeat the filters. That's why unsolicited and unwelcome e-mail persists on Internet service providers, such as America Online. And so, in addition to installing high-tech filters, a low-tech solution remains popular: Sue them. On Dec. 22, AOL filed nine lawsuits in five states--New York, California, Florida, Iowa and Virginia--as part of an anti-spam crackdown. An article about the suits is at www.ljx.com/LJXfiles/aol_spam.html.
The complaints allege violations of AOL's terms of service, trademark infringement (some of the e-mail appears as if it originates from AOL itself) and "fraud" in the use of software designed to defeat AOL's spam filters.
Sometimes, though, the filters themselves are the problem. People attempting to send electronic greeting card messages from the Blue Mountain company were upset to discover that Microsoft's "junk e-mail" filter automatically considered the greeting cards "junk," and disposed of them according to the user's preference. Blue Mountain sued in California Superior Court. The court, on Dec. 21, issued a temporary restraining order, which Blue Mountain posted on its Web site, at www3.bluemountain.com/home/courtorder122198.html.
* * *
E-mail legal articles are available at www.ljx.com/internet/iremail.html. For resources on unsolicited e-mail, see www.jmls.edu/cyber/index/spam.html.
* * *
This article is reprinted with permission from the January 11, 1999 edition of The National Law Journal. © 1999 NLP IP Company. LawNewsNetwork.com.
|| About This Site || Articles || E-Filing Projects in the U.S. ||
|| Lawyers in the Movies || Links || My Background || Humor || Home ||
E-mail wendytech@gmail.com