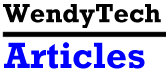 Getting Paid: Is There a Light at the
Bottom of the Stack of Bills?
by Wendy R. Leibowitz
(This article originally appeared in
ABA Law Practice Management magazine, May 2004)
The problems with hourly billing are legendary. But task-based billing presents its own set of conundrums. Imagine a flat-fee system.
When Adam decided not to hire a lawyer to contest his expulsion from Eden, it was no doubt because of the uncertainty of the fees involved and the knowledge that God's lawyers would have eternity to litigate. (And if you're billing by the hour that is paradise indeed.) To this day, "fees" is still a four-letter word in relation to legal services, for clients and lawyers alike. Clients have to wonder and worry about what their legal fees will be, and lawyers have to worry about how and when they will collect.
Even copy editors and law clerks cannot escape the headaches, with otherwise reasonable people differing over whether the term is "lawyer's fee," "attorney fees" or some other variant. Or, more pointedly, whether the word "bill" is synonymous with the singular "fee" or with the plural "fees" -- the latter connoting the hours accruing inexorably toward resolution of a matter, inability to pay or death.
In writing this column, I've handled the grammatical issues in the same way I handled billing and time sheets as an associate in a midsize firm: I tried to do the best I could, but made it up on occasion and hoped that no one would notice. I always say that my first works of fiction were law firm time sheets.
But on to the subject. Why does billing for legal services continue to be such a hassle? And what can we do about it?
Has Time and Billing Software Really Changed Anything?
Technology has increased the accuracy of billing in many places, thank goodness. Even more amazing, some clients can also now monitor their bills via secure extranets -- provided they're willing to pay for the privilege, of course.
But truth be told, things haven't really changed for many practitioners. James D. Mosteller III, a solo practitioner in Barnwell, South Carolina, says, "I keep most of my time on paper manually, then a paralegal types it up. I have a friend who just went into private practice and he got a computerized billing system, and he has ended up keeping time on a pad, then his secretary enters it into the accounting program. Seems like the same thing to me."
The problem is with the time-based system itself. "With cell phones and roving practices, unless you track time on your phone or electronic doodle pad (PDA), you are left with pen and paper, dictation or leaky memory," Mosteller notes.
Task-based billing -- in which clients see exactly what tasks they're being billed for -- has its own complications. For one thing, lawyers have to figure out how to bill for "thinking." Plus, some document review is worth more than other document review.
"My reading of task-based billing is that it never really caught fire," says James Wilber, a principal at consulting giant Altman Weil who has studied the matter. "Getting lawyers to record their time is a battle. But task-based billing is even more difficult." Competing systems in one firm add an additional layer of complication. "If one client says please do it this way and another says task-based, then it's even harder," observes Wilber. "I don't know if it will ever be the method that law firms use."
How about Exhibiting a Little Confidence, Folks?
Having read (and written) more than my fair share of articles with "Beyond the Billable Hour" in the title, I'm forced to wonder whether have we hit rock bottom and started to dig. Is there any way that certainty, ethics and morality can be introduced into billing?
I used to think that clients would demand change toward better billing practices and that lawyers would have no choice but to respond to the demand. But many clients, Wilber believes, are frightened to challenge the current hourly billing practice, even with its uncertainties and its reward of inefficiency. That means lawyers have to take charge. Uh-oh.
Let's just keep focused. Clients want certainty and transparency in billing. Lawyers want to regain control over their time and their lives. It seems to me that there's one clear way to do this: Charge a fixed fee per matter or month. This requires that lawyers have a clear idea of their costs (something that lawyers should know regardless of their billing system).
It also requires the confidence to set and publicize a fee and, yes, even lose a little money, as lawyers do when they write off some time in the interest of improving client relations. But the benefits to the profession, to the client and to the life of the lawyer will be immediate.
Yes, technology can help capture the precise time expended on a matter. But by now, experienced lawyers should know at least these three things anyway:
How long a matter should take
How a matter should be staffed
What they need to charge to work at an ethical profit
Automation Is Simply Not Enough
To their credit, many law firms and legal departments have automated their systems so that sending a bill—which, remember, is a communication to the client—is more efficient, more personal and more customized than before to the clients' needs.
In a noteworthy effort, the City of Chicago's Department of Law announced last August that it was turning to a Web-based system to avoid the cumbersome process of billing review. According to a public information officer, in the course of the review process a bill went to the city first, then to Legal Cost department staff, then back to the city, and then back to the law firm if there were any problems with the bill.
Because the city wanted information to be available to everyone at the same time, officials decided to switch to Examen, a Web-based company that would file all bills online and make them available both to Chicago officials and the billing firms. It's a more centralized standard and a less time-consuming way to review the bill. Kudos to Chicago.
However, imagine if the city reviewed its bills for the past few years, analyzed its costs in legal fees, and then asked that firms work for a flat fee, based on an average of what they have charged per matter in the past. Wouldn't that be easier to "review"?
Altman Weil's Wilber notes that automated systems allow clients to ensure that a law firm respects the client's billing requirements, such as no more than one lawyer per hearing. The reimbursement system simply won't authorize payment for more than one lawyer at the table. Now, envision a flat-fee system—lawyers could staff the case as we see fit. "That's where the action is, fixed fees," says Wilber. "Ultimately we'll get there, but not in my lifetime."
|| About This Site || Articles || E-Filing Projects in the U.S. ||
|| Lawyers in the Movies || Links || My Background || Humor || Home ||
E-mail wendytech@gmail.com