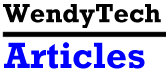 Legal Ethics in an Electronic Age:
Where No One Has Gone Before?
National Law Journal - March 24, 1997
WHY SHOULD ELECTRONIC MAIL AND the Internet affect legal ethics? We're practicing law as we always have, just using different technology to do so. The equipment requires armies of people to maintain it and train us, but the bedrocks of professional responsibility--protection of client confidences, observance of propriety in our practice--remain unchanged. What's the fuss about ethics in the age of the 'Net?
"People are going absolutely crazy," says A. Michael Froomkin, associate professor at the University of Miami School of Law. No one has started practicing law under different rules, he notes: "Cyberspace is not a place; it's a tool. Existing laws can handle ethical issues."
He does see that attorney home pages on the World Wide Web challenge jurisdictional boundaries, since an attorney licensed to practice in one state can mount a Web site visible worldwide. "Jurisdictional issues must be adapted" to the Internet, he acknowledges, but a well-worded disclaimer can prevent anyone from reasonably relying on a home page for legal advice.
Others disagree with Professor Froomkin's relaxed view. These attorneys see new technologies as transforming the way we work and posing specific challenges to ethical expectations. From electronic discovery issues to attorney advertising on the Web to protection of client privacy, ethical issues loom large.
"I think we do have to be concerned," says Charles R. Merrill, chair of the computer and high-tech practice group at Newark, N.J.'s McCarter & English. For example, he says, "I think technology has heightened people's awareness of security issues," even about existing technology, raising new concerns about preserving client confidences.
As technology improves, says Mr. Merrill, expectations of secure communications are heightened. He points to the case of The T.J. Hooper, 60 F 2d. 737 (2d Cir. 1932), where a tug boat's cargo was lost in part because it did not have a radio on board, which would have allowed the captain to hear of an approaching storm. It was not customary for tugs to carry such radios, found Judge Learned Hand. But he nonetheless held the tug liable for failing to use technology then in common use elsewhere.
Are attorneys tug boats in today's turbulent technological waters? William Freivogel, an attorney with the Attorneys' Liability Assurance Society, notes that T.J. Hooper has not been applied to privilege or professional liability issues.
Today, we communicate with clients by fax, cell phone and e-mail. The first two are laughably insecure. But e-mail can be encrypted, so if a message is misdirected or intercepted, it is possible for the privacy of the communication to be protected: the wrong recipient would see only gibberish.
Encryption is relatively rare today. But software is available that will almost effortlessly encrypt an e-mail message. At what point does the failure to use encryption make a lawyer as liable for an accident as the captain of the T.J. Hooper? Next year? Next month?
Misdirected faxes and e-mails are actually a common problem, says David B. Isbell, past chair of the American Bar Association's Standing Committee on Ethics and Professional Responsibility and a partner at Washington, D.C.'s Covington & Burling. But e-mail's dangers are great. "If you press a button, you can send e-mail to a whole group of people," Mr. Isbell notes. If an e-mail mistakenly reaches opposing counsel, what is the obligation of the recipient lawyer?
"The ABA issued a formal opinion," he says, "that once the attorney becomes aware that the mail was received by mistake, it should be sent back."
Yet the ethics committee of the District of Columbia took a narrower view, notes Mr. Isbell: "If the recipient has not read the communication and has been notified of the mistake, it would be unethical to read it. But if he reads it before he's notified, he may be under obligation to make use of the information."
The problem is more pervasive when it comes to cellular and cordless phones, says Leonard T. Nuara, a sole practitioner with a computer law practice in Morristown, N.J. His high-tech clients routinely call him on their cell phones, and--ironically--they must be reminded of the dangers of common technology.
"One client at a trade show wanted me to fax him at a general hotel fax center," he says. "I reminded him it was a confidential document." Mr. Nuara faxes only directly to a client's hotel room, he says.
Web Site or Ad?
Even basic issues such as the regulation of attorney advertising might not fit comfortably into today's high-tech world.
On a site devoted to legal ethics on the 'Net (www.legalethics.com), Internet Legal Services President Peter Krakaur notes that some law firms consider their Web sites to be advertisements; others specifically state that their sites are not ads.
Attorney home pages vary dramatically in style and substance. Standards must evolve to prevent, for example, the unlawful solicitation of clients.
One Web site that pushes the envelope is www.lawguru.com. The site invites the visitor to pose legal questions on topics such as sexual harassment and accidents at work. One link asks, "Should I get an attorney?" The question seems to beg an affirmative answer. The site advertises itself as "an alternative way to reach attorneys."
Though such sites raise eyebrows, Mr. Nuara points out that attorneys are under a professional obligation to educate the public and that the Web is an excellent forum for doing so. It's up to attorneys to adhere to the highest standard, he says, using whatever technology is at hand.
* * *
William Freivogel's article on Internet ethics can be found at www.legalethics.com/webethics.htm.
* * *
This article is reprinted with permission from the March 24, 1997 edition of The National Law Journal. © 1997 NLP IP Company.
|| About This Site || Articles || E-Filing Projects in the U.S. ||
|| Lawyers in the Movies || Links || My Background || Humor || Home ||
E-mail wendytech@gmail.com