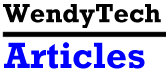 Is Every Web Store a Lawbreaker?
National Law Journal - August 23, 1999
Counseling clients on cyberspace issues occupies lawyers far from Silicon Valley. Some might say that they were just doing their job. Others say that they're breaking the law.
Amazon.com, the online bookseller, sold and shipped a copy of Adolf Hitler's treatise Mein Kampf to a researcher in Germany. The sale of Nazi and hate literature is prohibited under German law. Amazon's German-language Web site, www.amazon.de, does not offer any works banned in Germany, according to a company spokeswoman. But its U.S. counterpart does. Indeed, the Seattle-based digital book catalog sent a follow-up e-mail to the buyer: "You might also enjoy White Power," a book by an American Nazi.
This incident garnered attention, in large measure because of the status of Amazon.com as a giant Web retailer and because free speech issues resonate across borders. Still, many online shops--and their counsel--face or ignore legal dilemmas almost daily.
From sales tax issues to shipments of wine and guns across state lines, Web stores may be playing fast and loose with the law. "When was the last time you were actually charged sales tax on an item you bought on the Web?" asks Michael S. Mensik, a partner at Baker & McKenzie. In theory, retailers must charge sales tax in any state where they have a physical presence. In practice, many businesses balk. "It's an awkward position for lawyers," says Mr. Mensik. "We say, 'Here's what you should do. Here are software programs that will automatically compute the tax. Please do this.' "
These issues are coming to the fore in Congress, says David W. Carney, who publishes TechLaw Journal, on the Web at www.techlawjournal.com, which tracks technology-related legislation. Mr. Carney says that many hearings he's attended, particularly those on Web gambling, feature state prosecutors who feel powerless to go after lawbreakers located thousands of miles away.
"Congress is on the verge of passing a bill making it harder to sell alcohol over the Internet," notes Mr. Carney. It is impossible to verify over the Internet whether alcohol is being shipped to minors. Further, Web alcohol sellers often avoid payment of state and local taxes and duck state quality control laws, Mr. Carney explains. The 21st Amendment Enforcement Act--S. 577, H.R. 2031--"doesn't mention the Internet at all," says Mr. Carney. "The bill increases the ability of state governments to enforce existing laws."
Pending gun-trafficking bills, S. 637 and H.R. 1245, The Internet Gun Trafficking Act of 1999, would ban anyone other than federally licensed gun dealers from selling guns on the Net.
Retail clients interested in setting up shop on the Web face other issues.
"I was in a meeting, a long time ago in Internet years--1994--with an attorney from Reebok," recalls David J. Loundy, an attorney at Chicago's D'Ancona & Pflaum. The shoe company's Web site featured scantily clad women wearing nice tennis shoes. "The site violated the law in Saudi Arabia," recalls Mr. Loundy.
Among his greatest concerns is the broad language in contracts with Internet service providers, who are worried about liability for Web sites that they are host to. "The terms of service say, 'You will not put up anything obscene, defamatory, or violative of any intellectual property law, or offer content which violates the laws of the U.S. or any other country.' Women without veils violate the laws of some countries," says Mr. Loundy. "To comply with those [terms of service] is unreasonable, particularly if you're not doing business in other countries. If you are not taking advantage of their laws, you should not have to comply with them."
As for Amazon.com, Mr. Mensik says that German courts generally "don't care where you are, or how many clicks it takes to get to you. If you're providing illegal content to people in Germany, you're liable under German law."
* * *
This article is reprinted with permission from the August 23, 1999 edition of The National Law Journal. © 1999 NLP IP Company.
|| About This Site || Articles || E-Filing Projects in the U.S. ||
|| Lawyers in the Movies || Links || My Background || Humor || Home ||
E-mail wendytech@gmail.com